Yamaha Motor Obtains Settlement in Unfair Competition Case
December 25, 2013
IWATA, December 25, 2013 - Yamaha Motor Co., Ltd. (Tokyo: 7272) announced today that a settlement has been reached with defendants Eco Trade Co., Ltd. (based in Oita Prefecture, Japan; hereinafter "Eco Trade") and Taiseienter Co., Ltd. (based in Oita Prefecture, Japan; hereinafter "Taiseienter") in the lawsuit Yamaha Motor filed on April 5, 2012 seeking damages and an injunction against defendants' acts of unfair competition (case no. Wa-9924, 2012). The terms and conditions of the settlement satisfy Yamaha Motor's original objectives in pursuing the lawsuit.

In this lawsuit, which was filed in the Tokyo District Court, Yamaha Motor sought damages and an injunction to prohibit Eco Trade and Taiseienter from manufacturing and selling a certain electric motorcycle model, on the grounds that this model imitated the configuration of Yamaha Motor's GEAR models, and thus constituted an act of unfair competition.

Yamaha Motor counts its intellectual property rights as core management resources, and will continue to vigorously prosecute any infringement upon them that impedes an environment of fair competition.


*Yamaha Motor models related to this suit: GEAR series including GEAR BX50, GEAR BX50N (NEWS GEAR) etc.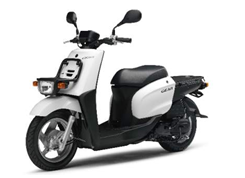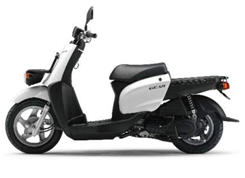 Reference: GEAR
Launch Commencement
October 2007
Total Unit Sales
58,934 Units


(By end of November 2013)

Recommended Retail Price
220,500 yen to 231,000 yen


(Includes consumption tax)

Key specifications
Water-cooled 4-stroke engine,49cc displacement
A pioneer in scooters for work use that revamped the image of existing business vehicles, this scooter is mainly used by workers such as newsagent's shops.