YAMAHA MOTOR TO BUILD SECOND MOTORCYCLE ASSEMBLY PLANT IN VIETNAM
| | |
| --- | --- |
| | July 30, 2007 |

Shizuoka, July 30, 2007 - To cater to the rapid growth in sales of motorcycles in the Vietnamese market, Yamaha Motor Co., Ltd. will build a second, new manufacturing plant for Yamaha Motor Vietnam (Yamaha Motor Vietnam Co., Ltd.; "YMVN"), which manufactures and sells motorcycles in the city of Hanoi.

The new, second factory will occupy a plot measuring approximately 164,000m2 in Noi Bai Industrial Zone about 15 km south of the existing, first factory in Soc Son Industrial Zone. The plant is due to be completed in March 2008 and operation is due to begin in October 2008.

When commissioned, the new plant will have a workforce of 700 and a production capacity of 700,000 units, 50% greater than that of the existing plant. The project represents an investment of approximately $44 million US (approximately 5.4 billion yen).

In line with the principles of theoretical production, the new plant will fully synchronize component assembly with finished vehicle assembly, with the aim of reducing inventory, space requirements and operating loss to a minimum while enhancing productivity, and will be "the most compact plant in the world" among Yamaha Motor Group factories.

Due to the growing political and economic stability in Vietnam, and to the lifting of registration restrictions at the end of 2005, overall demand for motorcycles in Vietnam has been growing year by year. Yamaha Motor's proactive approach to the market, including the introduction of automatic and other 4-stroke motorcycle models and a range of promotional activities conducted nationwide, have generated rapid sales growth, from 240,000 units in 2005 to 350,000 units in 2006, and this year (2007), Yamaha Motor expects sales to rise by 24% year-on-year to 435,000 units.

In contrast to the new plant, the production capacity of the existing, first factory is only 470,000 units, and securing adequate capacity for the future has been a cause for concern. Once the second factory is completed and commissioned, finished vehicle assembly work, which has until now been carried out at the first factory, will be transferred to the second factory in incremental stages, and production capacity will gradually be increased in line with market demand. Following the completion of the second factory, the existing, first factory, together with Yamaha Motor's local subsidiary, Yamaha Motor Parts Manufacturing Vietnam Co., Ltd. ("YPMV"), which began operating in 2006 manufacturing motorcycle parts, will handle the production of cast and machined parts, which they will supply to the new, second factory.



YMVN Second Factory


| | |
| --- | --- |
| Location: | Noi Bai Industrial Zone, Hanoi, Vietnam |
| Investment amount: | $44 million US (approx. 5.4 billion yen*) |
| Site area: | 164,000 m2 |
| Total floor area: | 62,000 m2 (two-storey reinforced construction) |
| Start of operation: | October 2008 |
| Area of business: | Manufacturing of motorcycles |
| Capacity: | 700,000 units |
| Number of employees: | 700 |

* At an exchange rate of 123 yen to the US dollar



Yamaha Motor Vietnam


| | |
| --- | --- |
| Name of the company: | Yamaha Motor Vietnam Co., Ltd. |
| Location: | Hanoi, Vietnam |
| Foundation: | January 1998 |
| Headed by: | Masaki Asano, Managing Director |
| Capital: | $370,000 US |
| Investment ratio: | 46% by Yamaha Motor Co., Ltd., 30% by Vinafor, 24% by Hong Leong (Malaysia) |
| Area of business: | Manufacturing and sales of motorcycles |
| Number of employees: | 2, 878 (as of December 2006) |
| Sales: | $38.409 million US |
| Units sold: | 350,000 motorcycles (2006) |



Sales of Yamaha motorcycles in Vietnam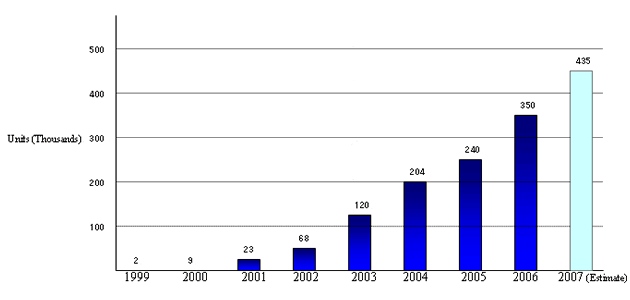 Flagship Models in Vietnam


"Sirius"
(Yamaha Motor's best-selling model in Vietnam)
"Nouvo"
(Automatic)