Part of Yamaha Motor's growth strategy is our vision of a "Growing World of Personal Mobility," and its aim is to bring Kando to more people by creating vehicles and forms of mobility that are more fun and more convenient. To realize this vision, Yamaha continues to propose mobility with forms and value like none before through unique ideas and technologies.
The YNF-01 is a low-speed electric mobility scooter concept model that fully reflects Yamaha's approach to this quest. The YNF acronym stands for "Yamaha Next Field" and it expresses our desire to not only create new forms of mobility in all-new fields that reach users who have yet to connect with the Yamaha brand, but also to introduce to riders to all-new experiences of Kando from all-new fields.

The YNF-01 was developed to be a mode of personal mobility that goes beyond the framework of "specific users" by injecting elements of fun and excitement into the design—something unseen until now with low-speed mobility vehicles—so it can be enjoyed by anyone. We thought that if there was a new kind of mobility that would entice just about anyone to ride it, everyone could enjoy the same vehicle free of the "groupings" of age, gender, or whether they have disabilities or not. The YNF-01 aims for a society where all users can be and feel equal, free of sociodemographic demarcations.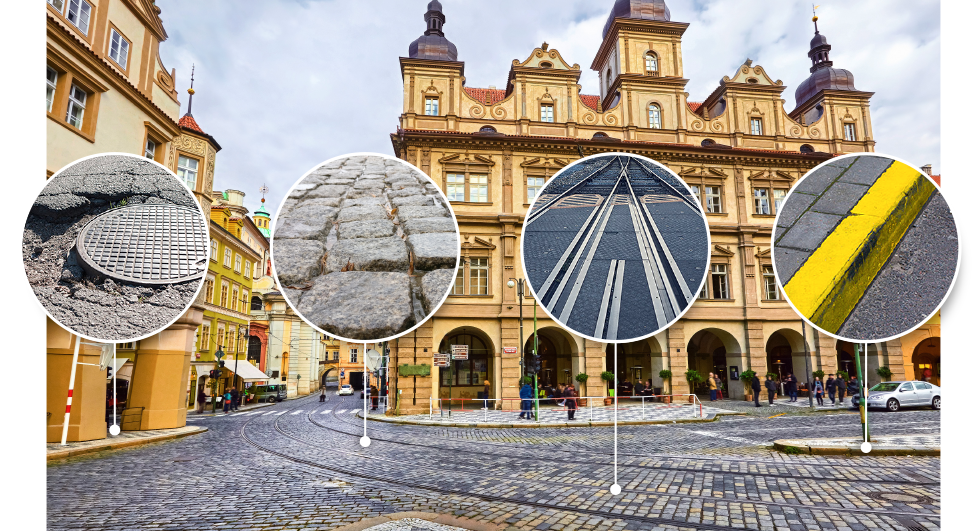 The YNF-01's styling suggests the potential to take you to yet unknown destinations and is an embodiment of the model's "All Roads are Off-Road" design concept.
Hear the word "off-road" and we tend to imagine unpaved roads running through the woods, hills and mountains, or rock-strewn routes in the wilderness. But in fact, when you look around the urban jungle, you see things like the curbs separating sidewalks and roads, gaps in those roads and sidewalks at train track crossings, or potholes and cracks in the pavement. So even with the paved streets of towns and cities, there are numerous obstacles to overcome. Isn't this actually just like going "off-road" right in the city?
That led Yamaha designers to the "All Roads are Off-Road" concept and they made the development goal of the YNF-01 to be an all-rounder that let users expand their own mobility potential. They gave it distinctive large-diameter wheels and a robust suspension to create a tough, rugged form that would make users feel it could take them anywhere, and leveraged Yamaha's wealth of knowledge in off-road performance from its ROVs, ATVs and snowmobiles.
The YNF-01 combines all of these facets to become a uniquely Yamaha form of low-speed mobility that invites users to venture to new fields and destinations, whether it's around town or in the great outdoors.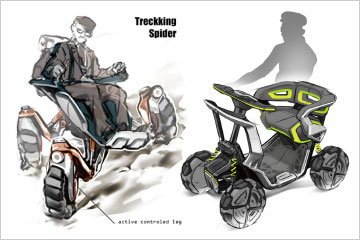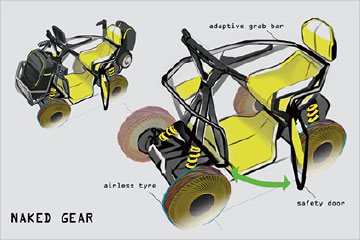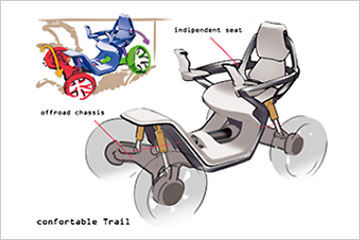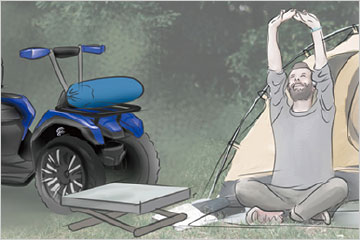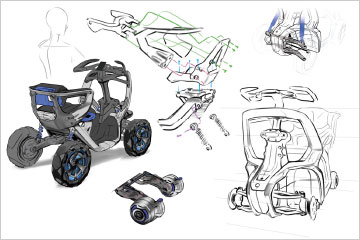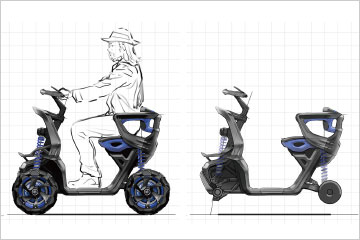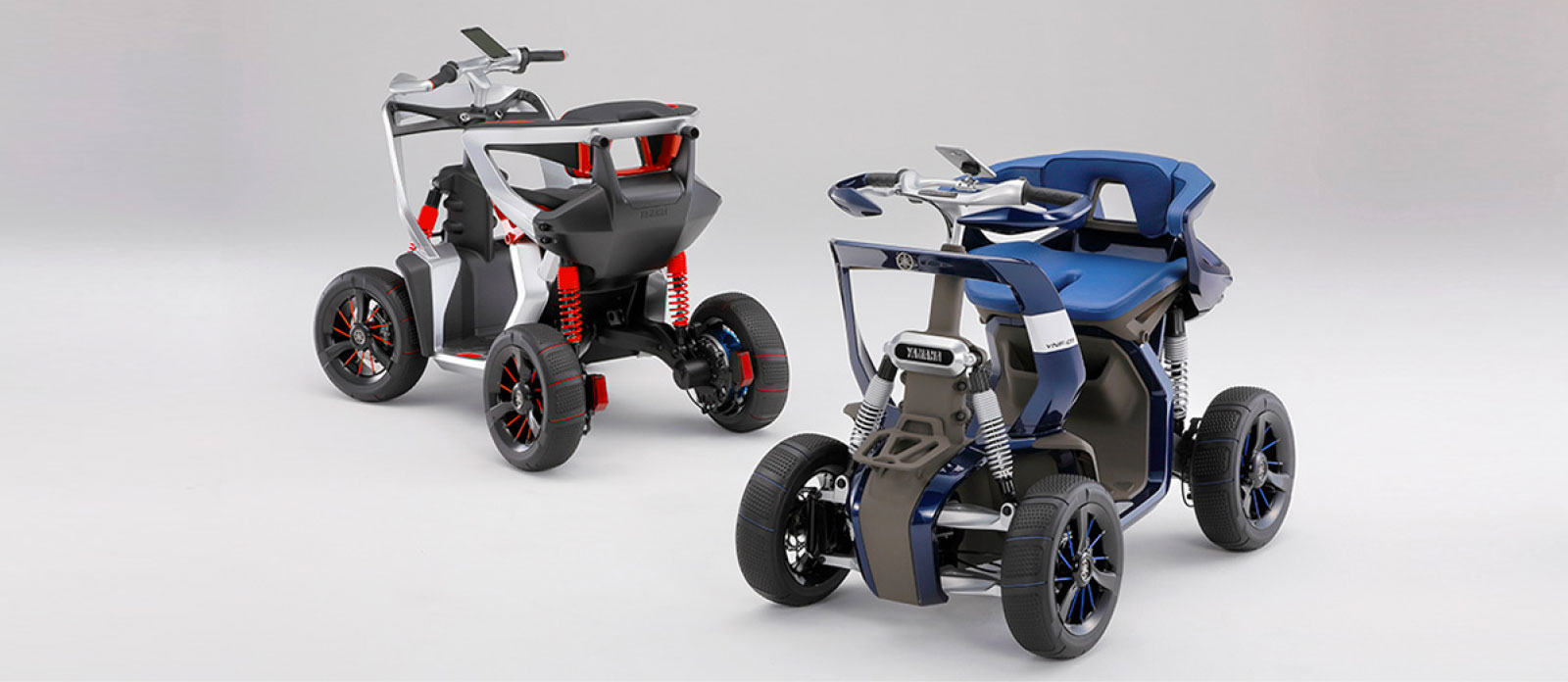 The YNF-01 emits an undeniable off-road-capable look that stirs up positivity among those who see it and encourages them to head out somewhere, but that's not all. It also awakens an adventurous spirit to go farther than you have before or to go somewhere you've never been to before. This is because the YNF-01 was designed to forge that kind of relationship with its user.
The bucket seat offers support around the rider's hips and is surrounded by the vehicle's frame as if embraced by a protective framework, bringing real peace of mind to the rider. The shape and materials for the seat surface and even the rider's lines of sight were points of design focus, helping create a strong feeling of trust between the machine and the user that eventually encourages them to head to new places.
However, it can often be difficult for people to gain a yearning for adventure or the desire to go out somewhere. For any number of reasons, a person may be physically weakened or living with a disability. Some simply don't want to be seen by others as weak or disabled, which deprives them of the will to go out. These are the kinds of cases where a form of mobility a person can really trust can boost their motivation and help lead them out the door. Monozukuri that brings mobility closer to human sensations and emotions is part of Yamaha Motor Design spirit, and is strongly reflected in the YNF-01.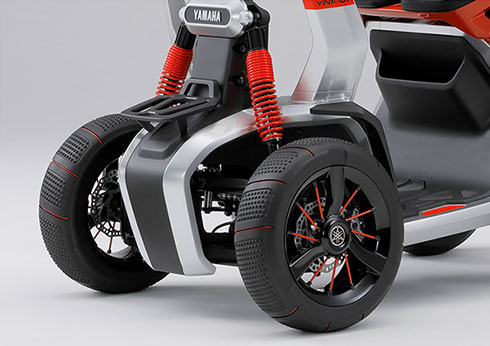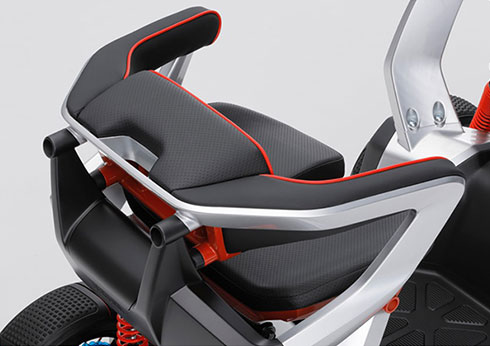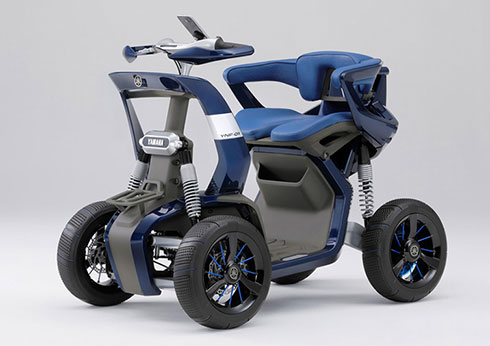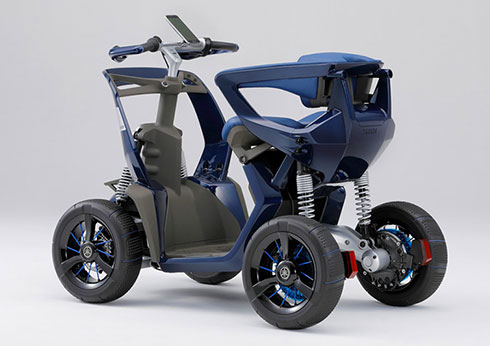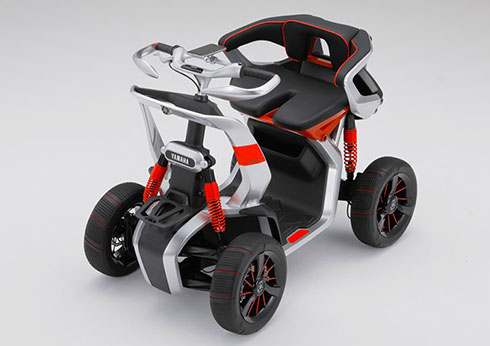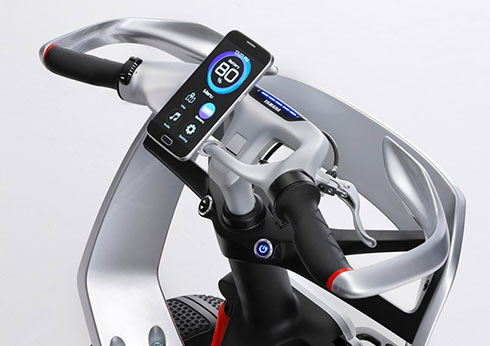 The YNF-01 is a Yamaha proposal for a new direction of development for low-speed mobility for the future. Just as its concept puts forward, it was designed from the outset with excellent off-road performance to handle all kinds of scenarios, from navigating obstacles in town to venturing into the great outdoors. Its construction gives it the toughness and feeling of stability to arouse a spirit of adventure, and its sporty, recreation-focused design lets people enjoy the act of riding itself, regardless of age or gender.
The YNF-01 also features simple, intuitive operation to make it easy to use for virtually any user. This takes into account not only the broad range of potential users, but also how usage itself may change in the future, from rentals for leisure to community-wide vehicle-sharing schemes. When we turn our eyes to the transportation and infrastructure challenges Japan faces today, like the elderly turning in their driver's licenses or insufficient public transportation in rural areas, we see many societal issues that low-speed personal mobility can offer solutions for.
But beyond its problem-solving potential, we believe creating innovative and more universally user-focused low-speed mobility vehicles like the YNF-01 is how we can go beyond just providing solutions and offer new value through experiences of Kando and adventure.
Concept Models Top
Design Top