02GEN
An alluring wheelchair that can be controlled swiftly and moves with elegance,
while being adaptable to the needs of each individual user.
DESIGN CONCEPT
"Merge"
Ever since the world's first electric power assisted bicycle, Yamaha PAS,
was launched in 1993, the Yamaha engine-inspired electronic power assist technology has created the foundation for
new design ideas and brought forward the '02GEN, a design concept model for an electrically assisted wheelchair.
02GEN brings to life "a wheelchair that can be controlled swiftly and moves with elegance,
while being adaptable to the needs of each individual user."
While incorporating the functionality and safety required for electrically power-assisted wheelchairs,
this concept model pursues comfort, beautiful user posture when seated,
and a sense of synergy between the user and wheelchair.

Yamaha Motor Design × SOMA DESIGN TAMAE HIROKAWA
With a philosophy of creating new value in innovation,
Yamaha Motor's Design Department collaborated with Tamae Hirokawa (SOMA DESIGN),
a Japanese fashion designer active on the global stage,
to develop a design concept model of an electric power-assisted wheelchair featuring proposals for colors,
materials, and finishes based on the '02GEN.'
The seat of this wheelchair utilizes white-embossed leather, skin-toned ivory colors for the frame and wheels,
and matte red-gold anodized aluminum coating for the casters,
expressing the fact that wheelchairs go beyond being mere machinery to join with the human body in a true partnership.
TAMAE HIROKAWA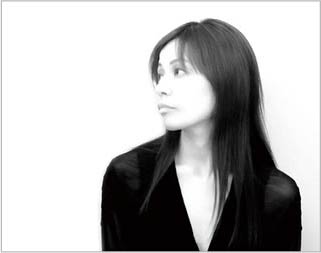 In 2006, Hirokawa established a design firm "SOMA DESIGN", which is involved in fashion design, graphic design, sound creation, and visual direction and design. At the same time, she launched the design project "SOMARTA" and released a body wear series called [Skin], whose concept is 'the possibilities of apparel for a body'. Since 2007 S/S Collection, she has been participating in Japan Fashion Week. She was awarded the Newcomer's Prize of the 25th Maichichi Fashion Grand Prix and the Shiseido Sponsorship Award. She collaborated with several corporations and introduced her installation work, furniture, and concept car at both domestic and international exhibitions: "NEOREAL" Exhibition at Milano Salone (Canon, 2008), "iQ × SOMARTA MICROCOSMOS" Exhibition (TOYOTA, 2008), "Feel and Think: A New Era of Tokyo Fashion" Exhibition (Tokyo Opera City Art Gallery, 2011),"Future Beauty" Exhibition (MOT Mercedes-Benz, 2012), "Leonardo da Vinci: L'idea della Bellezza" Exhibition (Bunkamura, 2012), "Out of Head" Exhibition (MAD NY, 2013) etc. She has been involved in a wide range of activities including uniform design for Shiseido's Total Beauty Facility SHISEIDO THE GINZA in 2011.
DESIGN CONCEPT
"Taurs"
" A normal wheelchair is made with the basic purpose of supporting the movement of those with mobility issues.
However, for the Taurs, with addition to this basic purpose of support,
it also has an aesthetic function whereby the body comes together with the device and
thus adds richness to the lives of those who use it.
The seat encases the body of the user like a shell while the nude-coloured frame and
leg rest correspond well to a person's legs and feet.
Instead of looking like an apparatus, this wheelchair has an organic resemblance to a person's body.
It acts like a partner, living together with the user."
— Tamae Hirokawa —
TALK SESSION

AKIHIRO NAGAYA(Manager of design division at Yamaha Motor Co., Ltd.) × TAMAE HIROKAWA(SOMA DESIGN)
Concept Models Top
Design Top