JIDA Design Museum Selection
Selection to the museum collections that JIDA Japan Industrial Designers' Association.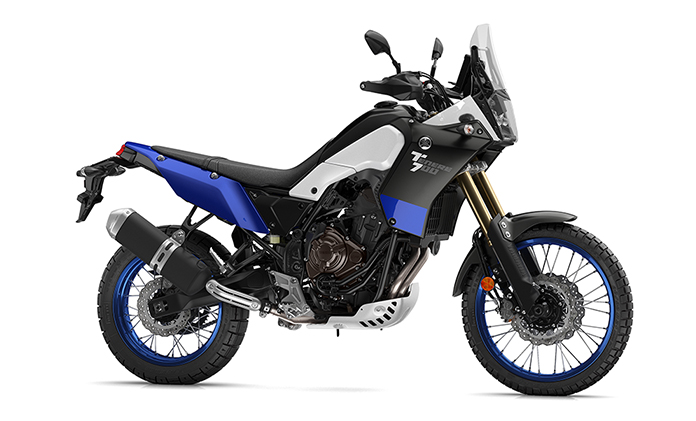 The Ténéré 700 is an adventure tourer in the best traditions of the Ténéré brand, drawing on its brilliant history of success in one of the world's toughest rallies - the Dakar - in the 1980s-90s. The Ténéré 700 features a 689cm³ water-cooled in-line 2-cylinder 270° crank engine mounted on a lightweight body. With a high degree of freedom in riding posture, high durability and ease of maintenance, along with high adaptability under load, this new model balances off-road, adventure, and touring performance to a high level. With the design concept of "Exciting Adventure Ténéré," this model has a high-positioned face that incorporates a three-piece shield on a distinctive headlight and tank, creating a design which expresses a spirit of adventure.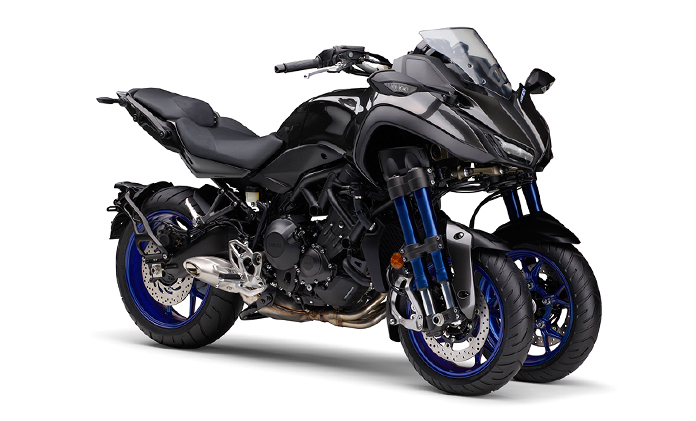 The NIKEN is a large-displacement Leaning Multi-Wheeler (LMW) powered by a liquid-cooled in-line 3-cylinder engine. Its LMW technology reduces the effects of changing ride environments and inspires front-end confidence when cornering. Taking advantage of the unprecedented front suspension that pairs the 15-inch front wheels with dual-tube inverted forks mounted to the outside of the wheels, the body design visually accentuates the machine's sporty performance.
Saloon Cruiser
EXULT43

GOLD SELECTION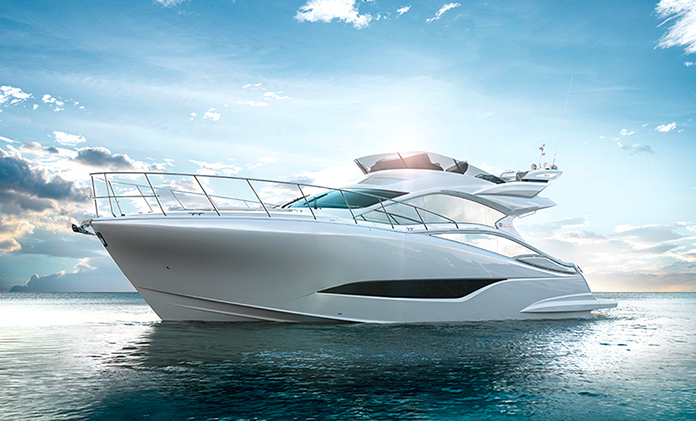 The EXULT 43 premium yacht is aimed at marine enthusiasts looking to enjoy a wide range of leisure activities on the water, from cruises to overnight marina stays. Its silhouette—recognizable at a glance on the open water—is the design's standout feature. Each of the interior cabin appointments was made with minute attention to detail in a pursuit of beauty and the finest craftsmanship to give onboard areas an air of luxury.
---
Electrically Power-assisted Bicycle
YPJ-C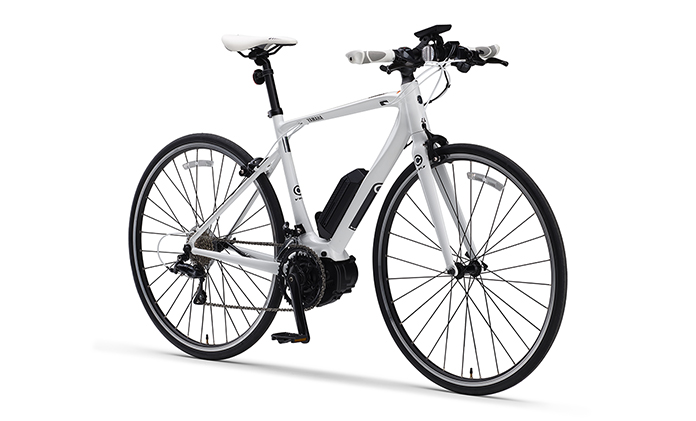 This new type of dual-purpose bike mounts an electric power assist unit on a full-fledged sport bike frame. Taking a compact, lightweight power unit and battery as the base components, Yamaha engineers and designers sought the ultimate balance of lightness, design and ride performance. The aluminum frame manufactured with the hydro-forming technology achieves both high levels of strength/rigidity and refined styling design. Adopting a simple design that does away with cover parts, this model is offered in monotone color schemes and graphics that fit a wide range of riding scenes.
Snowmobile
VK Professional II ESP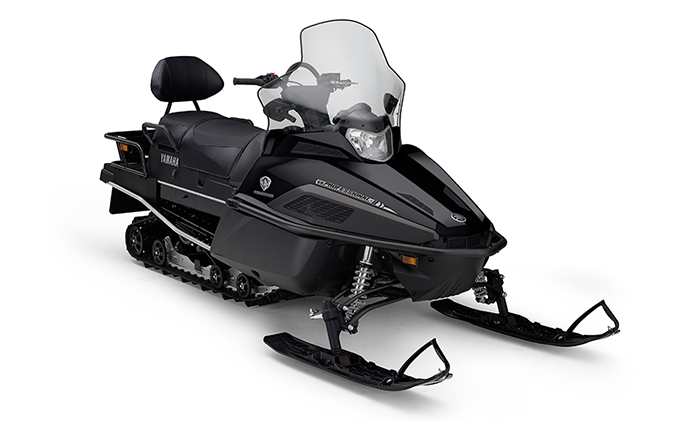 VK Professional II ESP is manufactured with advanced usability and technical performance for professional use, such as lengthy drives on uneven grounds, quick reaction to stop-and-gos, and loading and towing luggage.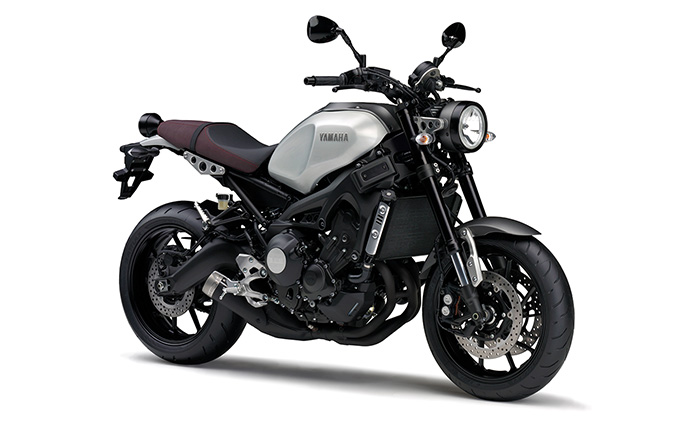 For developed markets that have an established culture of enjoying motorcycles as a hobby, the XSR900 was designed targeting riders who prefer a bike with a more traditional look and style. With its attractive new combination of a simple, "retro" exterior design and modern performance through state-of-the-art technology, this model offers both pride of ownership and a genuinely fun motorcycling experience.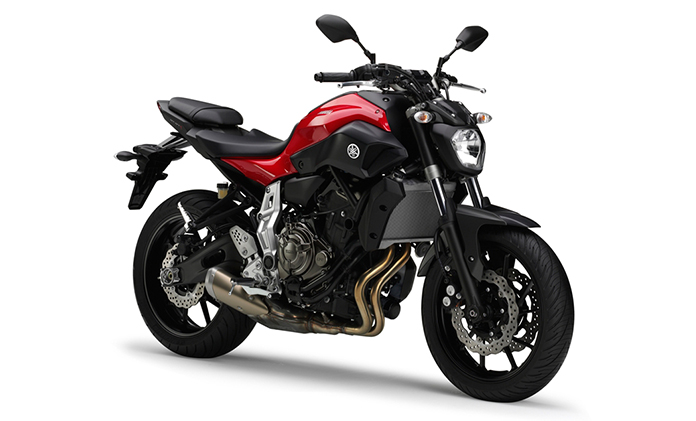 The MT-07 is a motorcycle that blends fun riding and fashionable styling that turns heads on urban streets, while also providing value for money. Featuring an engine that is both powerful yet easy to handle for daily use, as well as being lightweight, slim, compact, and stylish, the MT-07 offers excellent handling as well as premium feel.
Automatic Commuter
TRICITY

GOLD SELECTION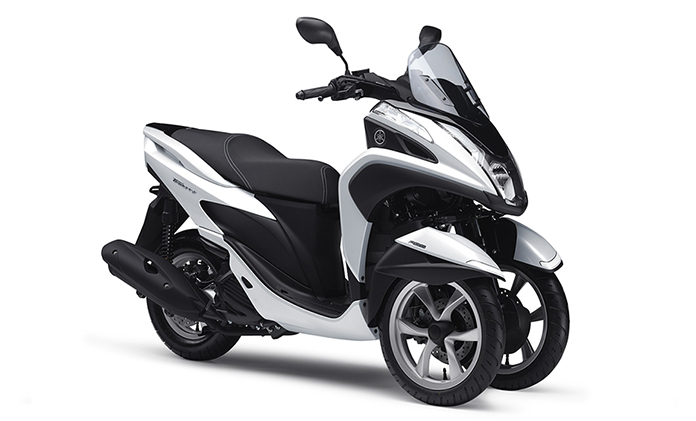 The TRICITY is a 125cc city commuter which features a double front wheel configuration. Employing Yamaha Motor's unique LMW mechanism, in which the front two wheels tilt in sync with the vehicle body while turning, each wheel has independent suspension and link mechanisms, which together with the optimized front-rear weight balance provide a comfortable ride and a new dimension in riding enjoyment.
---
Power Assist Wheelchair
JW Swing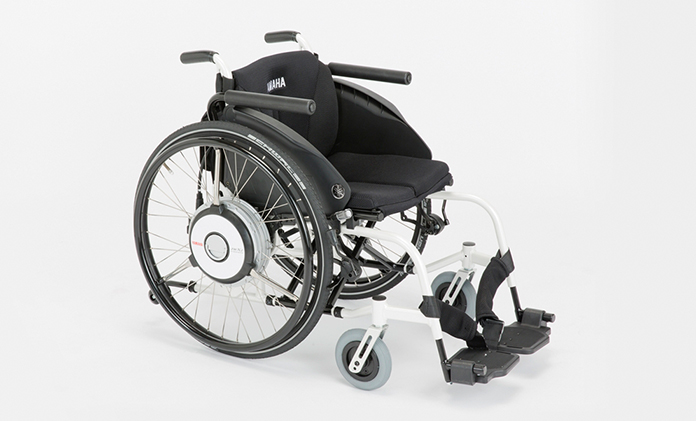 This electrically power assisted wheelchair is designed to be lightweight, compact and smart in function and styling.
Awards Top
Design Top