International Design Excellence Awards
Introducing products that have won International Design Excellence Awards.
Electric trials motorcycle
TY-E 2.0

Finalist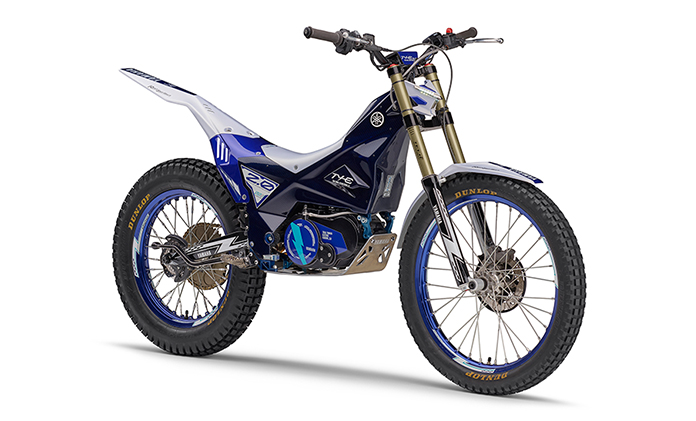 To develop an electric vehicle that delivers a level of fun surpassing vehicles with conventional internal combustion engines, Yamaha Motor chose trials as the field of competition for its approach as it is a motorsport that requires incredibly high and wide-ranging performance characteristics, and this R&D prototype motorcycle was created to achieve these goals. The TY-E 2.0 is equipped with sophisticated electronic control algorithms unique to its electric powertrain and a large-capacity lightweight battery. It competed in a round of the Trial World Championship alongside motorcycles using internal combustion engines.
Sports boat
275SDX

Finalist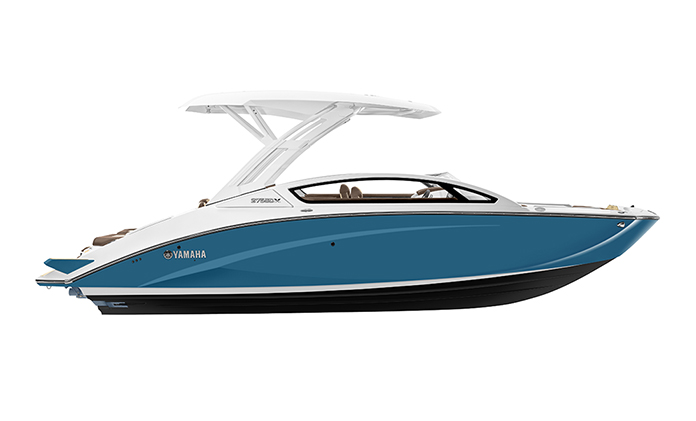 This flagship sport boat features the DRiVE X boat control system for intuitive maneuvering, outstanding cruising performance, and comfortable as well as roomy onboard spaces. The hard top with sunroof and large side windows accentuate the flowing lines and beautifully refined styling without sacrificing the craft's sleek form. The walk-through deck layout accommodates a variety of recreational activities on the water while enabling the boat's ample onboard room.
Electrically Power-assisted Bicycle
YDX-MORO Pro

Finalist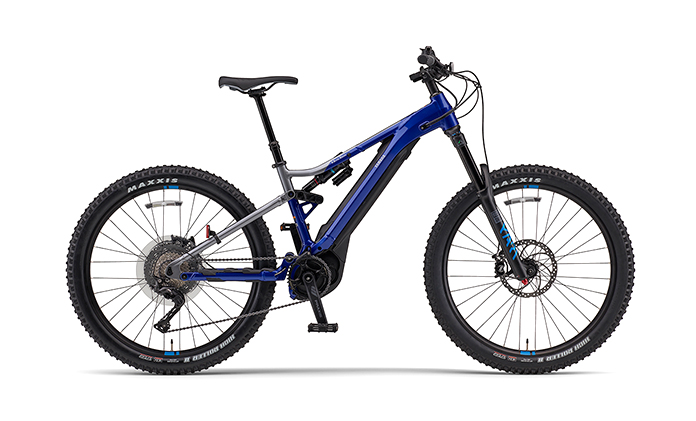 This e-Bike was created for conquering off-road terrain under the concept of providing a fun, exciting and extraordinary riding experience. To that end, it was developed with an electric power assist optimized for mountain biking and a unique design emphasizing Yamaha as a motorcycle manufacturer. The YDX-MORO Pro stands as a new proposal for exciting recreational sport for a carbon-neutral age.
Industrial Drone
YMR-08

Finalist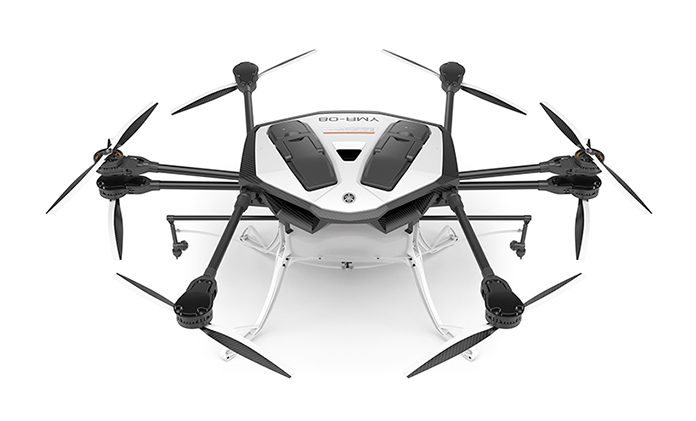 The YMR-08 is a remote-operated industrial-use drone developed primarily for airborne agricultural pest control. To answer the needs of small or suburban farms, it features a lightweight carbon fiber fuselage and eight rotors powered by an electric motor for quieter operation than a conventional engine. The exterior and individual parts were designed in an ardent pursuit of functional beauty that would please the eye of farmers and spray operators.
Motorcycle (Concept model)
MOTOROiD

Gold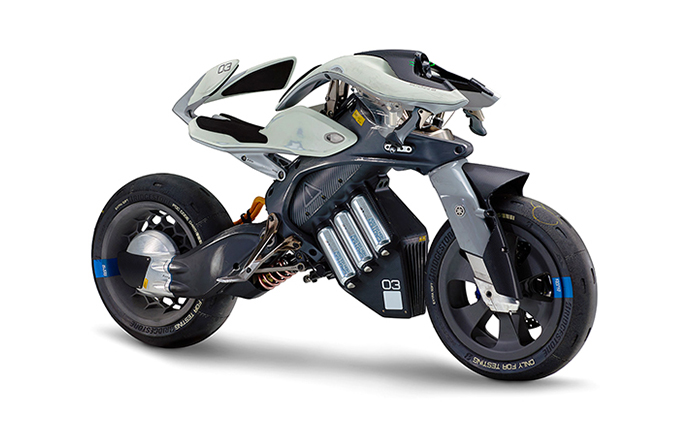 The MOTOROiD concept model aims to demonstrate personal mobility in which the rider resonates harmoniously with the machine. Equipped with high-precision balance control via artificial intelligence and autonomous technology, the MOTOROiD can sense its own state and adjust its center of gravity accordingly to stand up off its kickstand and remain upright unassisted. It can also recognize its owner and move forward to meet him/her, as well as react based on its rider's actions thanks to its human-machine interface (HMI). These, among several other functions, allow MOTOROiD to behave like a true partner of its owner. MOTOROiD inspires a vision of future mobility that takes vehicles beyond simple "tools for movement."
Motorcycle
XSR900

Finalist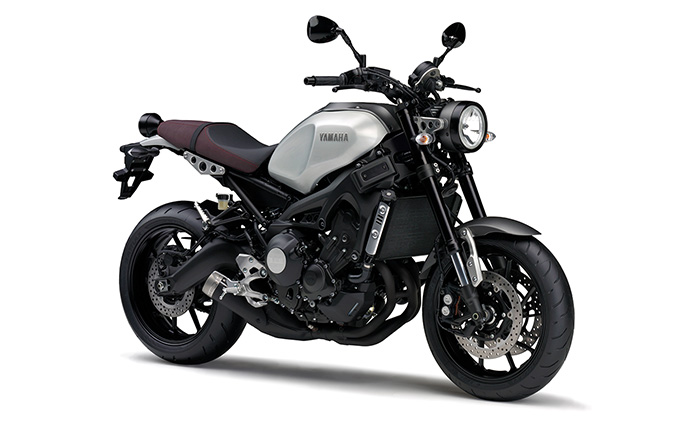 For developed markets that have an established culture of enjoying motorcycles as a hobby, the XSR900 was designed targeting riders who prefer a bike with a more traditional look and style. With its attractive new combination of a simple, "retro" exterior design and modern performance through state-of-the-art technology, this model offers both pride of ownership and a genuinely fun motorcycling experience.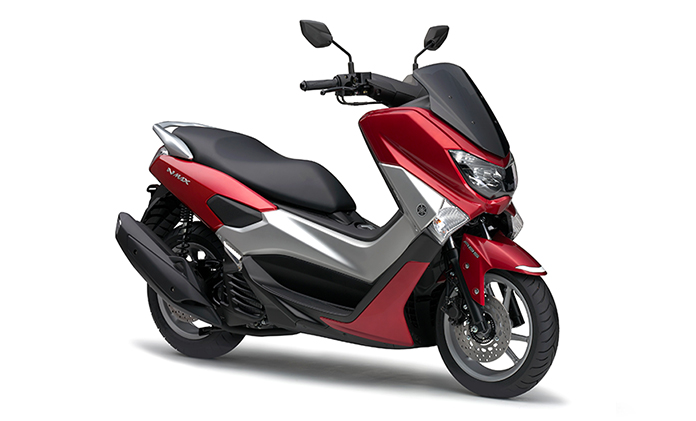 Scooters play an important role in the urban lifestyles of people in developed markets like Europe and Japan, as well as in the ASEAN region and other emerging markets. Based on the "sport scooter" concept pioneered by Yamaha, the NMAX is a lower-displacement class model that features sporty performance and styling, conveniences like plenty of storage space, eco-friendliness and excellent fuel economy.
e-Bike Systems
PW-X

Finalist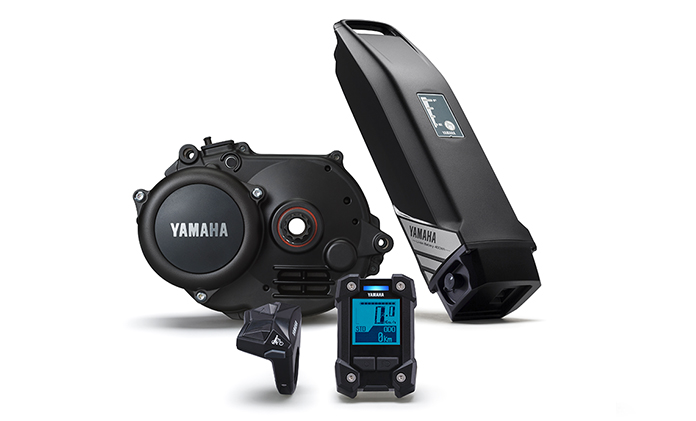 The PW-X is part of Yamaha's PW Series of system kits for electrically power-assisted bicycles, and was specifically designed for electric mountain bikes (eMTB). The PW-X package consists of the lightweight, compact drive unit and battery, a simple and easy-to-operate multifunction LCD display and the switch unit. The PW-X brings a new style and new forms of enjoyment to the off-road cycling world.
Electrically Power Assisted Wheelchair (Concept model)
&Y01

Finalist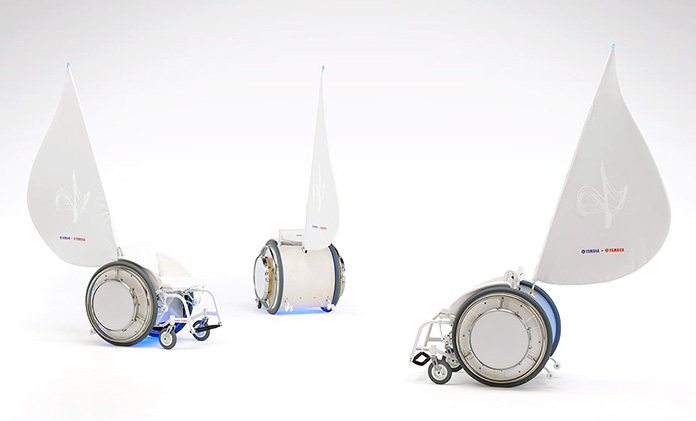 &Y01 (Andy 01) is a working concept model co-created by Yamaha Corp. and Yamaha Motor designers with an image of a white yacht sailing through the waves. A JW Swing electric wheelchair mounts a TLF (Thin, Light, Flexible) Speaker shaped like a boat's sail or a musical note's flag on the back, and slim percussion instruments on the wheels to create the new experience of "riding a musical instrument."
Sport Boat
242 Limited S

Finalist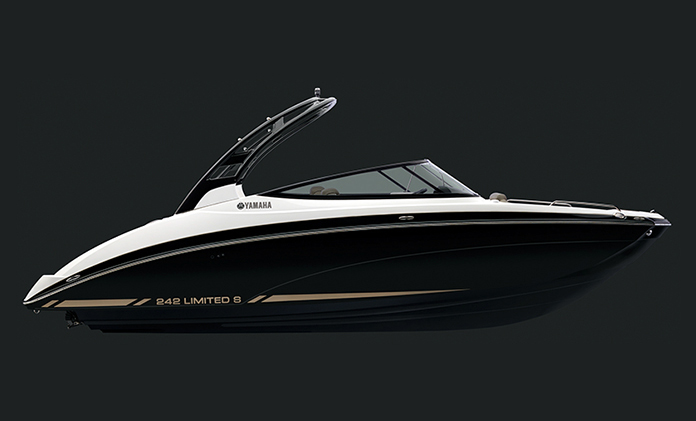 This boat is Yamaha's top-of-the-line jet-propulsion Sport Boat model. With a newly designed hull and an articulating keel, the boat has improved straight-line stability and handling. Features like a new digital display system add greater convenience and enjoyment. The result is a boat that offers the fullest enjoyment of the North American style of marine leisure, including everything from cruising and towing for watersports to spending time relaxing onboard at the dock.
Unmanned Helicopter for Industrial Use
FAZER

Finalist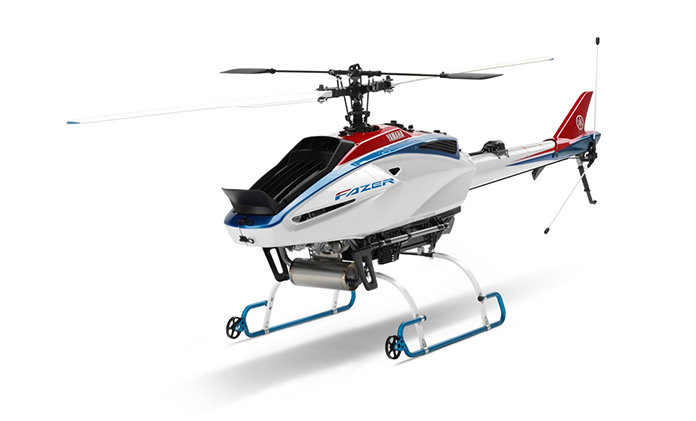 This industrial unmanned helicopter "FAZER" is mainly utilized for agriculture.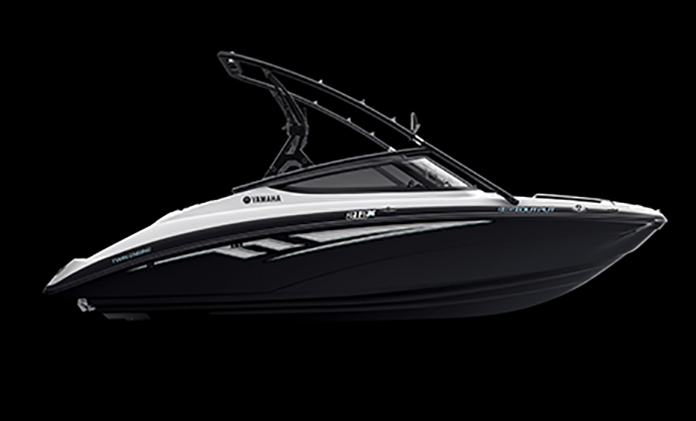 A sports boat equipped with a jet propulsion engine that enhances the thrill of the ride in a wide range of water sports.
---
Personal Watercraft
FX Cruiser SHO

Finalist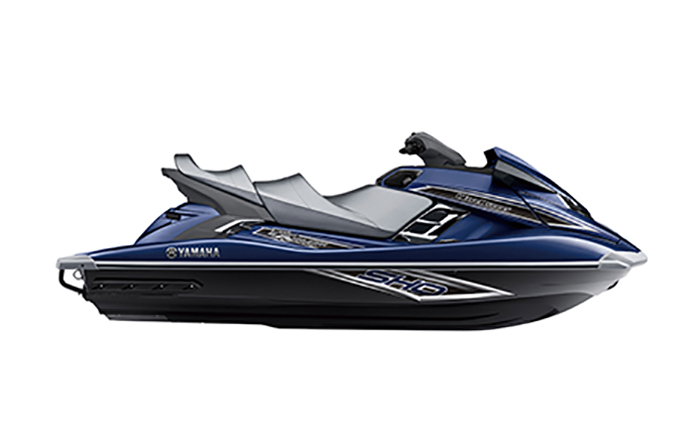 A versatile performer that lends itself to a variety of marine pursuits, ranging from water sports to leisurely cruising.
Awards Top
Design Top