India Design Mark
Introducing products that have won India Design Mark.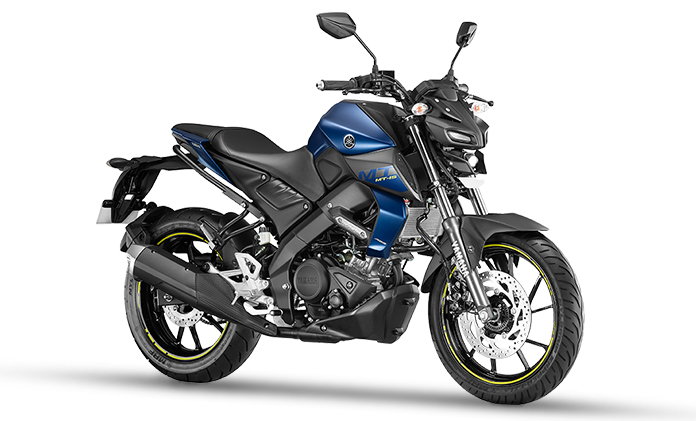 This 155cc sport bike combines agile handling and acceleration feel as well as advanced design themes and touches. Carrying on the great freedom of riding position and tightly compacted silhouette the MT Series is known for, this model features a next-generation front face design, including a headlight made as small as possible and appears as if fused to the front fork.
---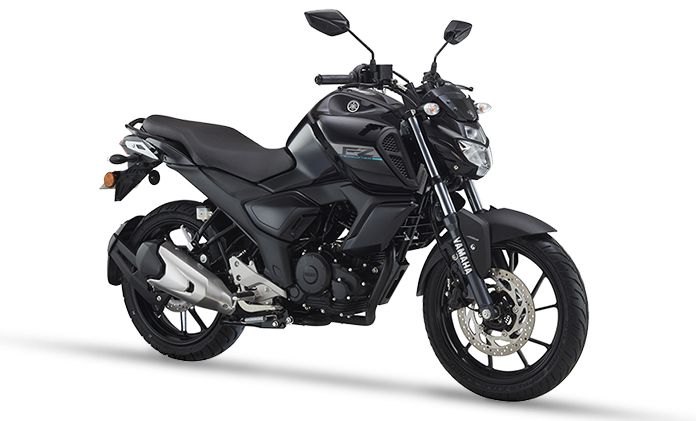 The FZS-FI mounts a 149cc "BLUE CORE" engine and was styled based on an "Urban Fighter" concept. This sport bike inherits the FZ Series' traditional emphasis on dynamic and macho character while incorporating urban and modern design cues. The front face, fuel tank and engine are packed closely together and given muscular proportions while the standout air intake, air scoops and other functional parts are given attractive design touches.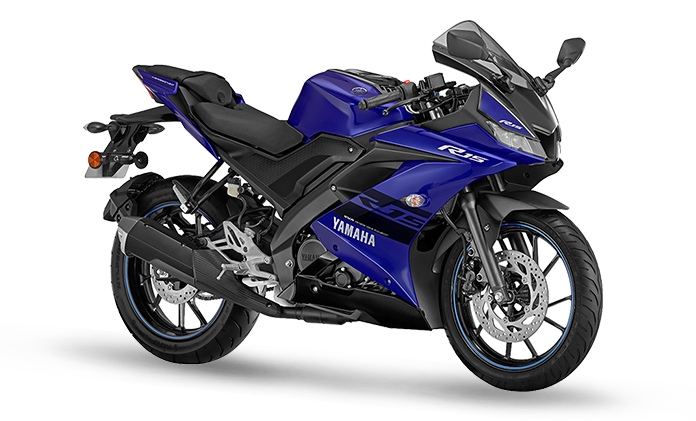 The YZF-R15 is a 150cc-class genuine supersport model featuring body design in the YZF-R Series lineage, sporty handling, comfortable ride, and easy urban maneuverability. With a style inheriting the "R-DNA," the YZF-R15 exudes a highly-focused feel and racy image, creating an advanced blend of overarching beauty and the expression of speed which together evoke the next dimension in riding feel.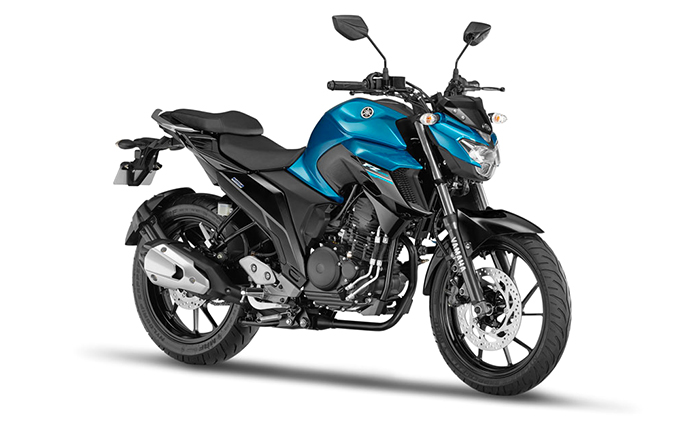 The FZ25 is a street model motorcycle featuring a new 250cc BLUE CORE engine, which delivers both riding enjoyment as well as excellent fuel efficiency and environmental performance.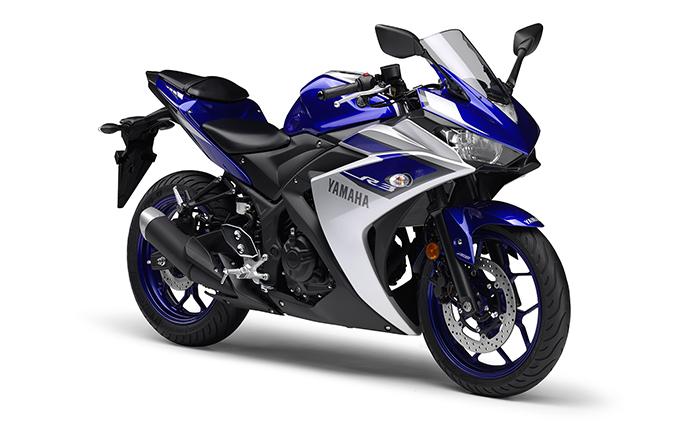 Developed under the concept of "a superbike you can ride every day," this sport bike's lightweight body and class-leading power give it a solid combination of performance worthy of the "superbike" moniker and usability well-suited for daily use. The design concept was "R-DNA," the unique design elements inherited by Yamaha supersport bikes. The design focuses on visually expressing high performance and creating a clear sense of excitement and sport bike status.
---
Commuter Vehicle
Cygnus Ray-ZR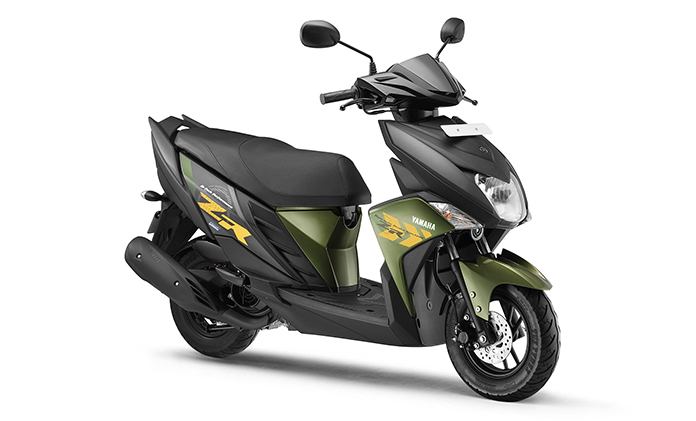 This scooter targets young, trend-conscious Indian men and was developed under the concept of a "Next-Generation Real Man's Scooter." While inheriting the spirit of the Cygnus Ray Z popular among the target demographic, the Cygnus Ray-ZR exhibits a more powerful and masculine look with a new exterior design exuding a sense of dynamism and layered forms that express a fresh look like no other scooter before and the strength of a well-trained physique.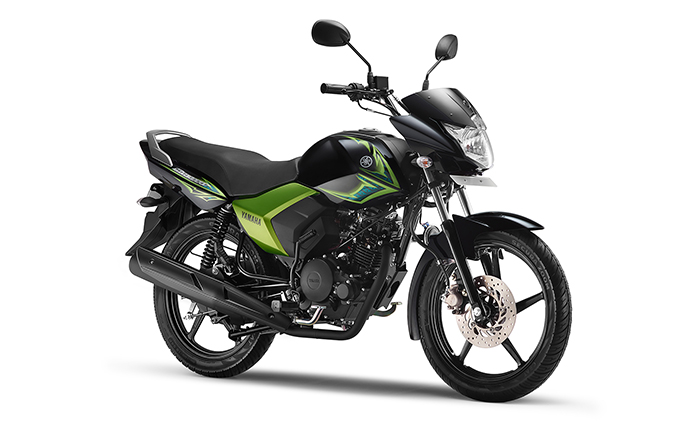 This is a highly economical and practical motorcycle for families in India, where tandem riding by couples, or parents riding with their children is common. As such, the Saluto's lightweight body employs a diamond frame mounting a newly developed 125cc engine with class-leading levels of fuel efficiency and strong performance in the mid- and low-rpm range. It is also equipped with a comfort-focused suspension, seat and more, all packaged with sharp yet free-flowing styling.
---
"Fascino" means "charm" in Italian, and this scooter was developed for trend-conscious Indian women. It features glamorous and dynamic styling, and a high-quality design with lustrous paint and a curvaceous exterior. The lightweight body boasts easy-to-use functions and the 115cc engine brings riding fun, fuel efficiency and eco-friendly performance.
A sports model themed around the concept of combining fuel economy and performance improvements with a cutting-edge appearance. This model stands out for a body design that expresses untamed energy and a sense of power, together with the ability to cut swiftly through the air.
---
Commuter Vehicle
CYGNUS α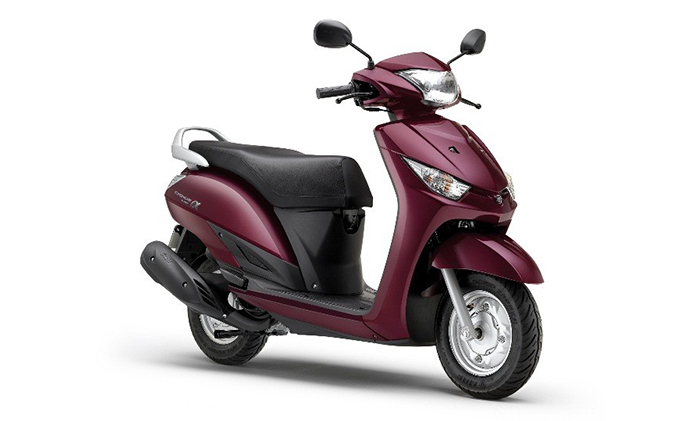 Yamaha's first scooter aimed at the family market in India.
The CYGNUS α features a refined modern design that offers comfort, excellent storage, and ease of use.
Commuter Vehicle
CYGNUS RAY Z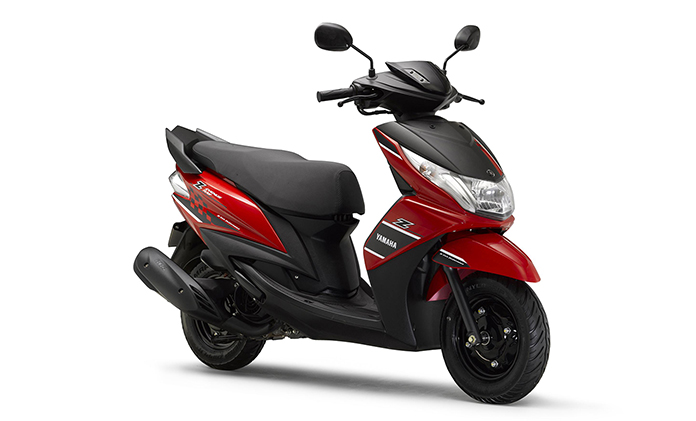 The CYGNUS RAY Z was developed for the young male demographic based on the "CYGNUS RAY."
Commuter Vehicle
CYGNUS RAY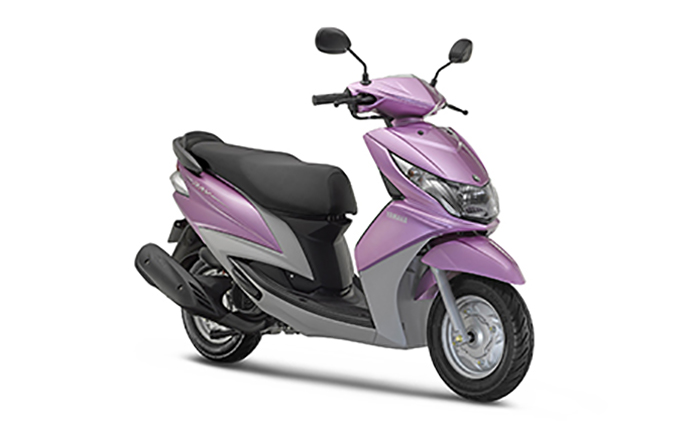 A scooter for the Indian market based on the concept of "aggressive sporty design."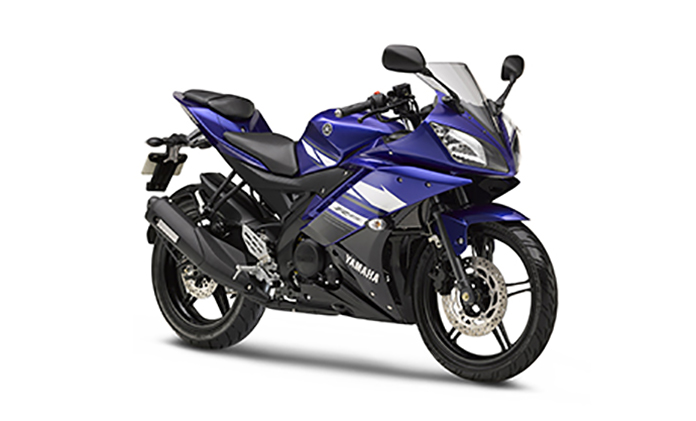 A super sports model that continues the tradition of the YZF-R Series body design and represents a visual manifestation of quality.
Awards Top
Design Top