German Design Award
Introducing products that have won German Design Award.
Commuter vehicle (Concept model)
TRITOWN

Winner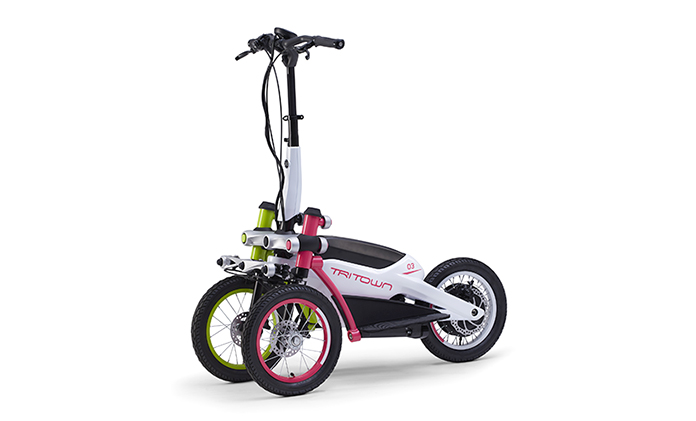 A compact electric two-front-wheeled stand-up riding mobility style unit equipped with a LMW (Leaning Multi Wheel) * mechanism. The simple structure in which the rider's posture controls the balance of the unit looks to provide fun-filled last one mile mobility. The models design is characterized by an exquisite sense of unity with its rider and machine combination. Inspired by the shapes and structures that exist in nature, the models Biomimicry design approach has realized a more compact, lighter, and stronger vehicle body. The batteries and components used in the model are also smaller and presented in a stylish package.
*A general term for a vehicle with three or more wheels which can lean (incline) like a motorcycle.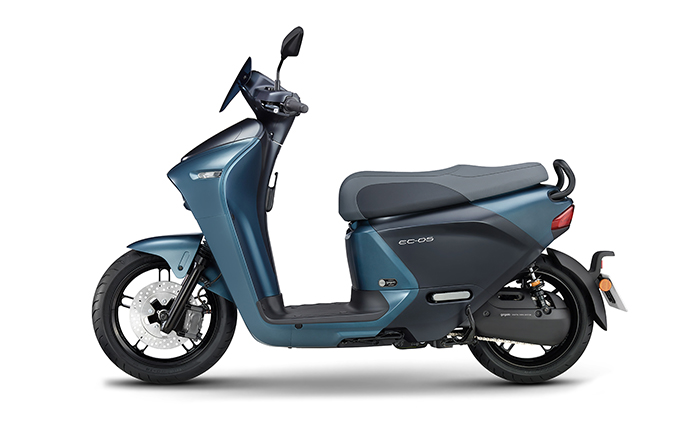 The EC-05 electric scooter—developed in a collaboration between Yamaha Motor and Gogoro Inc. —has a design that illustrates the flow of power from the motor to the rear wheel, and positions the body's volume and character lines high up for expressing light and agile performance. The Isolate Blue colour was also created specifically for the EC-05 and conveys a look and feel of something new and untouched, like the undiscovered depths of the deep sea or the first breath on a space station.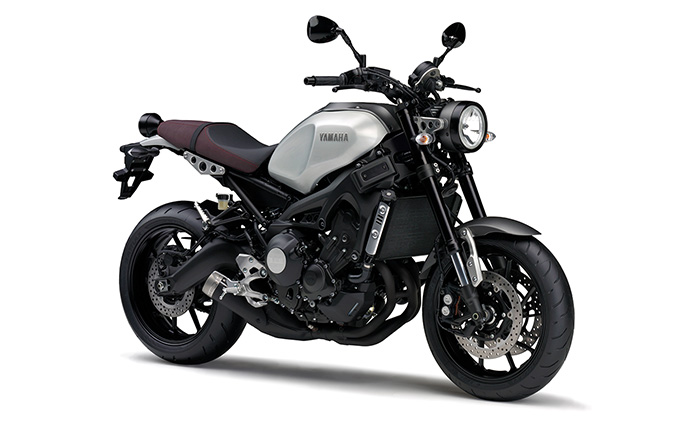 For developed markets that have an established culture of enjoying motorcycles as a hobby, the XSR900 was designed targeting riders who prefer a bike with a more traditional look and style. With its attractive new combination of a simple, "retro" exterior design and modern performance through state-of-the-art technology, this model offers both pride of ownership and a genuinely fun motorcycling experience.
Sport Boat
242 Limited S

Winner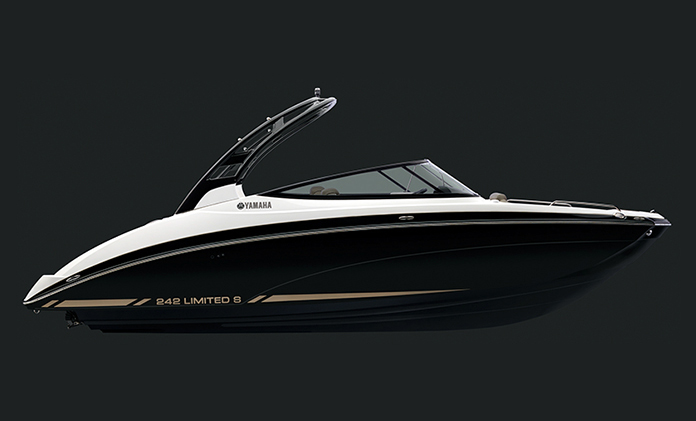 This boat is Yamaha's top-of-the-line jet-propulsion Sport Boat model. With a newly designed hull and an articulating keel, the boat has improved straight-line stability and handling. Features like a new digital display system add greater convenience and enjoyment. The result is a boat that offers the fullest enjoyment of the North American style of marine leisure, including everything from cruising and towing for watersports to spending time relaxing onboard at the dock.
Motorcycle
MT-10 SP

Special Mention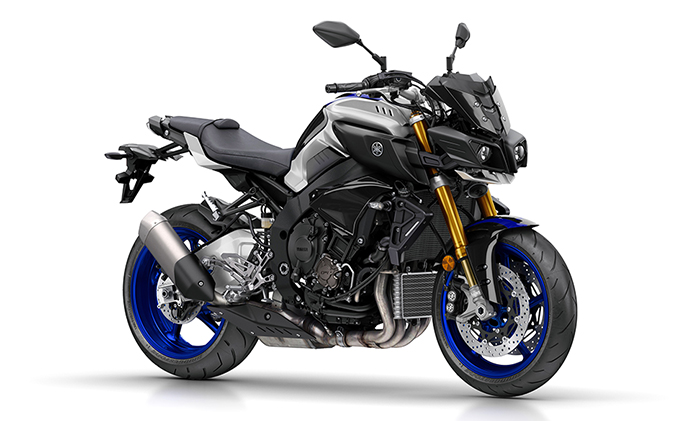 This sport bike features a powerful engine with unique character, agile handling and innovative styling. As the flagship of Yamaha's globally marketed MT Series, the MT-10 has the performance and functions for a wide range of uses, from navigating city streets to highway cruises and long-distance touring. It employs the latest technologies for its electronics systems, etc., and sports the versatility to perform well in a variety of motorcycling roles.
Outboard
F25G

Special Mention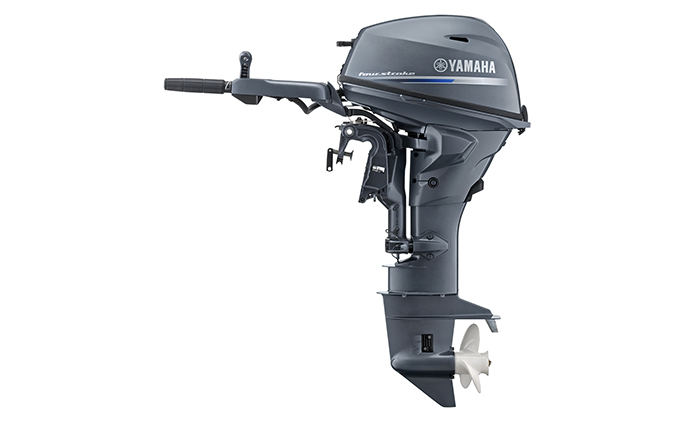 The all-new F25G is a 4-stroke, 432cc 25 ps outboard motor with the lightest weight and the best power-to-weight ratio in its class. A whole 25% lighter than its predecessor, the F25G features a battery-less fuel injection system, compact size for easy portability, easy engine starts while seated and nimble handling, making it well-suited to smaller 14–16-ft. craft. The final touches are ultra-low emissions and exterior design language in line with Yamaha's other outboards.
Outboard
F100F

Special Mention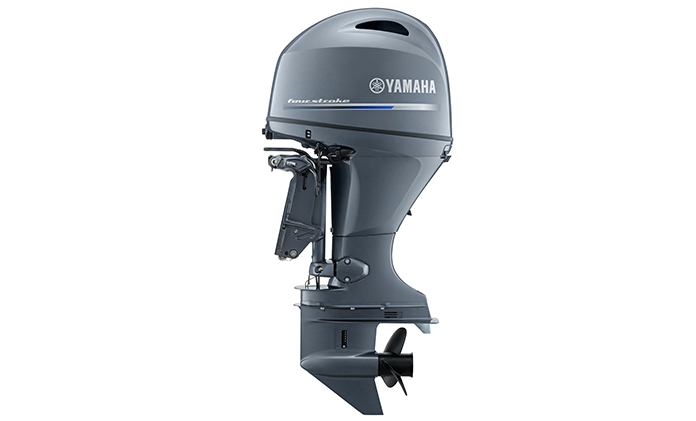 The F100F is a 1,832cc 4-stroke mid-range outboard motor with less weight and greater compactness but more displacement over its predecessor. Besides sporting reduced noise, a more service-friendly layout and 10% better fuel economy, its installation holes are also in the same location as similar outboards, making for an attractive and easy switch from a 2-stroke to a more economical 4-stroke. This is all packaged with Yamaha's signature reliability and instantly recognizable exterior design.
Personal Watercraft
GP1800

Special Mention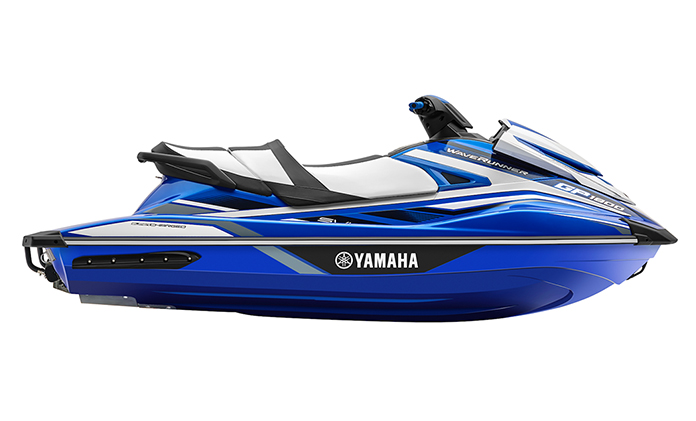 This personal watercraft was specifically designed for all-out speed and targets users that enjoy racing or the highest levels of performance. The GP1800 boasts a hull made of our ultra-light NanoXcel2 material and optimized for sporty riding, and mounts a supercharged 1,812cc engine—Yamaha's most potent PWC powerplant. It also features the revolutionary RiDE system for intuitive deceleration, neutral and reverse, plus steering control during deceleration. Along with electric trim, an ergonomically designed seat and more, the GP1800 was comprehensively designed and fine-tuned for speed.
Personal Watercraft
EX Deluxe

Special Mention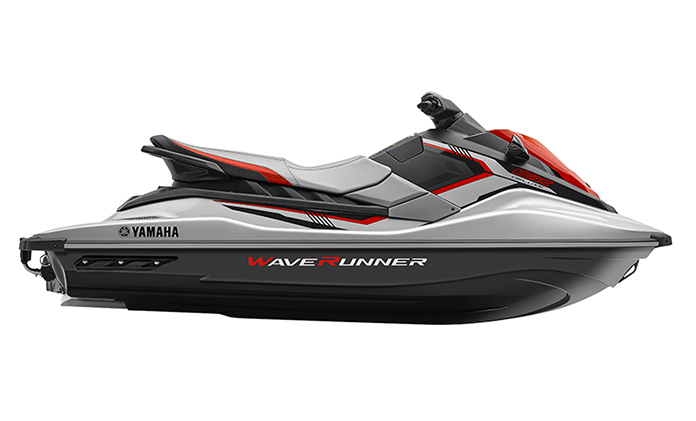 The EX Deluxe sits at the top of the EX Series of WaveRunners, an entry-level line-up developed to bring fun, reliability and innovation to users at an affordable price. The EX Deluxe features our award-winning fuel-efficient 3-cylinder TR-1 marine engine for 13% more power, 40% less size and 20% less weight than its predecessor, and Yamaha's revolutionary RiDE dual-throttle technology. Agile handling, a large fuel tank and seating for three add to this value-packed personal watercraft.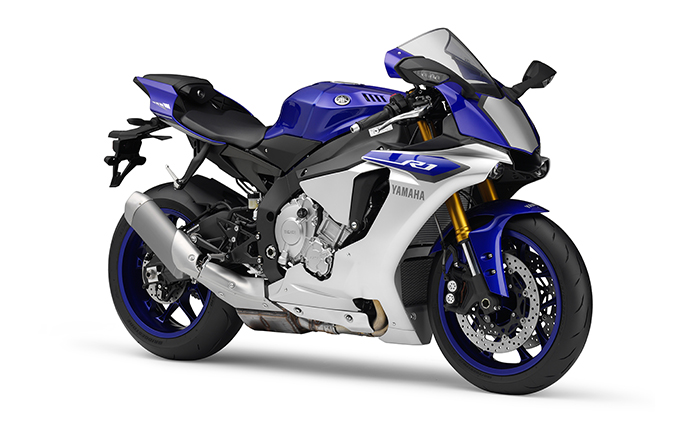 The market-leading YZF-R1 1,000cc supersport model has been completely redesigned with a new focus primarily on riding on a racetrack. It features a new high-performance engine, electronic control systems employing a six-axis attitude sensor unit and a chassis using magnesium and aluminum parts throughout, all combining to achieve an incredible level of performance. The exterior design has improved aerodynamics and also adds new individuality to the model's appearance.
Awards Top
Design Top