Becoming the World's Top Brand
Both in the 2 stroke and 4 stroke, Yamaha's technical experience recognized as one of the world's leading outboard brand.

Yamaha built its reputation as an outboard manufacturer with 2-stroke engines, but a major factor in earning recognition as the world's leading outboard brand was our technical expertise for creating more eco-friendly engines. The U.S. first implemented outboard emissions standards in the 1990s to reduce their environmental impact, and developed nations and emerging economies later followed suit one after another. This pivotal movement soon shifted the focus of outboard motor manufacturers toward developing more eco-friendly engines. But Yamaha had already begun R&D for creating a 4-stroke outboard in 1975 and launched the 2-cylinder F9.9A as its first 4-stroke outboard in 1984.
Further advancements were made to the model and in 1992, the F9.9 became the first outboard in the world to clear the Bodensee-Schifffahrts-Ordnung (BSO) emissions regulations (governing watercraft on Lake Constance on the borders of Germany, Switzerland and Austria), said to be the strictest in the world at the time. Yamaha released the F100A in 1998, a model powered by an in-line 4-cylinder, 16-valve DOHC engine. The F100A boasted class-leading power and environmental performance, and with its full line of transom mounts, propeller types and more, it could be used on a great variety of boats around the world.
In the first year of the 21st century, Yamaha released the F225A, the world's first large-capacity 4-stroke outboard motor rated at over 200 hp. At the time, it had been considered technologically difficult to produce a commercially viable a 4-stroke outboard exceeding 200 hp. But Yamaha overcame the technical hurdles by equipping the F225A's all-new 60° V6 DOHC engine unit with an in-bank exhaust system, in which the exhaust system is located inside the V-bank of the cylinders and the air intake system located outside. This resulted in an engine size comparable to high-end 2-stroke engines of the day and a weight viable for outboard use. Further, the F225A featured highly efficient intake and exhaust systems successfully reduced emissions and improved fuel economy while running at high speeds.
In this way, reducing weight and achieving greater compactness, good fuel economy, low noise and excellent environmental friendliness—all while retaining reliability—became the primary aims for all Yamaha 4-stroke outboard development.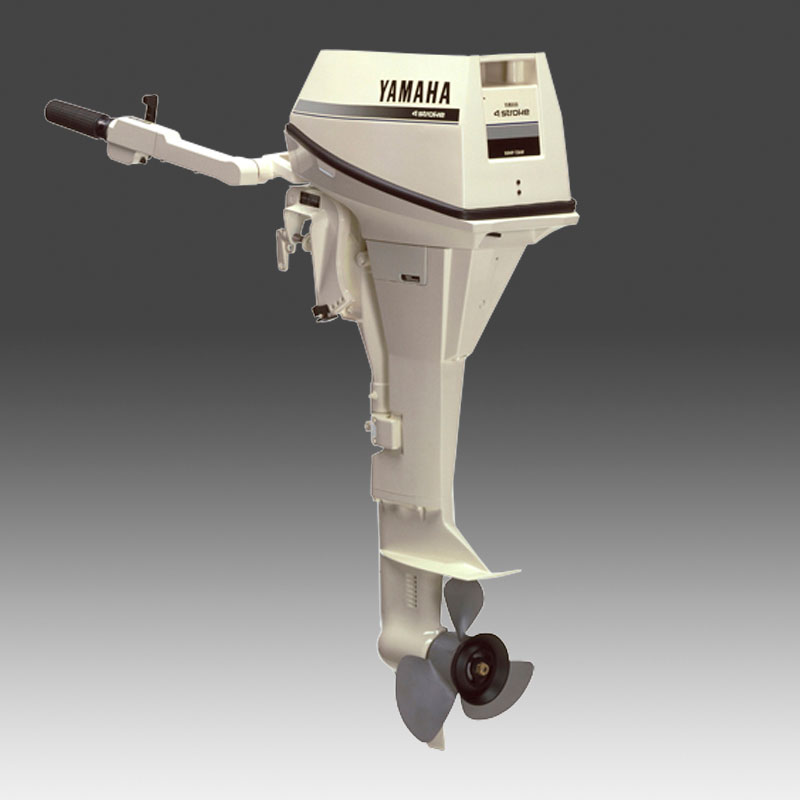 Yamaha's first 4-stroke outboard motor had 9.9 hp.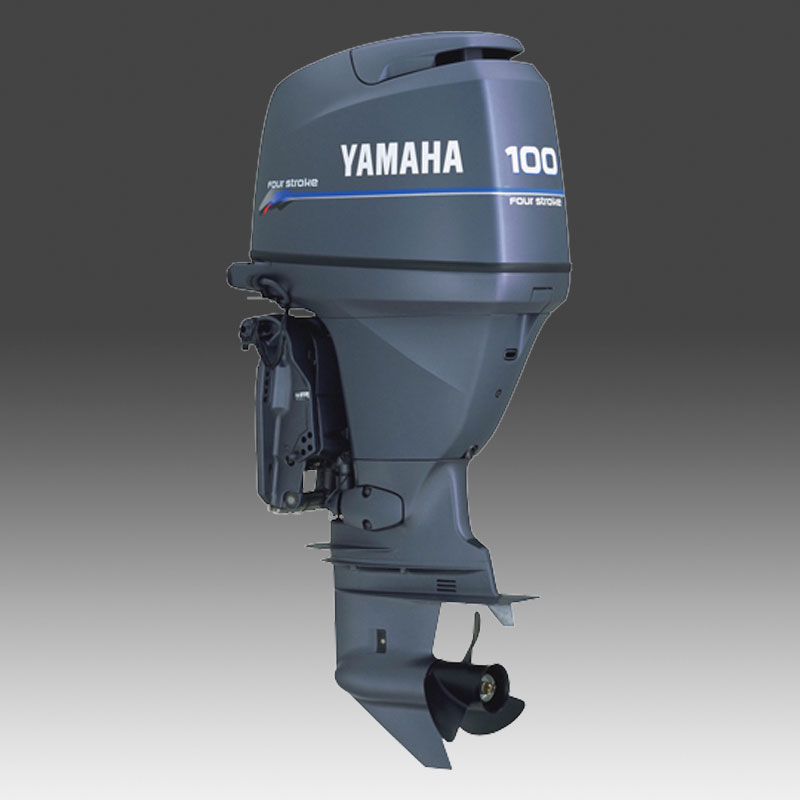 As the world's first outboard with an in-line 4-cylinder, 16-valve DOHC engine, the F100A featured the highest power in its class in addition to low emissions and excellent fuel efficiency.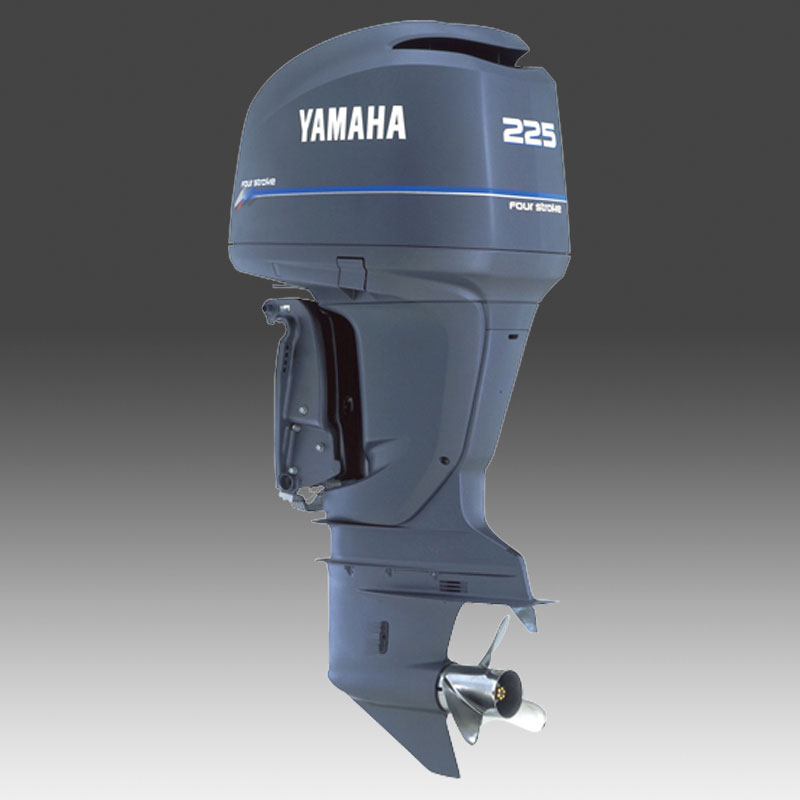 Features like its Yamaha-exclusive intake/exhaust system layout allowed the 225 hp 4-stroke F225A to achieve compactness on par with big-horsepower 2-strokes.
Yamaha Outboard Stories