AUTO COLOR AWARDS
Introducing products that have won AUTO COLOR AWARDS.
Color Strategy
Yamaha's CMFG Design Strategy

Special Award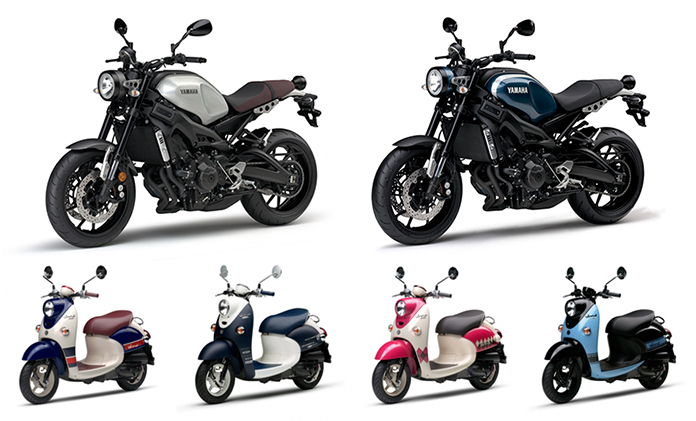 This design strategy was applied to the XSR900 and the Vino Deluxe models. In addition to the basic design requirements of "Color", "Materials," and "Finish," (CMF) "Graphics" are also included because they are an important part of designing motorcycles, creating an all-inclusive "CMFG" management approach to the vehicle's design.
Color Strategy
RB Series Color Strategy

Special Award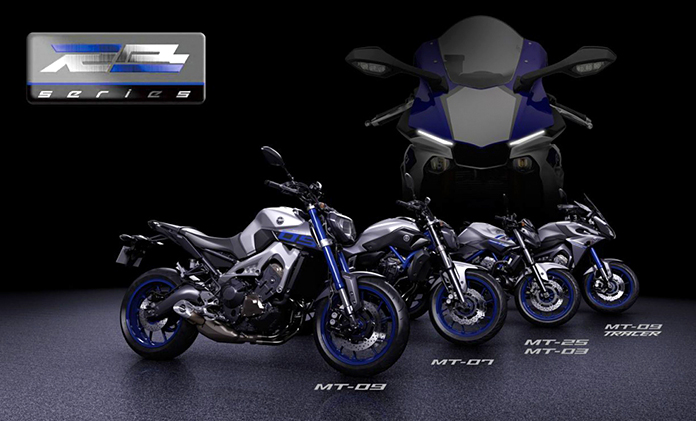 The applicable models are the MT-25, MT-07, MT-09, and MT-09 Tracer. Yamaha sports bikes have a racing background. The distinct blue and technologies that our racing efforts helped create have been developed and offered globally with a new approach as the RB (Race Blu) color strategy unique to the MT Series of sport bikes. Passion, intelligence, history, and a slew of emotions have been entrusted to the RB color, conveying the Yamaha brand to riders around the world.