Yamaha Motor to Establish Regional HQ in Thailand to Oversee Robotics Business Expansion in SE Asia —Will strengthen robotics services and marketing throughout region—
March 13, 2020
IWATA, March 13, 2020 - Yamaha Motor Co., Ltd. (Tokyo: 7272) announced today it will open a new regional headquarters in Thailand's Nava Nakorn Industrial Zone in March, 2020 to help grow the company's robotics business in Southeast Asia. A showroom also will be created to exhibit and demonstrate a wide variety of products and solutions. The headquarters and showroom will be located on the premises of the Thai office of Yamaha Motor Robotics Holdings Co., Ltd. (YMRH), a Yamaha Motor group company that has been manufacturing and selling semiconductor manufacturing equipment.

The headquarters will oversee the installation of YMRH's semiconductor-manufacturing equipment and Yamaha Motor's mainstay surface-mounter and industrial robots. In addition, it will establish an organizational framework to rapidly deliver advanced total solutions, including for semiconductor post-processing, under Yamaha Motor's "1 STOP SMART SOLUTION" concept.

The showroom will be a multipurpose facility. In addition to helping potential customers to quickly and accurately grasp robotics solutions, it also will provide hands-on training for new and existing users as well as sales and service personnel of local distributors.

Southeast Asia is generating solid demand for manufacturing equipment in the fields of automobiles and automotive components, mobile phones and other consumer goods, industrial equipment and semiconductors. Yamaha Motor and its subsidiary YMRH now look forward to providing advanced robotics systems that enable companies in these and other fields to strengthen their manufacturing efficiency and competitiveness.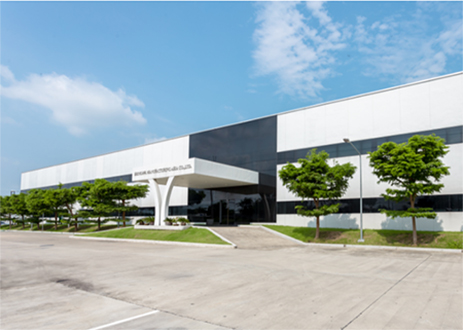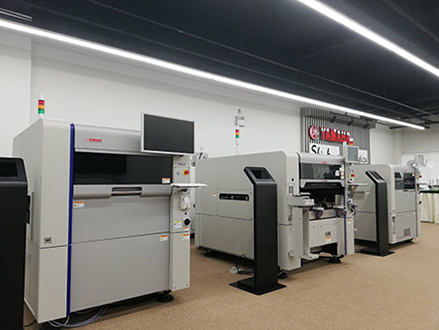 Office in Thailand (left) and showroom (right)