Yamaha Motor Holds Evaluation Trial of Industrial-Use Unmanned Helicopters in Kenya
September 17, 2019
IWATA, September 17, 2019 —Yamaha Motor Co., Ltd. (Tokyo:7272) announced today that it will begin an evaluation trial in cooperation with Kenyan industrial drone service company Astral Aerial Solutions from December 2019 aimed at strengthening its African business and making a contribution to Africa through its industrial-use unmanned helicopters.

This trial is based on the agreement regarding the launch of a range of air service operations using unmanned aerial vehicles concluded between Yamaha Motor and Astral Aerial Solutions at the Seventh Tokyo International Conference on African Development (TICAD7) held in August.

Aiming to begin pilot operations in Kenya in 2020 and to roll out business to other regions of Africa in the future, the two companies are formulating business plans and discussing collaborative structures in the fields of 1) agricultural chemical spraying of cultivated rice paddies and orchards, 2) collecting information about the affected areas immediately after disasters, and 3) transporting relief supplies.

To date, Yamaha Motor has continuously provided valuable aerial-based solutions utilizing unmanned helicopters such as 1) its agricultural chemical sprayer business (principally for rice paddies) - in which it has over 30 years' experience, 2) observation of disaster sites such as volcanic eruptions and landslides, 3) aerial observation of forest growth progress, and 4) transport of maintenance materials for electricity transmission towers in mountainous areas.

Through the development and application of drone and robotics technology, Yamaha Motor will continue to provide value in the form of productivity improvements, labor saving, and automation, while also helping to address social issues in the unique style of Yamaha.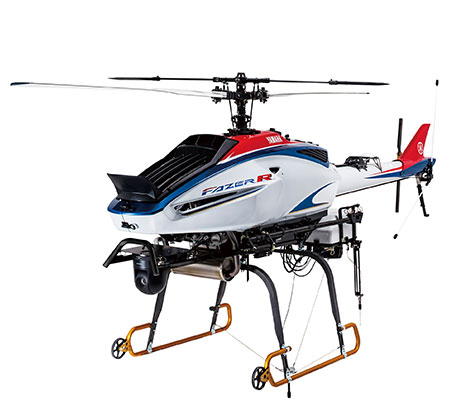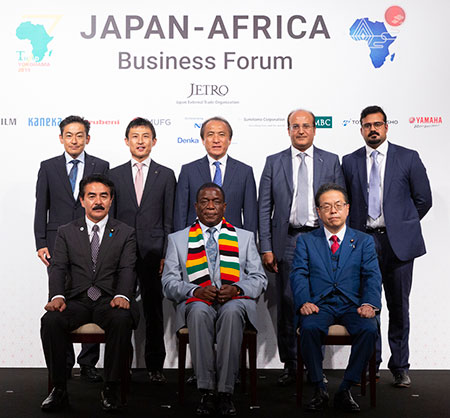 Joint evaluation trial overview
Location
:
Outskirts of Nairobi, Kenya
Period
:
December 2019
Aircraft
:
FAZER R G2
Content
:
1. Simulated agricultural chemical spraying
2. Remote surveillance using on-board cameras
3. Transport of approximately 30kg loads
Overview of Astral Aerial Solutions
A group company of major Kenyan air freight operator Astral Aviation, which has a track record such as working with the United Nations WFP (World Food Programme) and handling logistics for Japanese companies, Astral Aerial Solutions was established to deliver drone-based services for agriculture, logistics, aerial photography, and surveillance.
Established
:
November 2016
CEO
:
Mr. Sanjeev Gadhia
Number of Employees
:
5
Headquarters
:
Nairobi, Kenya
Business operations
:
Services using drones such as agriculture, logistics,
aerial photography, and surveillance.
Official website
:
http://astral-aerial.com/