Yamaha Motor Makes Strategic Investment in Grab and Enters into Strategic Partnership in Motorcycle Ride-Hailing Service
December 13, 2018
Iwata, JAPAN and SINGAPORE, December 13, 2018 — Yamaha Motor Co., Ltd. ("Yamaha Motor") and Grab Holding Inc. ("Grab"), Southeast Asia's leading online-to-offline (O2O) platform, announced today that they have agreed to form a strategic partnership to collaborate in motorcycle ride-hailing service within the Southeast Asian region with a focus on Indonesia. As part of the partnership agreement, Yamaha Motor will invest US$150 million into Grab.

 Through this partnership, Yamaha Motor and Grab aim to develop next-generation mobility services by implementing solutions and innovations which 1) leverage Yamaha Motor's technology and knowhow in motorcycle safety to enable safe and confident riding amongst Grab's biker-partners in response to motorcycle ride-hailing service demand with the aim of increasing user satisfaction and 2) lower the barriers to motorcycle purchasing for those engaged in (or considering to engage in) motorcycle ride-hailing.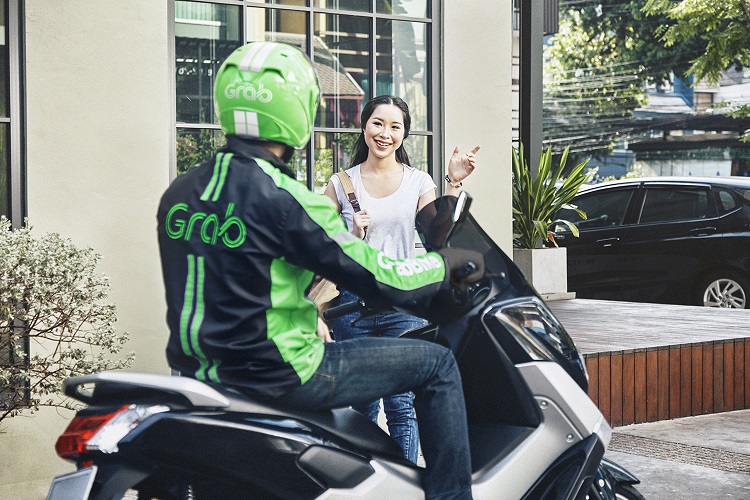 As part of the 2030 Long-Term Vision which Yamaha Motor announced on December 11, and under the banner of "ART for Human Possibilities," this partnership leverages robotics technology (Advancing Robotics), addresses social issues through initiatives in the unique style of Yamaha (Rethinking Solution), and promotes innovations in mobility (Transforming Mobility). In doing so, it aims to expand the field of human potential and create a better society and lifestyles.
  Yamaha Motor also aims to leverage Grab's customer base in Southeast Asia and knowledge of the motorcycle ride-hailing business for future product development.

Grab is one of the most frequently used mobile O2O platforms in Southeast Asia, providing everyday services that matter most to consumers. Today, the Grab app has been downloaded onto over 125 million mobile devices, giving users access to over 8 million drivers, merchants and agents. Grab has the region's largest land transportation fleet and has completed over 2.5 billion rides since its founding in 2012. Grab offers the widest range of on-demand transport services in the region, in addition to food and package delivery services, across 235 cities in eight countries.
Executive Officer Takuya Kinoshita, Chief General Manager of Motorcycle Business Operations, Yamaha Motor Co., Ltd. said:
"We anticipate significant advancements through this collaboration with Grab via strategic partnership. As well as increasing user and driver safety and confidence through incorporation of Yamaha Motor technology in new user-participation type transport systems, we also anticipate further increases in the value of motorcycles in future mobility systems, and the creation of new mobility solutions."


Grab Ming Maa, President of Grab said:
"We are thrilled to partner with Yamaha to develop and provide industry-leading safety mobility services to our motorcycle driver-partners in Indonesia. The safety of our driver-partners and passengers is of paramount importance to us and we will continue to work with our partners to roll out innovative solutions and initiatives that make Grab the safest and most reliable ride-hailing platform in Southeast Asia."


About Yamaha Motor
Beginning with its foundation in motorcycle business, Yamaha Motor has leveraged its core competencies of small-engine technology, vehicle body/hull technology, and control technology to span a diverse range of businesses such as the marine business (boats, outboard motors, etc.), power products business (snowmobiles, generators, etc.), industrial robots, electrical power assisted bicycles, and automobile engines. The Yamaha Motor Group includes 140 companies across 30 countries and regions worldwide, which work through product development, manufacturing, and sales, to realize our Corporate Mission of being a "Kando* Creating Company."
*Kando is a Japanese word for the simultaneous feelings of deep satisfaction and intense excitement that we experience when we encounter something of exceptional value.
About Grab
Grab is one of the most frequently used O2O mobile platforms in Southeast Asia, providing the everyday services that matter most to consumers. Commute, eat, deliver shopping – and pay with one e-wallet. Grab believes that every Southeast Asian should benefit from the digital economy, and the company provides access to safe and affordable transport, food and package delivery, mobile payments and financial services. Grab currently offers services in Singapore, Indonesia, the Philippines, Malaysia, Thailand, Vietnam, Myanmar and Cambodia. For more information, please visit www.grab.com.