Yamaha Motor Launches 2019 YZF-R3 and YZF-R25, Global Models with Further Refined Style and Performance
October 15, 2018
IWATA, October 15, 2018—Yamaha Motor Co., Ltd. announced today that it will launch the 2019 models of the YZF-R25 in Indonesia in October 2018 and the YZF-R3 in the U.S.A. in December 2018. These two road sports motorcycles are popular with riders around the world, and the 2019 models feature further refined style and performance.Versions of both models equipped with ABS will be launched in the respective countries at the same time.

Launch of the YZF-R3 ABS, YZF-R25, and the YZF-R25 ABS in Japan is planned from next spring.
The 2019 models have increased presence through the revamped styling which further emphasizes their relationship with the Yamaha flagship model, the YZF-R1. In addition, the incorporation of new features enhances riding performance.
Main features include 1) a new exterior for improved aerodynamics, 2) inverted front suspension contributing to a solid sense of contact with the ground when turning, and 3) fully-digital instrumentation offering high visibility.

Since its launch in 2014, the YZF-R25 has been popular with users for its racing image and performance. It has been a leading model for Yamaha's sports image in Indonesia in particular, and has become an aspirational model, especially among young customers.
The YZF-R3 and YZF-R25 are manufactured by group company PT. Yamaha Indonesia Motor Manufacturing) (YIMM).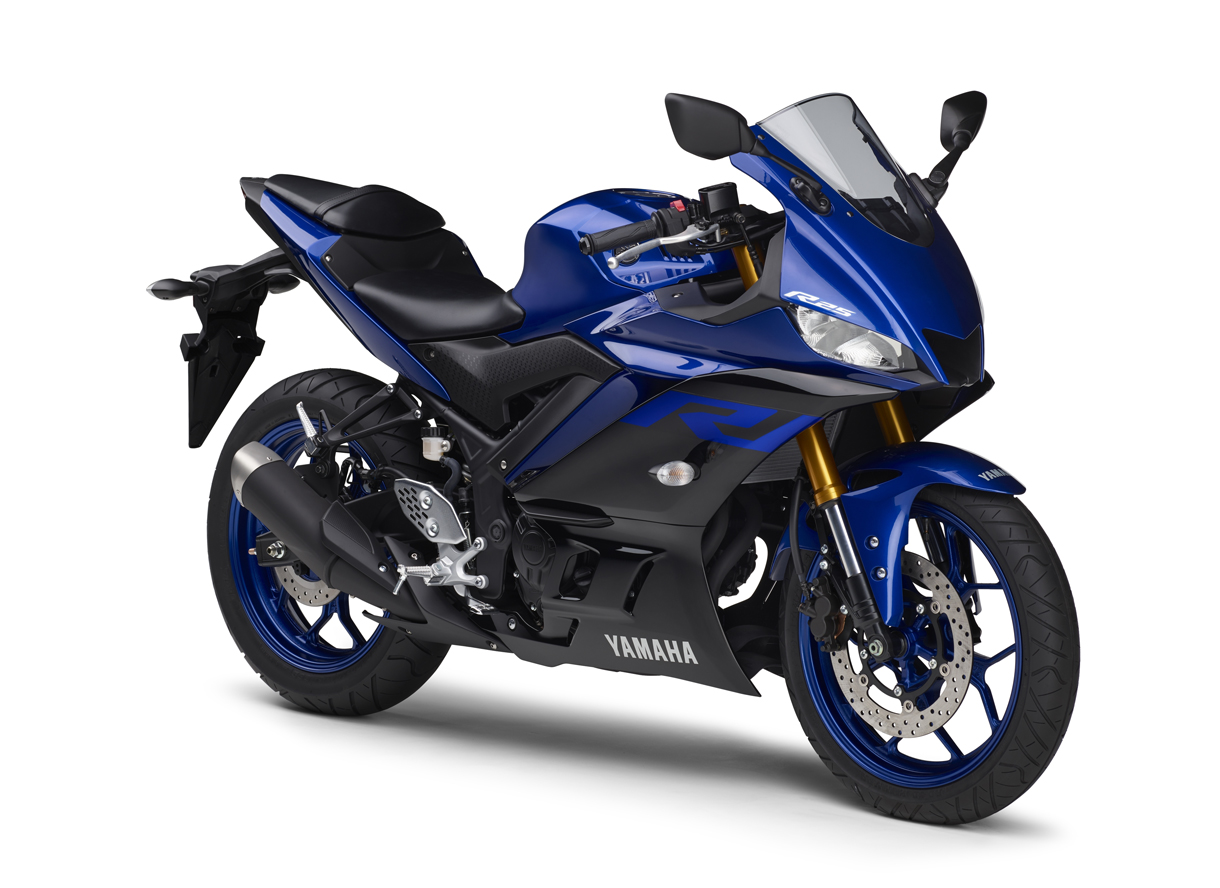 Model
Launch Date
Recommended Retail Price
Target Sales
YZF-R25
October 2018
58,600,000 rupiah


(Jakarta dealership retail price)

5,000 units


(one year from release, in Indonesia)

YZF-R25 ABS
November 2018
64,600,000 rupiah


(Jakarta dealership retail price)

YZF-R3
December 2018
$4,999
4,500 units
(one year from release,in the U.S.A.)
YZF-R3 ABS
$5,299