Yamaha Motor Captures Sixth Straight India Design Marks With Cygnus Ray ZR Scooter and YZF-R3 Sports Model
May 26, 2017
IWATA, May 26, 2017—Yamaha Motor Co., Ltd. (Tokyo: 7272) announced today that the Cygnus Ray ZR scooter and the YZF-R3 sports model - sold for the young male demographic by Yamaha Motor's India subsidiary, India Yamaha Motor Private Limited (IYM) - have been awarded the India Design Mark (I Mark)* sponsored by The India Design Council. These honors mark the sixth year in a row - every year since the inaugural awards in 2012 - that a Yamaha Motor product has received the I Mark.

While also paying attention to practicality and comfort, the Cygnus Ray ZR's design balances the deeply-sculpted and powerful front mask, effortlessly-layered straight lines, and tail surround accentuated with a sense of speed to create styling that satisfies the needs of the highly trend-sensitive young rider.

In the ASEAN and Asian markets where mainstream riding lies in the 100-125cc range, in recent years, the YZF-R3 is a high-end model designed for those who love the road racing scene. In addition, the body design inherited from the flagship supersport YZF-R1 has been highly popular.

The India Design Council is affiliated with the Indian Ministry of Commerce and Industry, and has established the India Design Mark design award (corresponding to the G Mark, Japan's Good Design Award) through a partnership agreement with the Japan Institute of Design Promotion. The inaugural round of applications and assessments was held in 2012.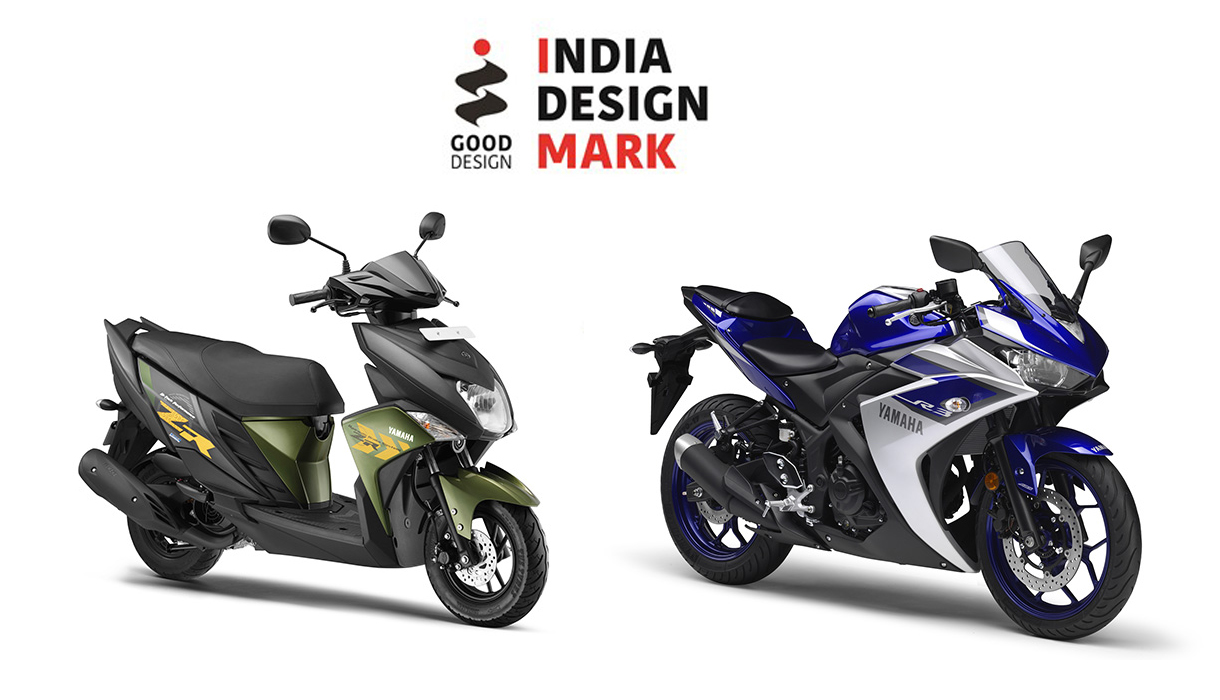 Comment from Yasuhiro Kinoshita of the Design Planning Group, Product Design Division
The Cygnus Ray ZR is aimed at customers who want a bold design at the cutting edge of trends and who lead a typically masculine lifestyle, while the YZF-R3 is aimed at riders who love the R-DNA with the Yamaha supersport YZF-R1 as its flagship. Our team worked closely together in the development of both models. Our aim is that customers will experience a new Kando* by choosing one of these models as their "true partner." We hope to continue sending striking designs to the world.
*Kando is a Japanese word for the simultaneous feelings of deep satisfaction and intense excitement that we experience when we encounter something of exceptional value.
Yamaha Motor Design Award Website
https://global.yamaha-motor.com/about/design/awards/