Yamaha Motor Celebrates "Yamaha Motor Innovation Center"- Connecting to innovation in monozukuri, shapes and ideas for new dimensions
February 22, 2017
IWATA, February 22, 2017— Yamaha Motor Co., Ltd. (Tokyo:7272) conducted an inauguration ceremony today for the Yamaha Motor Innovation Center (originally known as the New Design Building), which will become the focal point for cutting-edge design initiatives that drive product design development and new innovation.

The facility, which was completed in December 2016, has five floors, an architectural floor area of 8,634 square meters, and adopts an open space layout to promote open innovation. In terms of development, the provision for infrastructure and software, enables realistic design using full scale models and virtual design utilizing digital formats. Specifically, the facility hosts the latest design environment including digital equipment that enables virtual design, an outdoor presentation space where design evaluations can be performed under natural light, and an interior presentation room with two turntables as well as 'clay rooms' (designing with clay) arranged to accommodate various design creations.

The establishment of this facility is symbolic of the Company's intention to continue creating products that have valued design since it was founded in 1955. Moving forward, we will continue to make the connection to new dimension concepts, shapes and monozukuri innovation, with a space filled with excitement where both designers and engineers alike can foster creative ideas.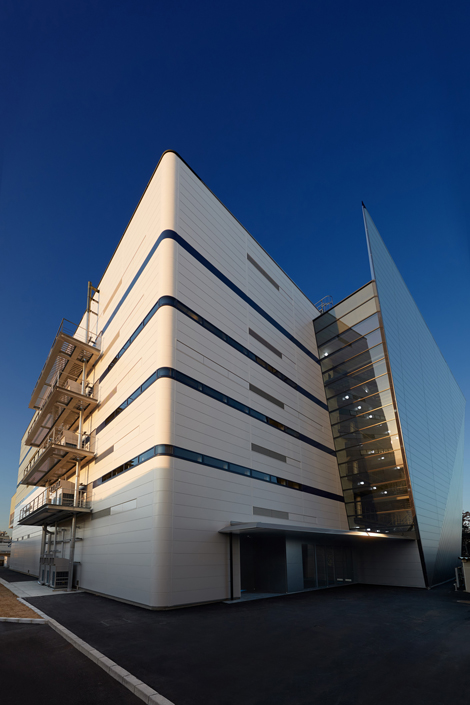 Related Information
With the aim of strengthening the organization's overall design functionality, Yamaha Motor newly created the Design Center in 2012. This was an initiative with the intent of improving the Company's corporate value through design. Based on the design management of products worldwide, we are engaged in various design activities including the announcement of the design concept model "GEN" series, which is a part of an advance design development and joint design project with the Yamaha Corporation.
Yamaha Motor Design Website