Yamaha Motor Receives Global 'iF Design Award' for Third Consecutive Year — "Rev Translator" First Time Recipient in Communication Category —
February 5, 2016
IWATA, February 5, 2016—Yamaha Motor Co., Ltd. (Tokyo: 7272) announced today that their flagship supersport model YZF-R1, and the smartphone application "Rev Translator", which deciphers engine sound, have received the 'iF design award 2016' – one of the most prestigious design prizes - in the product category and the communication category respectively.
This is the third year running that Yamaha has received this award in the product category, and it is the first time for the communication category.
The new flagship supersport YZF-R1 model was developed allowing riders to experience the technical concepts of a MotoGP YZR-M1 machine, and comes equipped with the potential for a circuit-level top speed.
The design, in addition to projecting the image of a YZR-M1 MotoGP machine, is a new innovation of the "Speed Racer" concept and has built a new strand of R-DNA.
"Rev Translator" is the first smartphone application in the world to translate the sound of an engine.
The translator has six different personalities and offers over 100 million lines of dialogue. Rev Translator will reveal its mood based on the engine sound it hears and its comments can also vary depending on the time of day and the weather.
The 'iF design awards' have been awarded since 1953 by the international design promotion organization Industries Forum Design Hanover (iF), based in Hanover, Germany. Every year, superior designs are selected from industrial products etc. from around the world.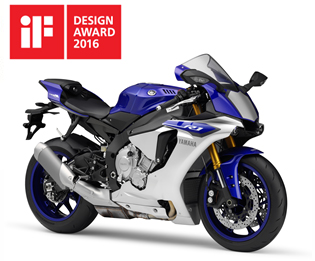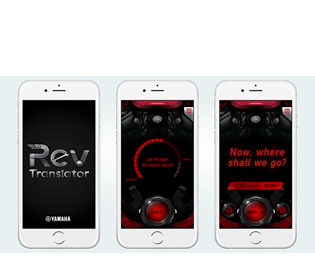 Yamaha Motor Design Award Website
http://global.yamaha-motor.com/yamahastyle/design/awards/