Sports Ride Concept
Introducing design concept model of automobile exhibited at the Tokyo Motor Show 2015,


Yamaha realized enjoyment in various types of mobility.
Now that joy has crystallized into a sports car.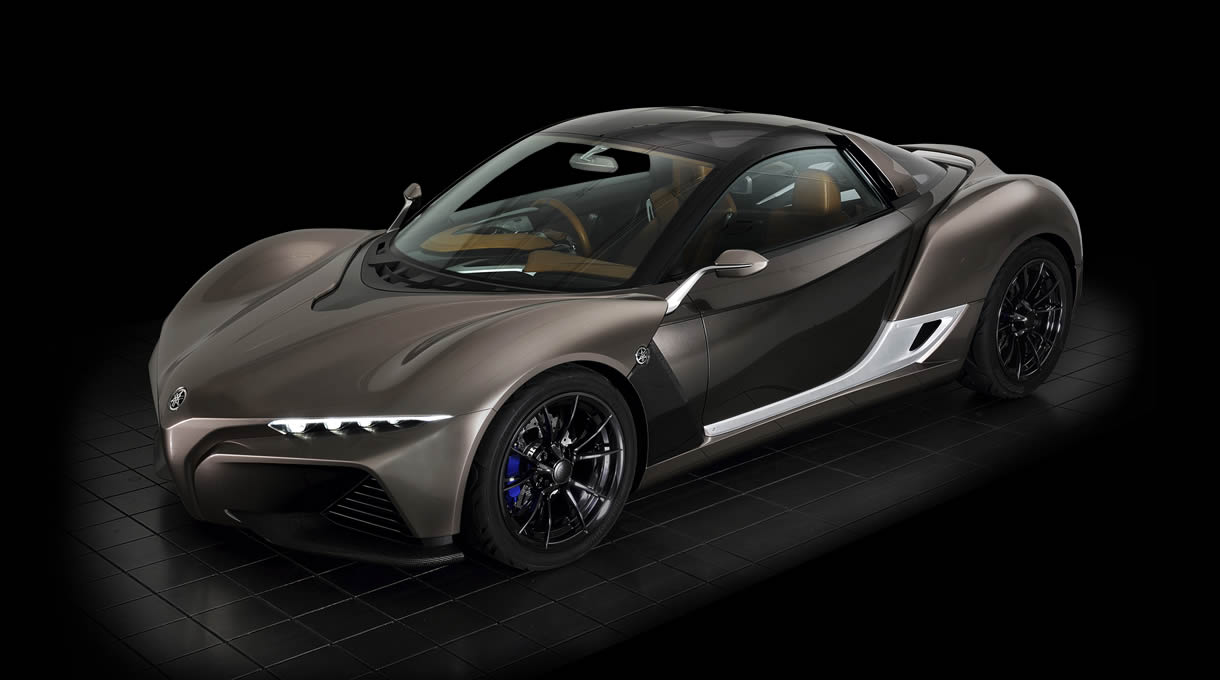 Concept
What if Yamaha built a sports car?
A challenge to reconfirm its identity for a company that has continued to create Kando through many forms of mobility.
Attention to design and free form made possible by the iStream* structure. Each and every detail with a uniqueness of Yamaha. Together creating a sports car with two opposing elements of tradition and innovation.
"Sports Ride Concept"
A design study model of a new sports car, for a mature audience who knows the essence.
*iStream: A process developed by Gordon Murray Design Limited to produce lightweight, high-rigidity vehicle structures rooted in Formula One technology
Elementalism
Elementalism design, where each part is complete on its own, while establishing overall harmony.
It expresses the beauty of "the one and the whole" which shares with Yamaha motorcycles.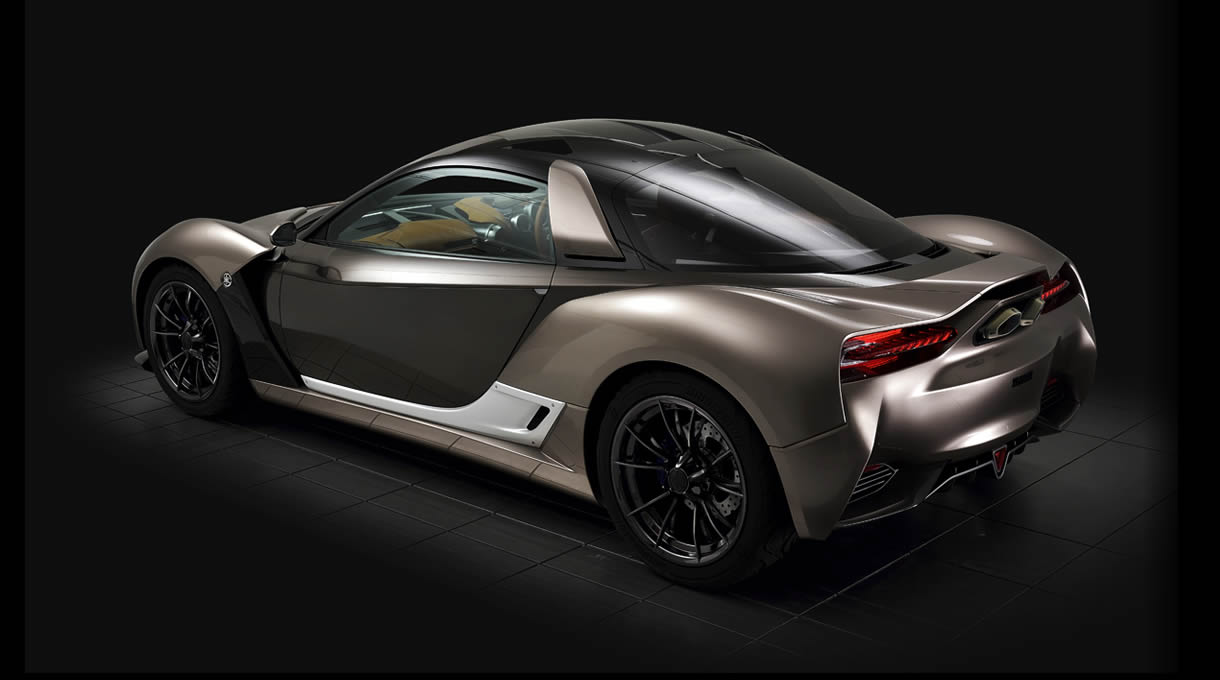 Although it cannot be seen directly, the strength of the frame can be felt through the motif around the cabin.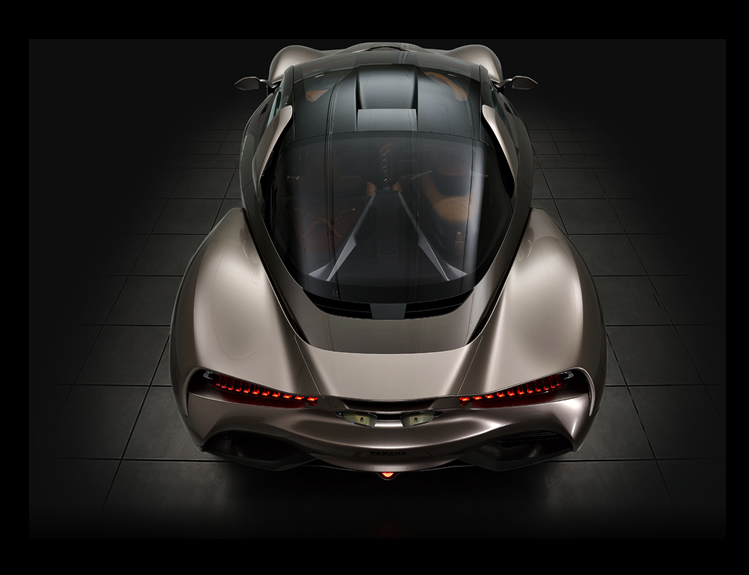 Similar to the tank and cowl of a motorcycle, separate cabin and front / rear cowls create a silhouette with a sense of unity.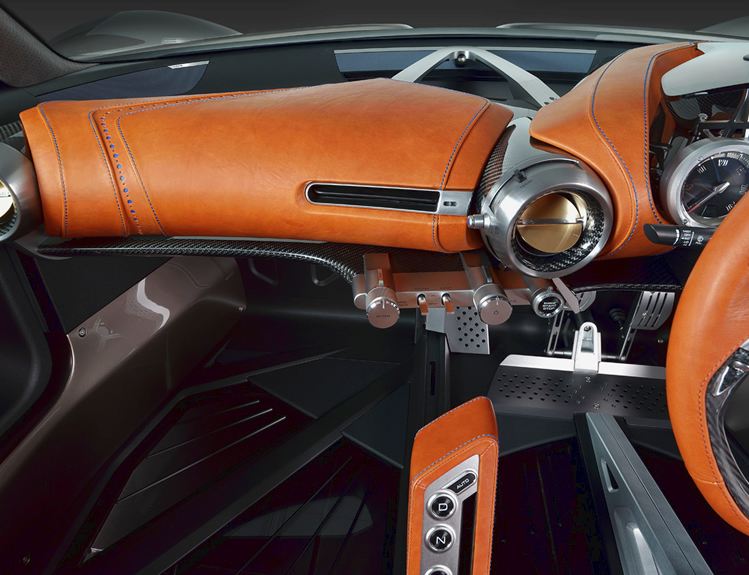 Individual functional parts are mounted in the lightweight and high-rigidity frame, featuring a unique instrument panel structure with leather upholstery where the driver comes to contact.
Live & Ride
A new sensation of driving unlike any other cars.
Designed to express the driver-machine relationship close in feeling to motorcycle riding, by placing the rider, machine and the environment in Yamaha style, achieving an exhilarating driving sensation.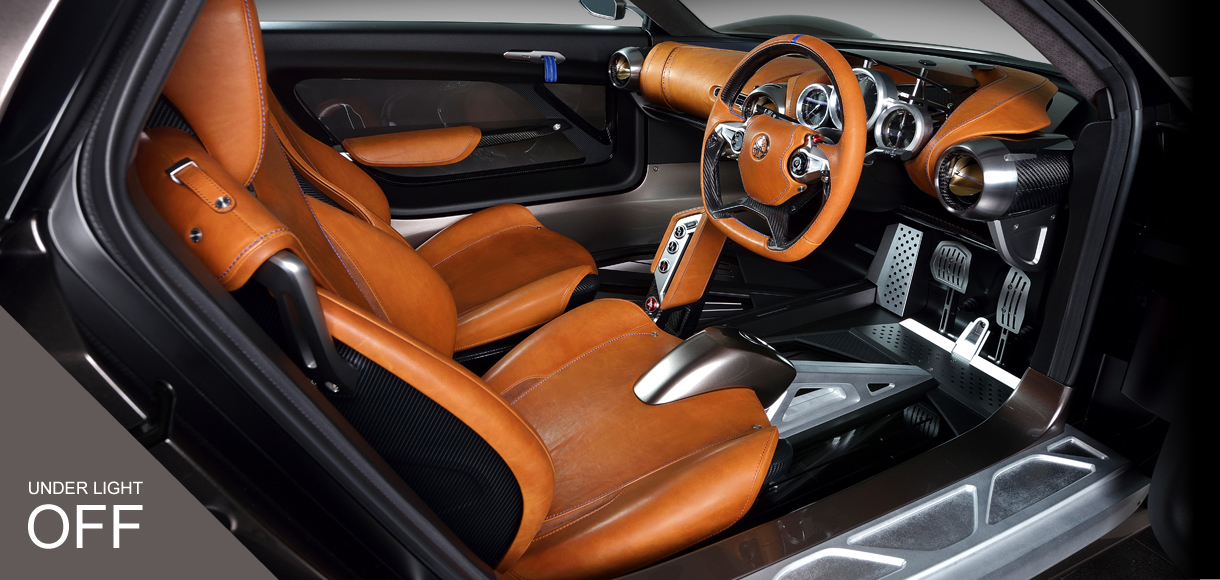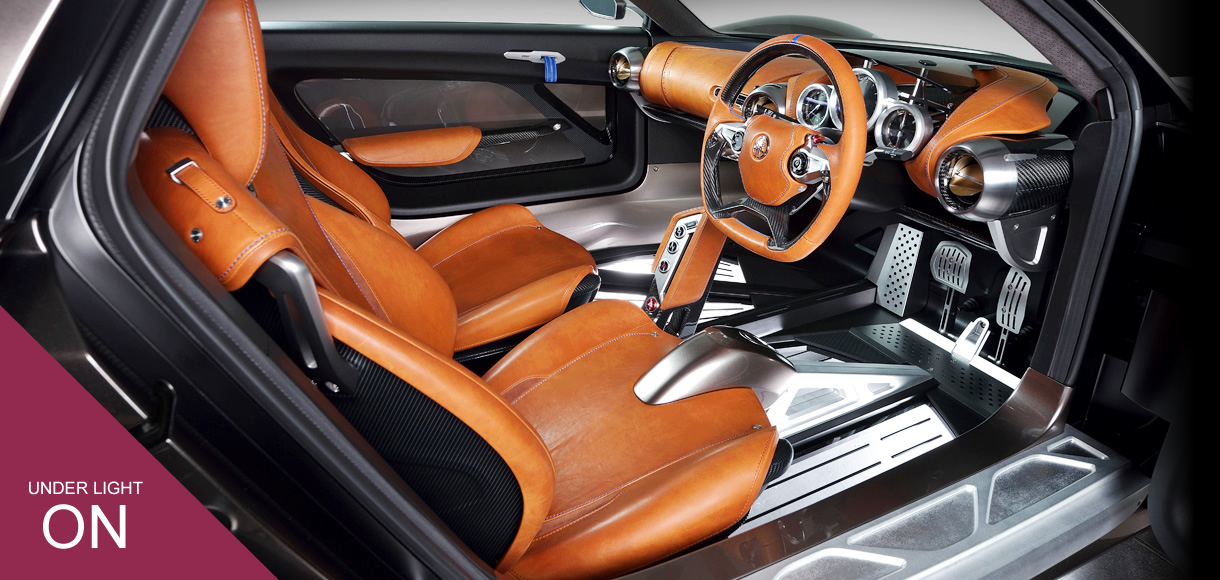 Making use of the freedom of its construction, transparent material is used in the roof, doors, and in the floor, bringing the presence of earth closer as you drive through.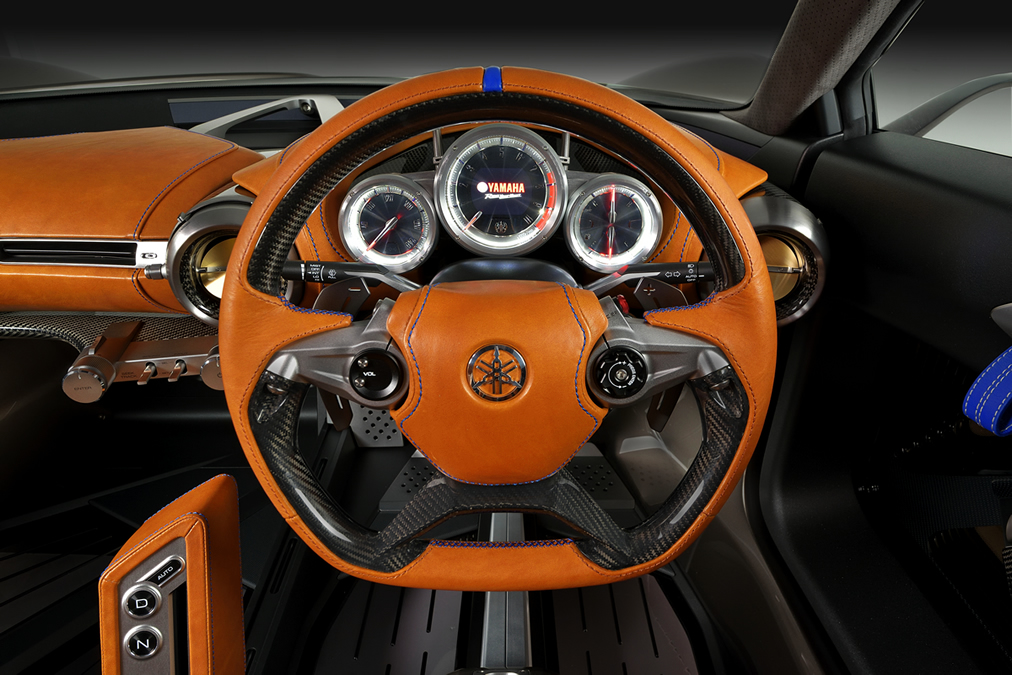 The symmetrical design of the driver's area enables to envision the field of sight of a motorcycle rider on the road.
Essence
The origin of Yamaha craftsmanship lies the insatiable pursuit of the true essence of design.
Attention to materials and processes in every detail are also followed through in this model.
Feel the uniqueness of Yamaha resting in every part of the vehicle.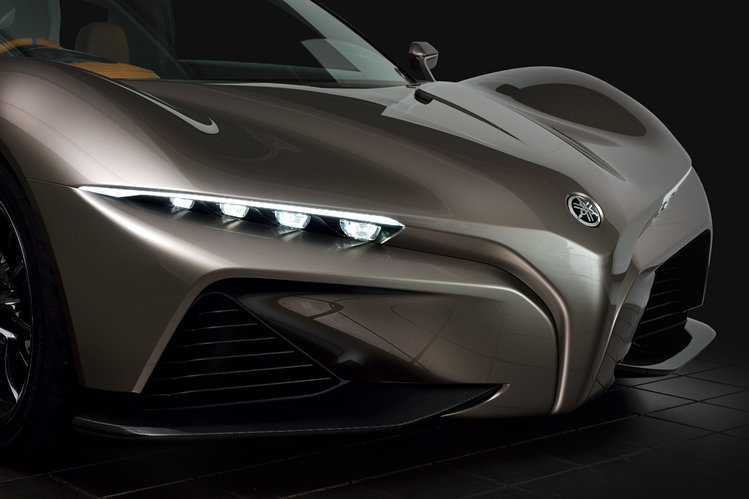 The headlights reminiscent of the YZF-R1 are testament to it inheriting the genes of the Yamaha flagship sports model.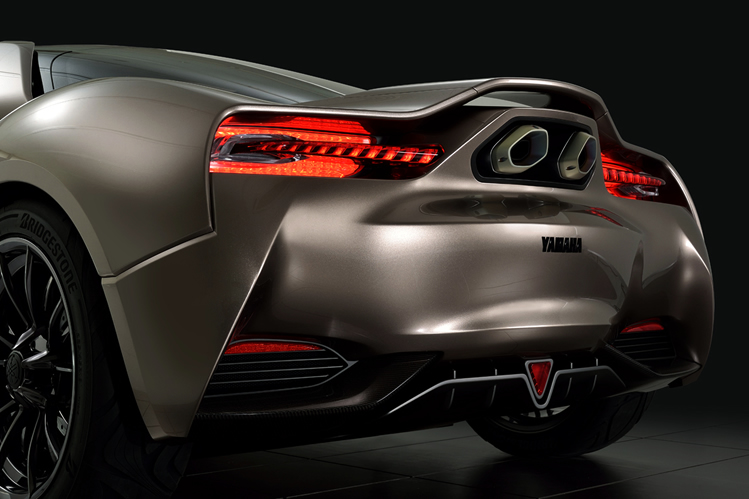 The center-up muffler, similar to the rear-view of a sports bike, is applied with a patent nano-coating technology.
Metal, leather, and carbon; different materials given optimal placement in the high quality, functional interior.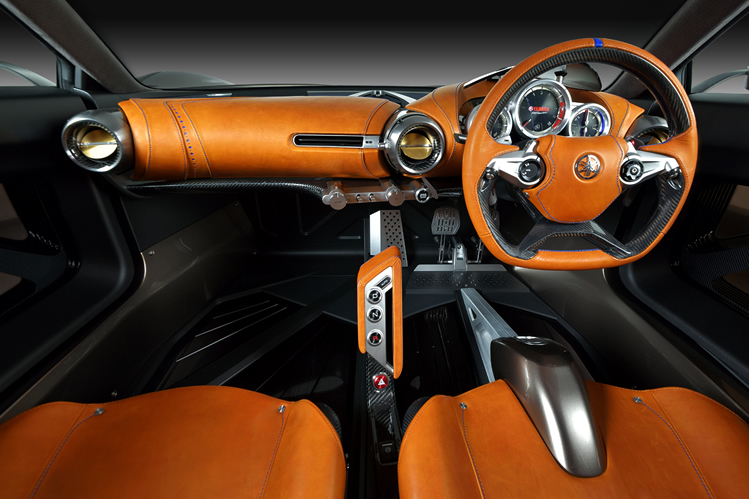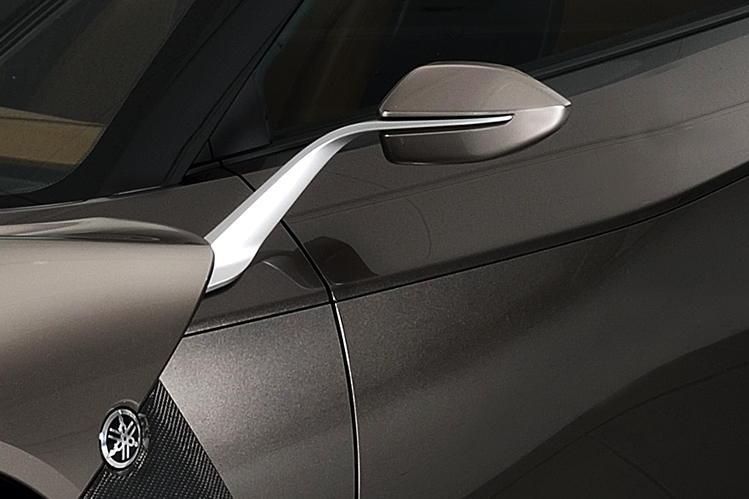 Side-mirrors extend from between the cowl and the cabin.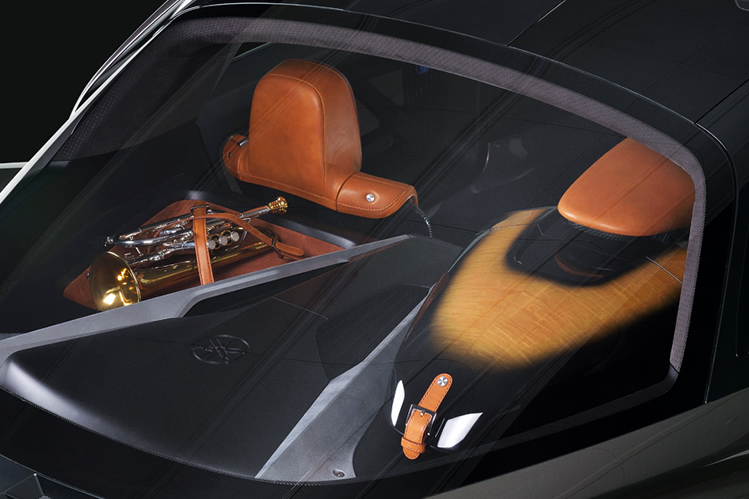 Yamaha Corporation and Yamaha Motor Corporation share the same brand. A speaker built-in top case is made with wood grain techniques inspired from Yamaha musical instruments finished with sunburst paint used for guitars.