Models is shown with optional accessories.
Built for work.
If you're going to do a job, you wnt to do it properly.
And the hard working Yamaha UMX is designed to handle a wide range of tasks, indoor and outside.
Featuring a large rear cargo bed and a spacious front locker, this easy-to-operate utility vehicle is the quick and efficient way to transport equipment or supplies wherever they're needed.
With a choice of a powerful petrol engine or a silent electric motor, this compact workhorse can access just about every location in parks, resorts, airports, factories and more.
Equipped with two separate seats and variable rate suspension,
this comfortable and economical light utility vehicle is built to work harder, 7 days a week.
Features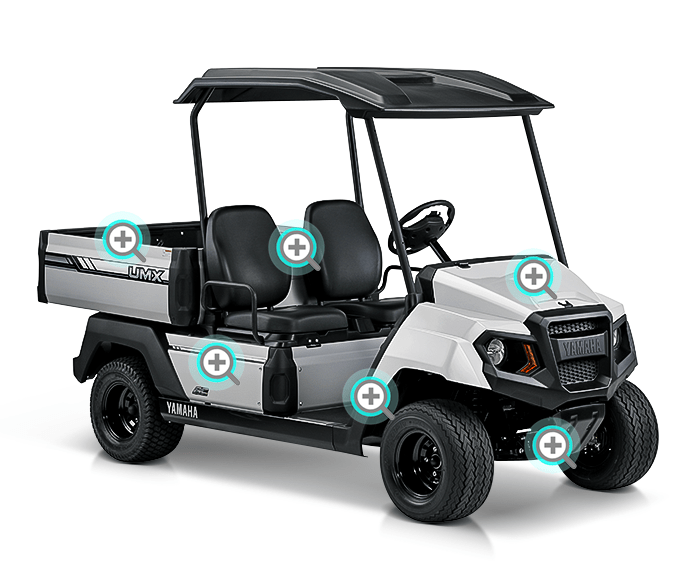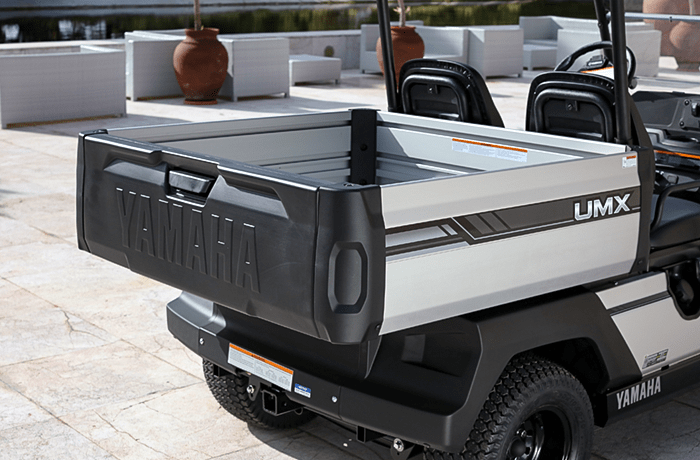 Aluminum Cargo bed with one-touch tailgate
The Yamaha UMX is built for hard work, and its durable alminium cargo bed is designed to carry everything from tools and equipment to supplies or waste products. Equipped with a convenient one-touch tailgate and measuring 104.6cm long X 116.6cm wide X 30.2cm deep, it enables you to get the job done quickly and efficiently.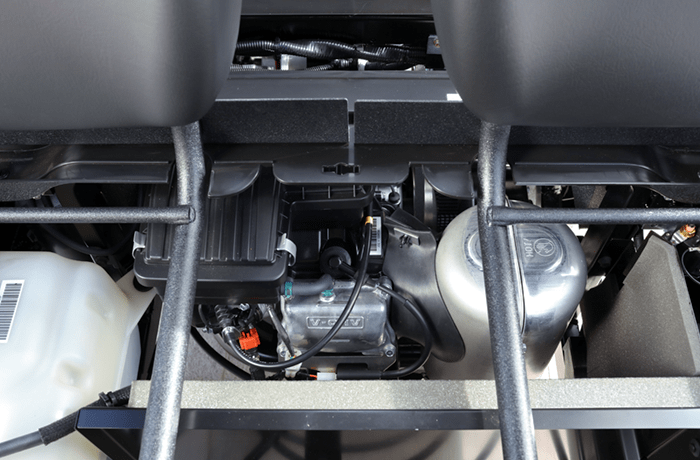 Choice of petrol or electric power
The UMX is available with a rugged and reliable 400cc EFI single cylinder air-cooled engine that gives strong performance together with low running costs and excellent economy. There's also a zero emission 5.0Kw electric motor that's ideal for indoor use and in noise sensitive environments.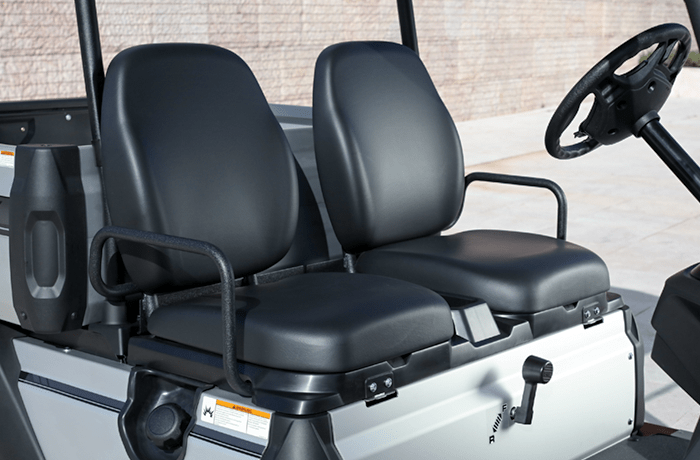 2 separate seats with centre console
The UMX features a 2 seat interior with a centre console that is designed to give the driver and passenger a comfortable ride, on and off ride. The open sides make getting in and out of the UMX quick and easy.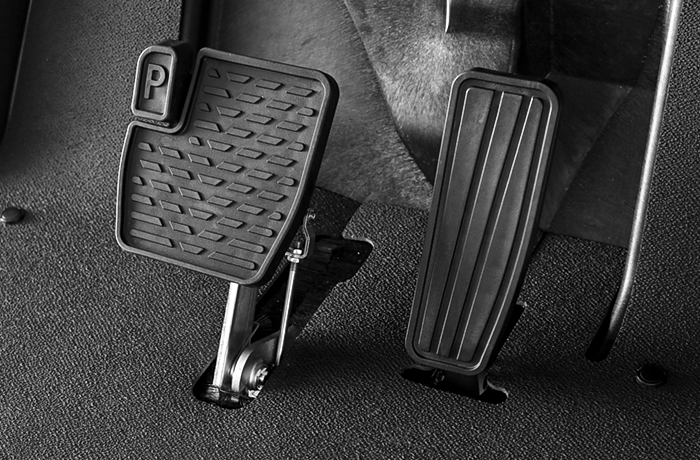 Easy to use and operate
This rugged utility vehicle is designed to enable you and your team to get more out of each and every working day. The fully automatic transmission make the UMX so simple to drive, while the one-touch openings on the front locker and cargo area save time and reduce effort - and there's also an external filler for quick and easy fuelling.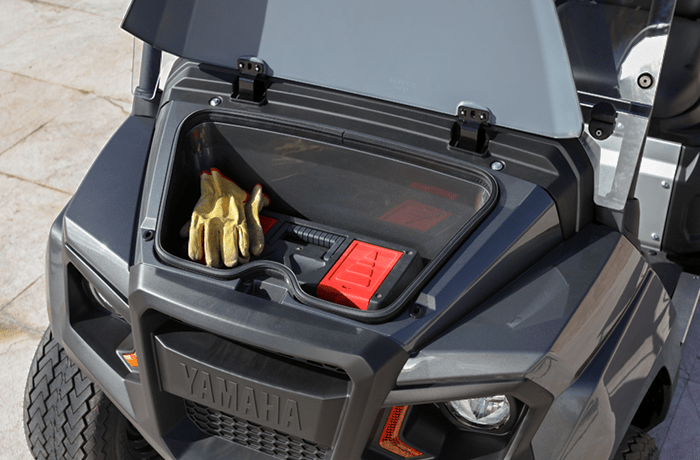 Spacious front storage box
As well as the large rear cargo bed, the UMX is also equipped with a front storage box featuring a hood that is fitted with a convenient one-touch opening mechanism. Being protected from different weather conditions and offering a capacity of 29 litres, it's the ideal space for carrying tools or equipment.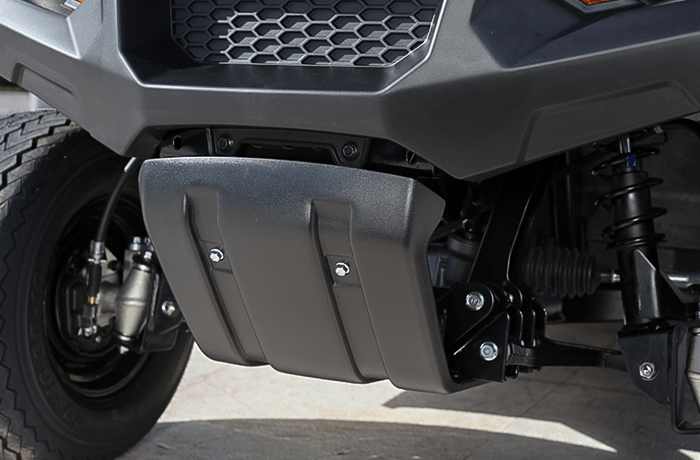 Tough Skid place
When a job needs to be done you want a vehicle that can get there quickly and efficiently, and the UMX is designed to operate on variety of surfaces. Its tough skid plate gives it the ability to traverse non-extreme off road terrain, making it able to work in a diverse range of man-made and natural environments.