Products
Introducing Yamaha golf cars in various scenarios as part of people's lives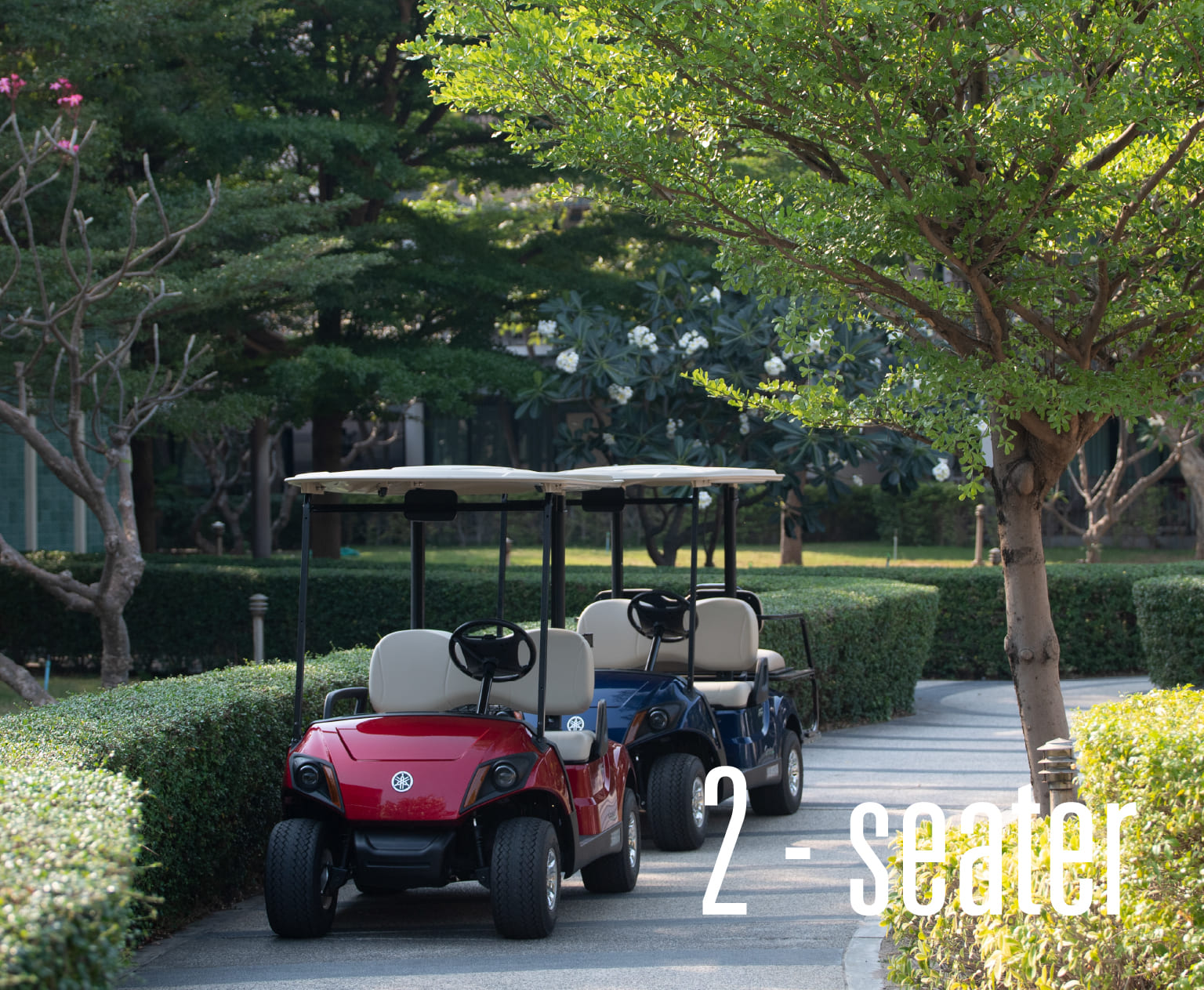 Comfortable Space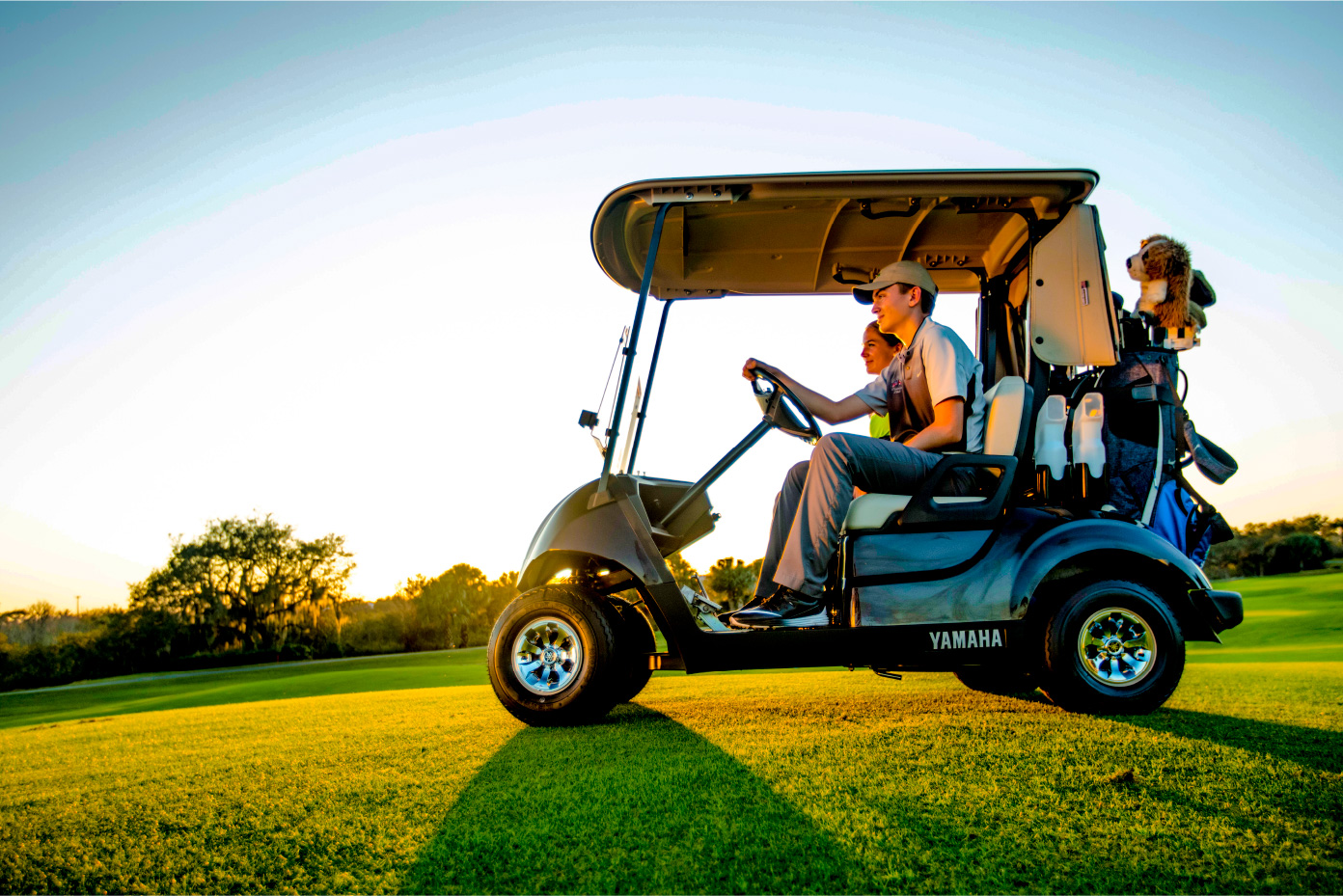 Shot & RestThe time spent in the cart provides small breaks for players. The cockpit is ergonomically designed.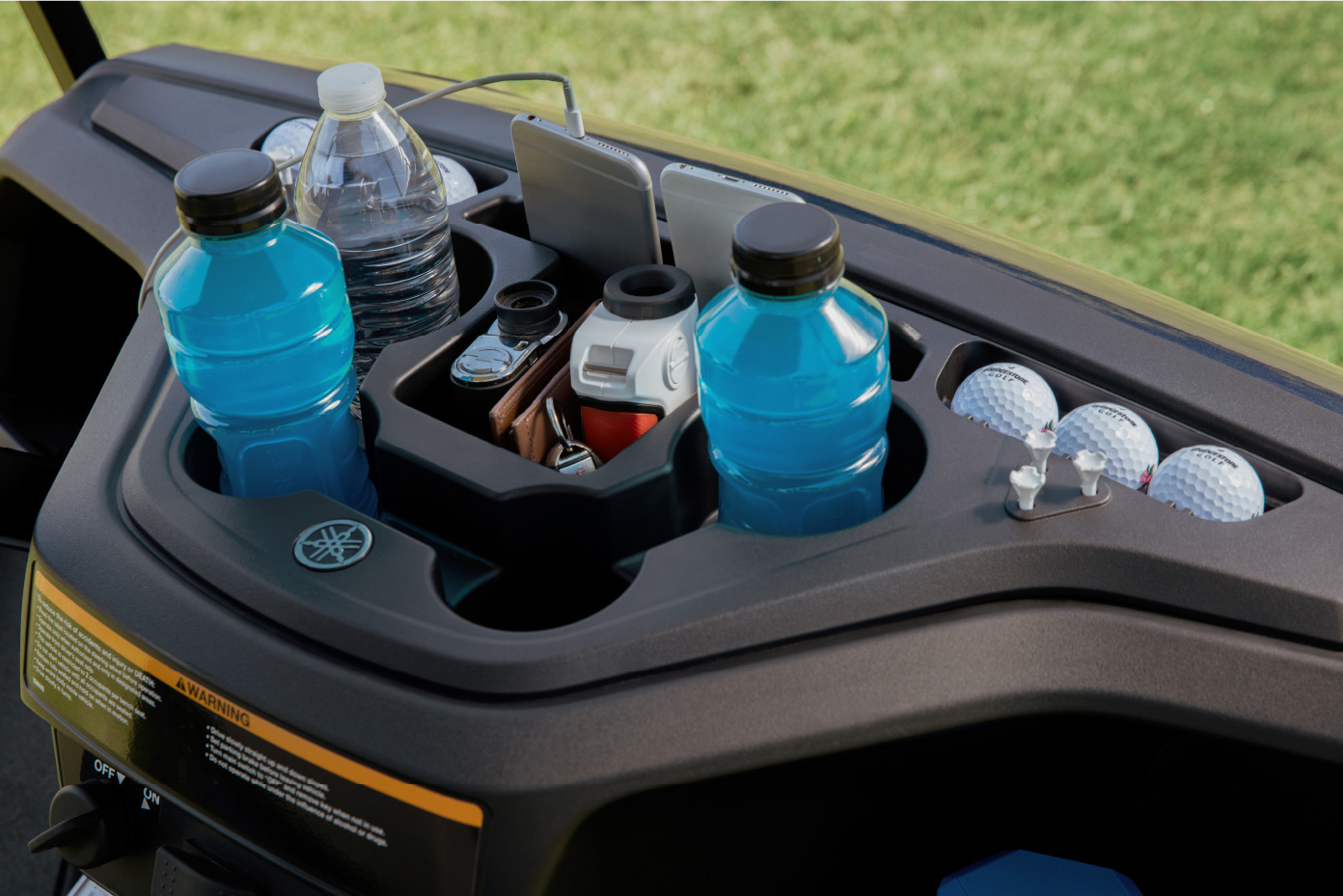 Drink & SnacksA considered design that allows two players to store what they need and both are easily accessible
Necessary and sufficient performance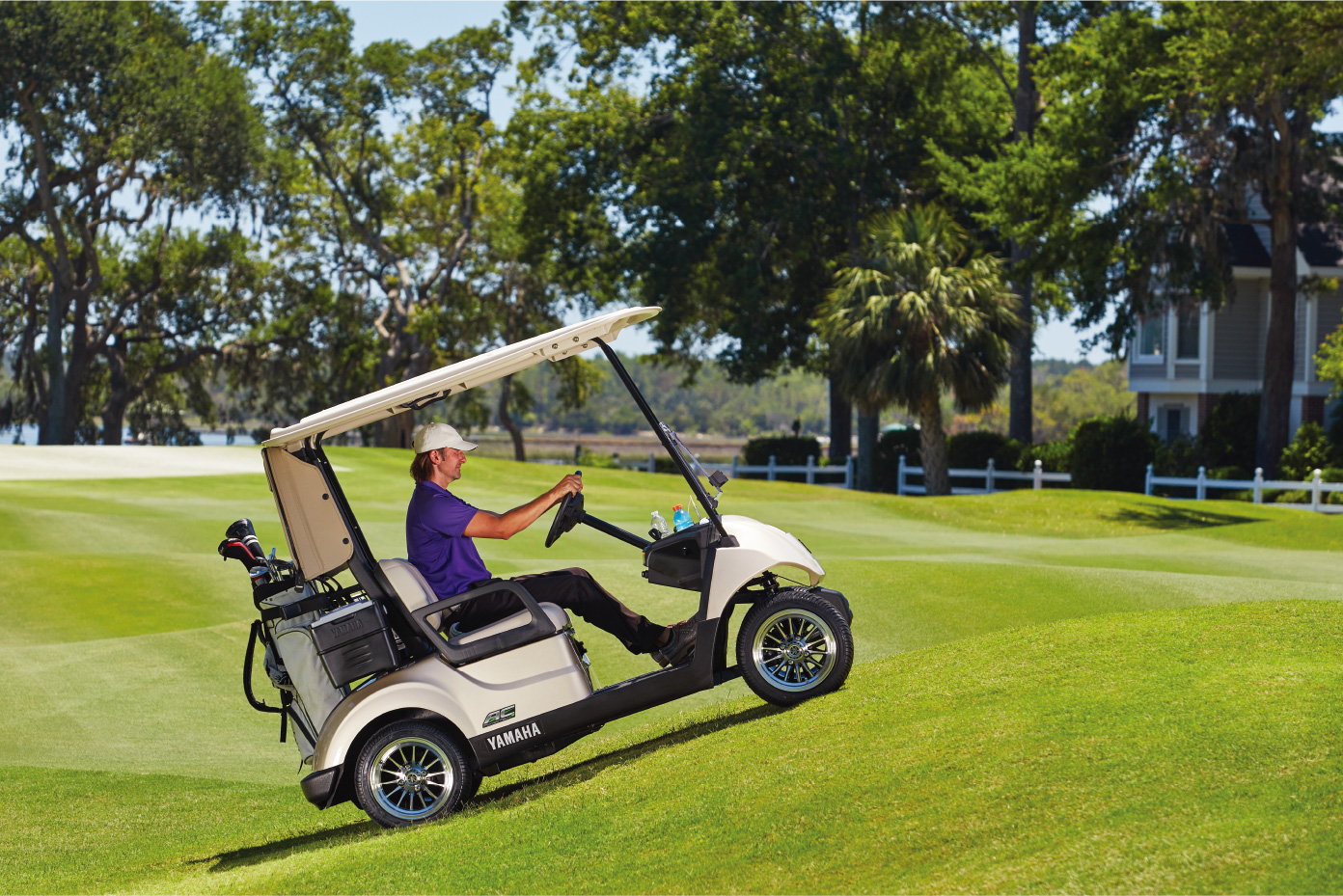 Efficient Electric or Quiet Petrol? As the playing style varies between each player, the powertrain required depends on the golf course. You can choose the best model to suit you from our extensive product line up.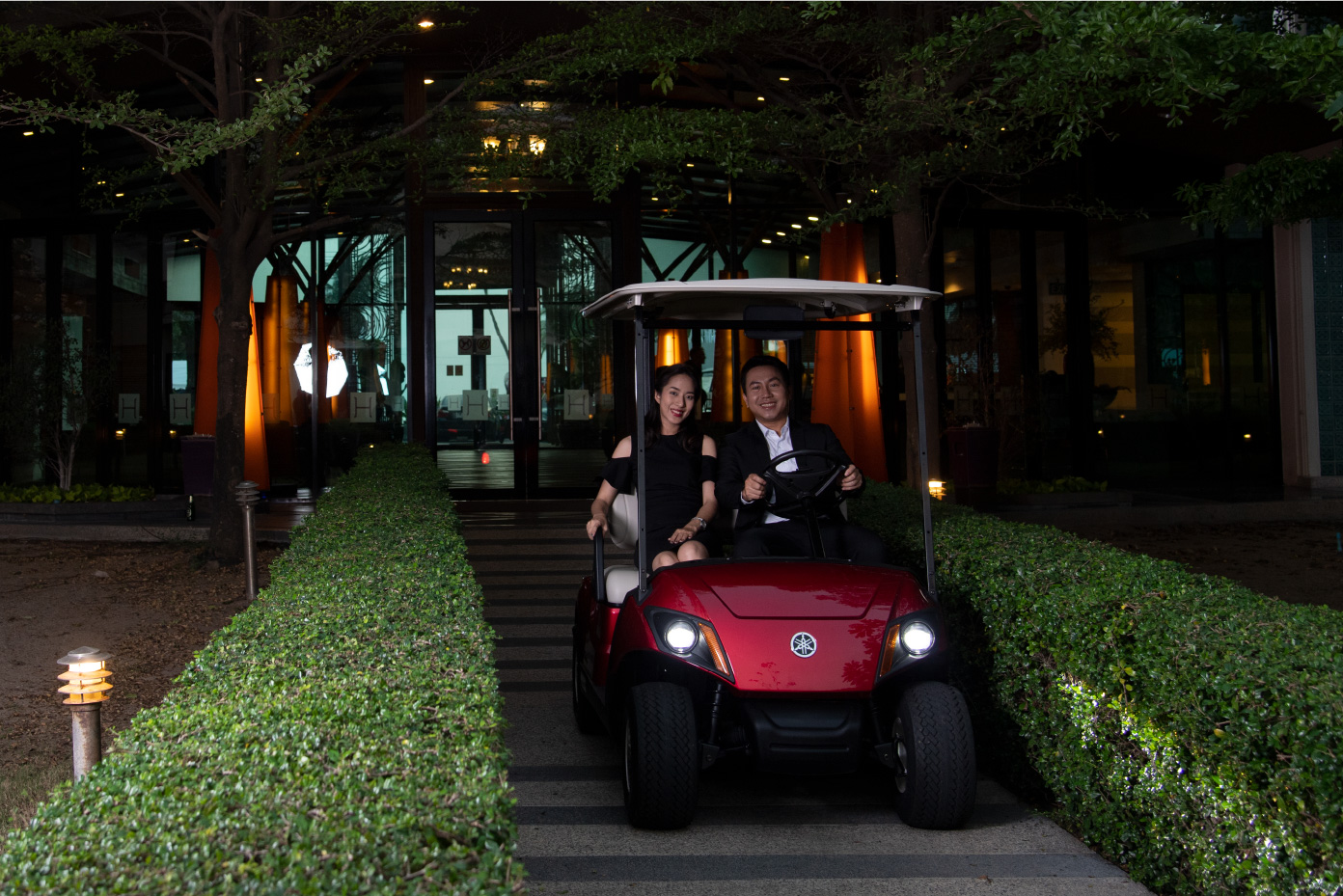 Sunlight hours change greatly depending on the season. The two LED lights illuminate your field of vision brightly enough to drive after dark.
Ease of maintenance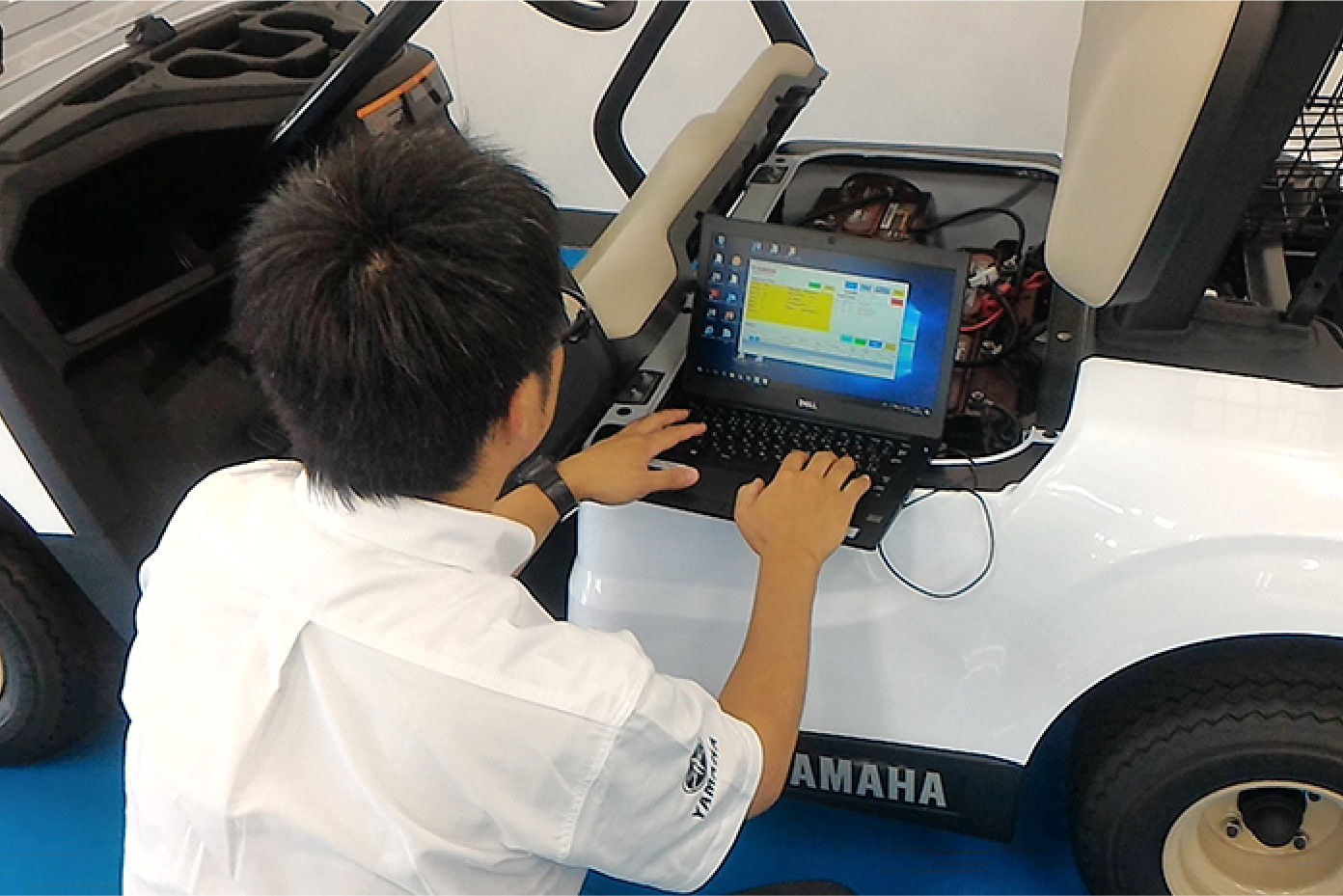 Efficient cart maintenance is necessary for efficient management. Analyze the condition of the cart using a diagnostic device. You can carry out repairs more easily by removing only the necessary parts from the cart.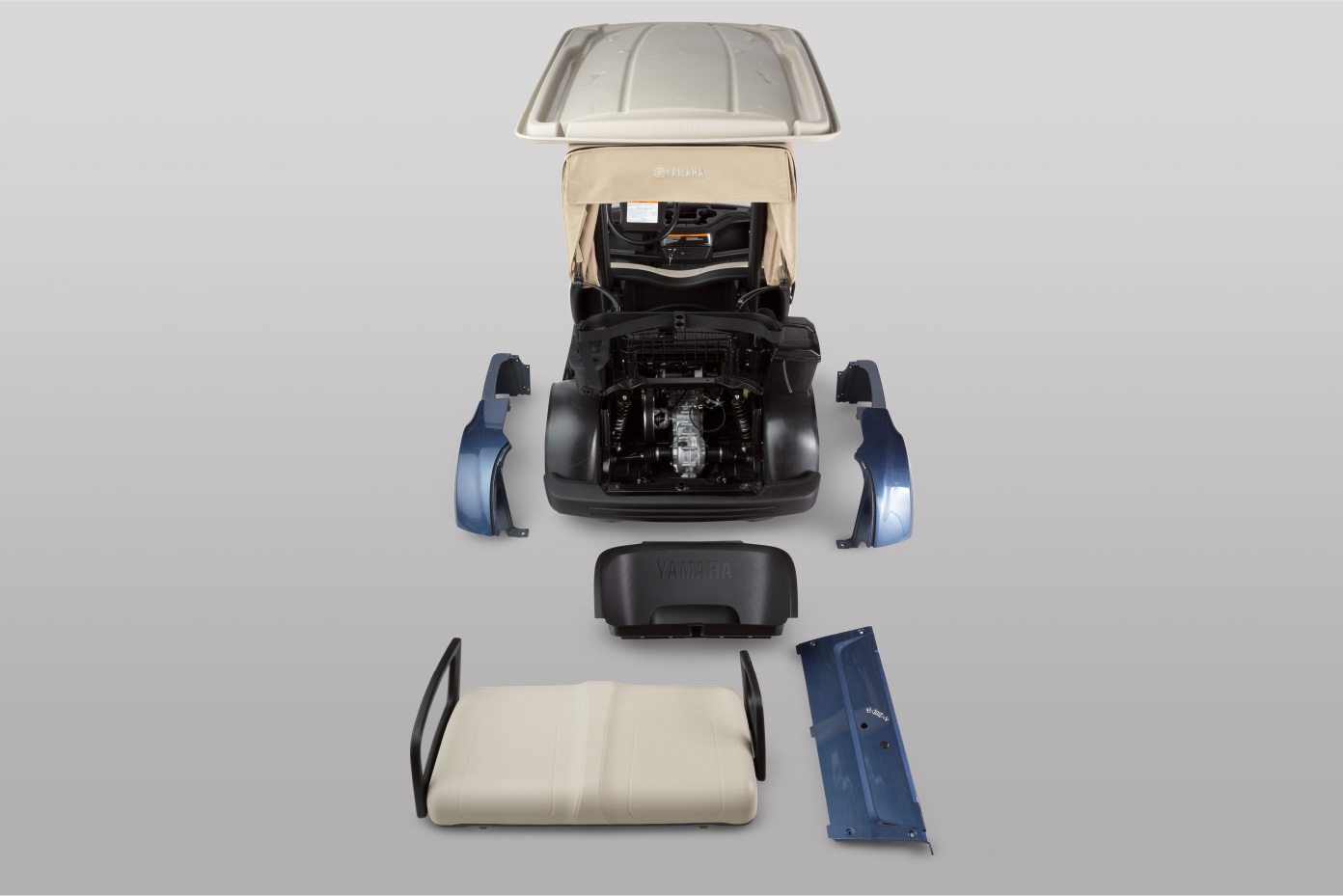 Risks are inevitable even when safety is the top priority. The design makes it easy to replace the main parts including the fairings, and the cost of replacement parts is kept to a minimum.