Products
Introducing Yamaha golf cars in various scenarios as part of people's lives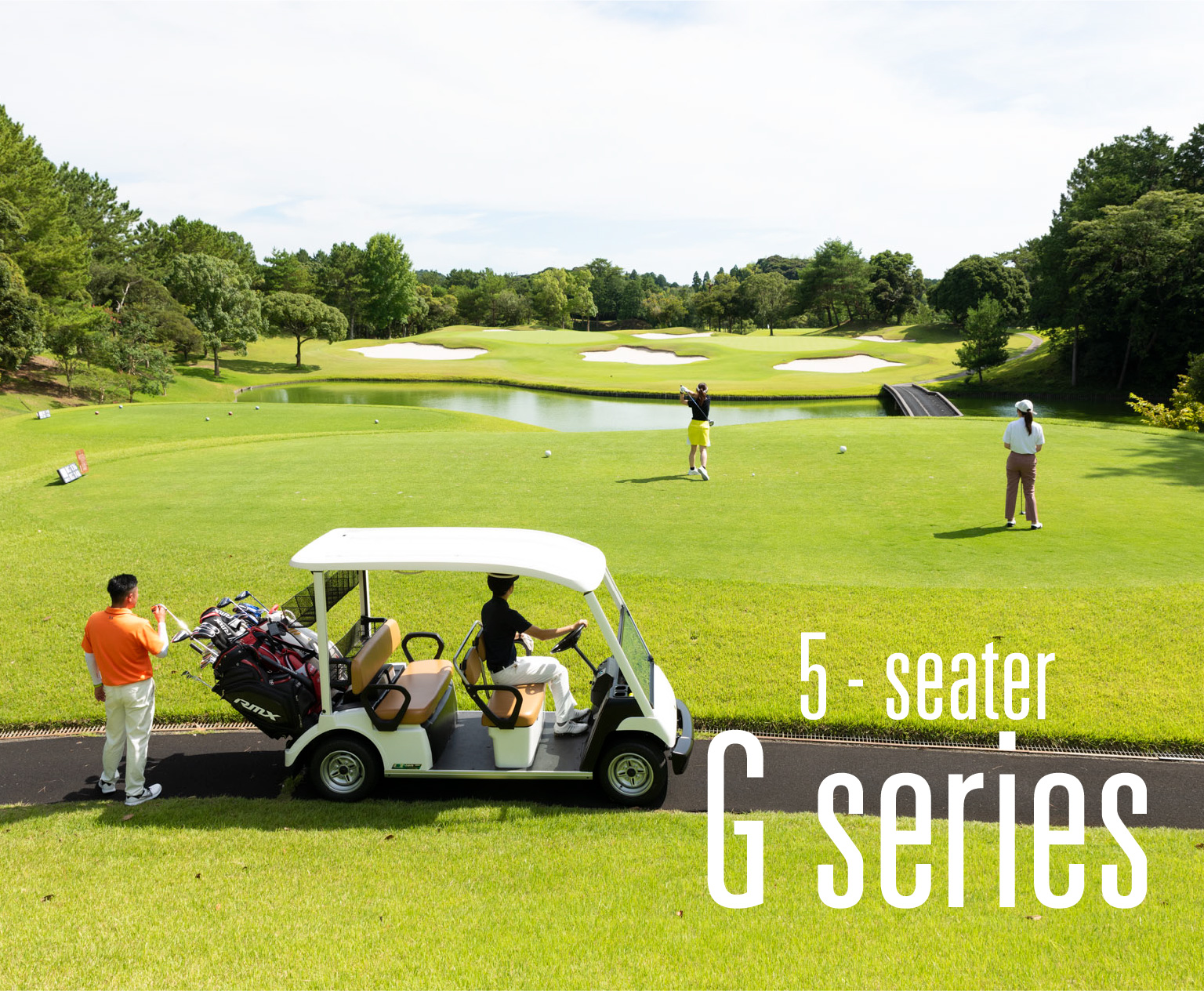 Driving pleasure with your G series
Comfortable Space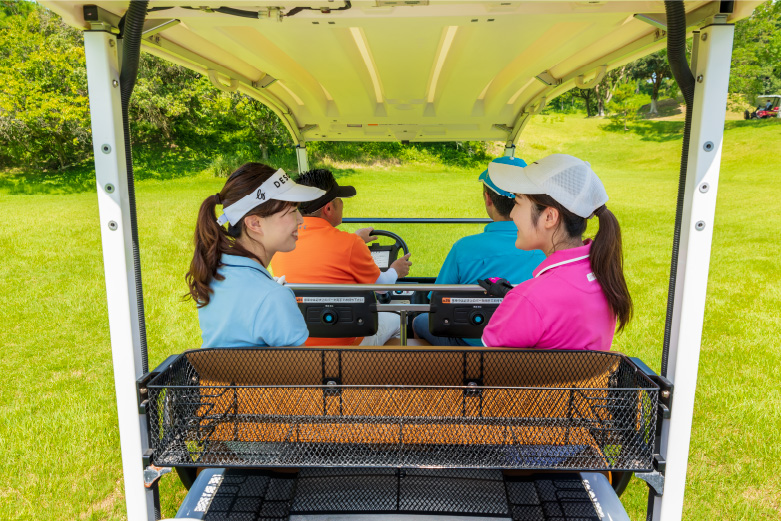 Stress-free spatial design & usable storage space. Designed with four players in mind, and ample luggage space to suit each player style.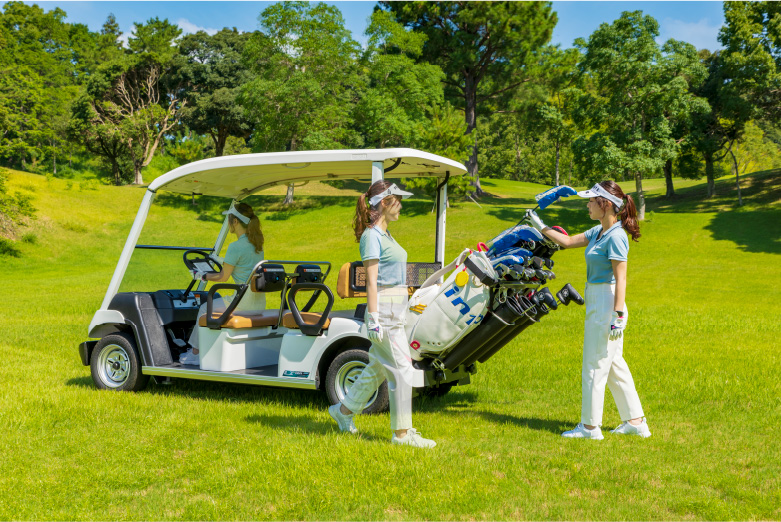 Even people of smaller stature can take out their clubs diagonally, realizing greater playing comfort.
Necessary and sufficient performance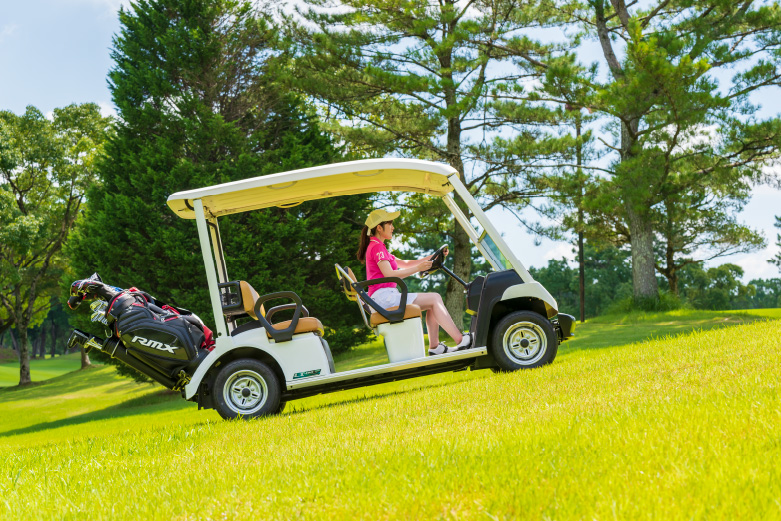 Necessary and sufficient power train. Even if you are in a five-seater, you can climb smoothly without stress even when driving over steep points throughout the course.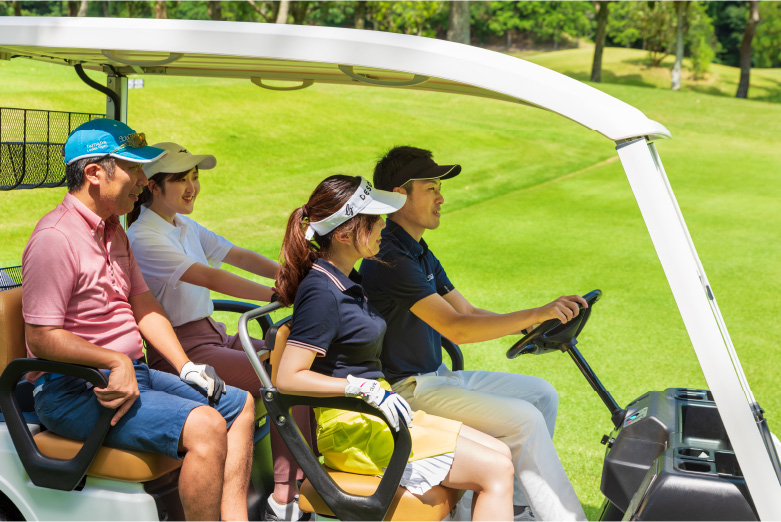 The industry's only speed controller that detects slope gradient. Have you ever felt uneasy on a steep slope? Up to five people can ride as they chat with each other.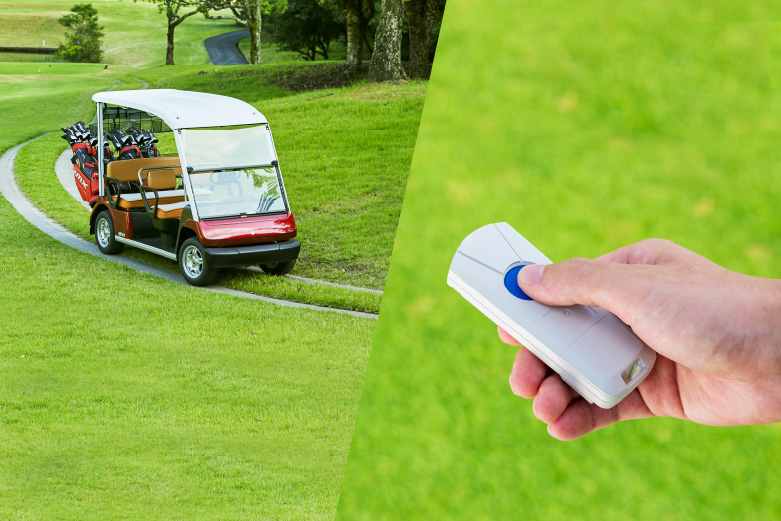 Electromagnetic induction function. In golf, I want to concentrate on my game without worrying about anything else. The movement of the cart is controlled by the remote control.
Ease of maintenance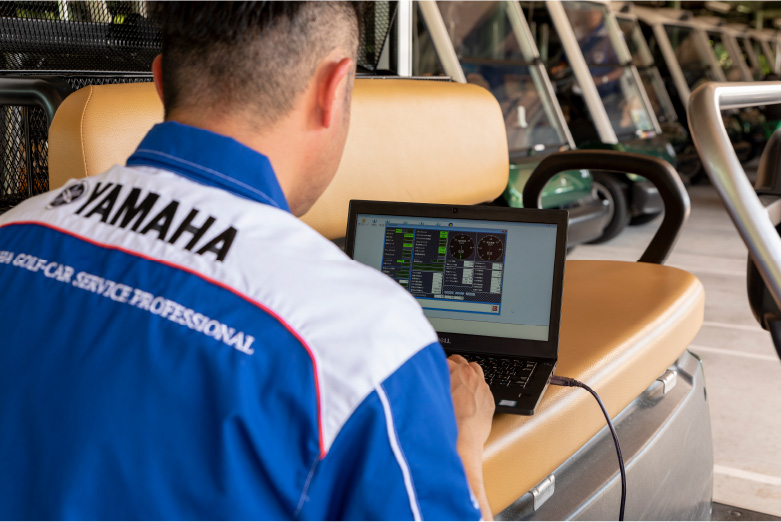 Cart maintenance is the starting point for providing a comfortable space for players. The diagnostic function makes it easier to see the current status of the cart.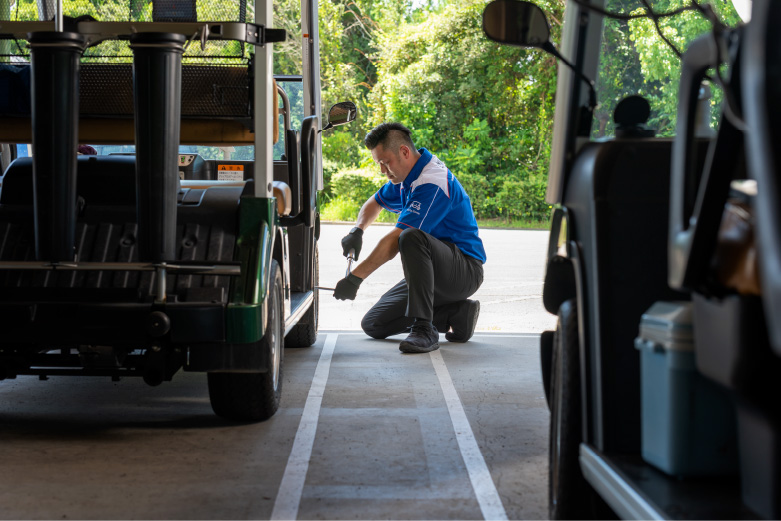 Running costs are the most important factor in improving operational efficiency. The required carts are halved, and therefore the running cost is also halved. The high durability of Yamaha golf cars is also a factor.