Education
We would like to explain Yamaha's own universal educational curriculum, YTA (YAMAHA TECHNICAL ACADEMY).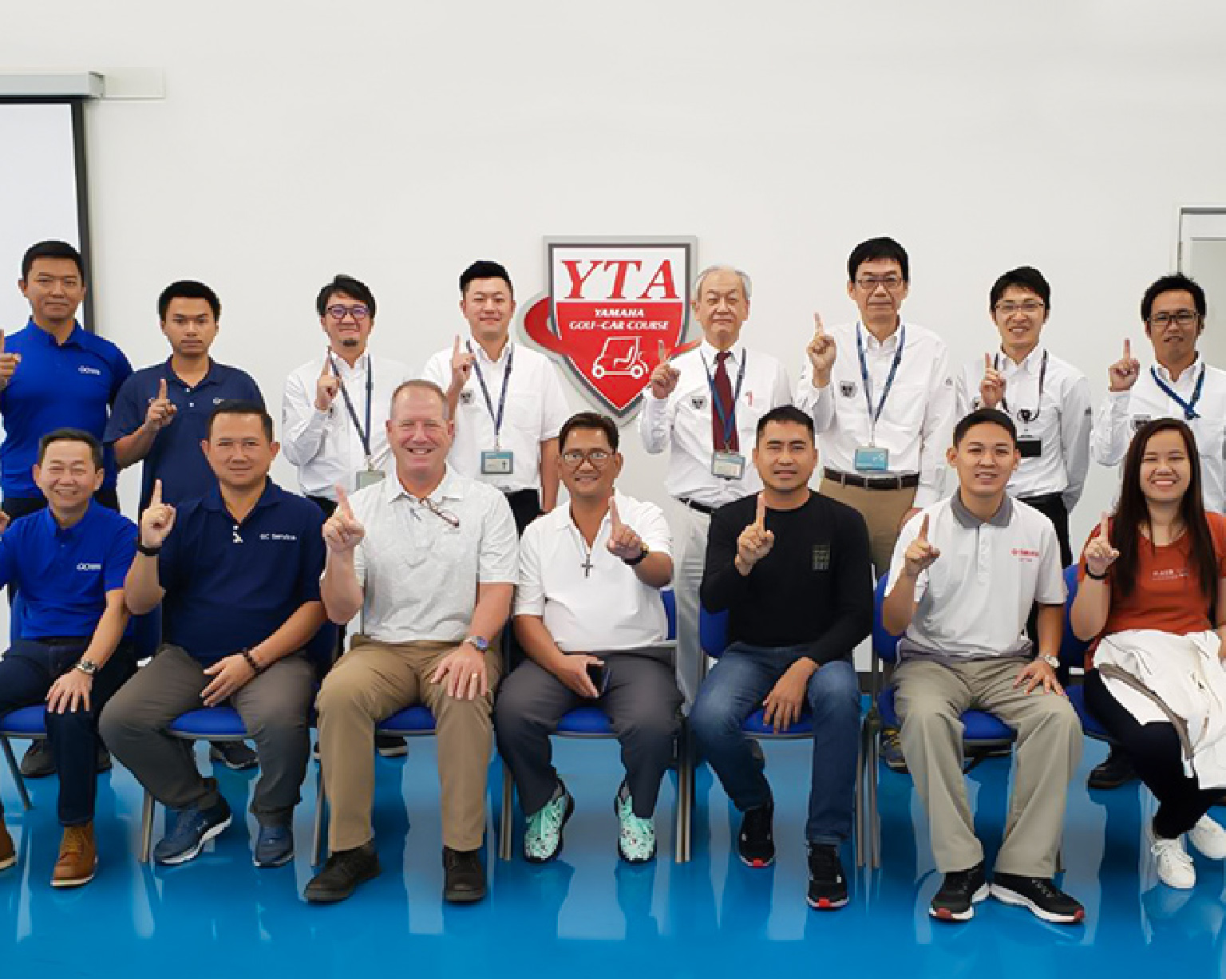 Educational program to develop professionals.
Yamaha Golf Car's mission slogan of "Safe and Smooth Operation of Yamaha Golf Cars Worldwide" (ALL IN GREEN), Yamaha is improving the response capabilities of its golf car service staff every day.Golf car inspections and maintenance are essential in ensuring that golfers can play safely and comfortably. To that end, we believe it is necessary to improve the technical capabilities and response capabilities of everyone involved in Yamaha Golf Car. Along with the launch of the first Yamaha golf car in 1975, we developed the "Golf Car Technical Seminars" education program for service staff which has already seen more than 3,300 students.We have updated the course curriculum and have been working on improving the response capabilities of the service staff who work on Yamaha golf cars worldwide through our new "YTA (YAMAHA TECHNICAL ACADEMY) GOLF CAR COURSE." At YTA, we are focused on developing golf car service professionals, and have developed the "Yamaha Certified Professional Group!!" with superior maintenance technologies and superior response capabilities, leading to the widespread use of golf cars at golf courses and resorts all around the world.Please contact your local agency for service courses in each country.
Implementation report
YTA@Japan
YTA@Philippines
YTA@Indonesia