High Cart maintenance costs
High Cart maintenance costs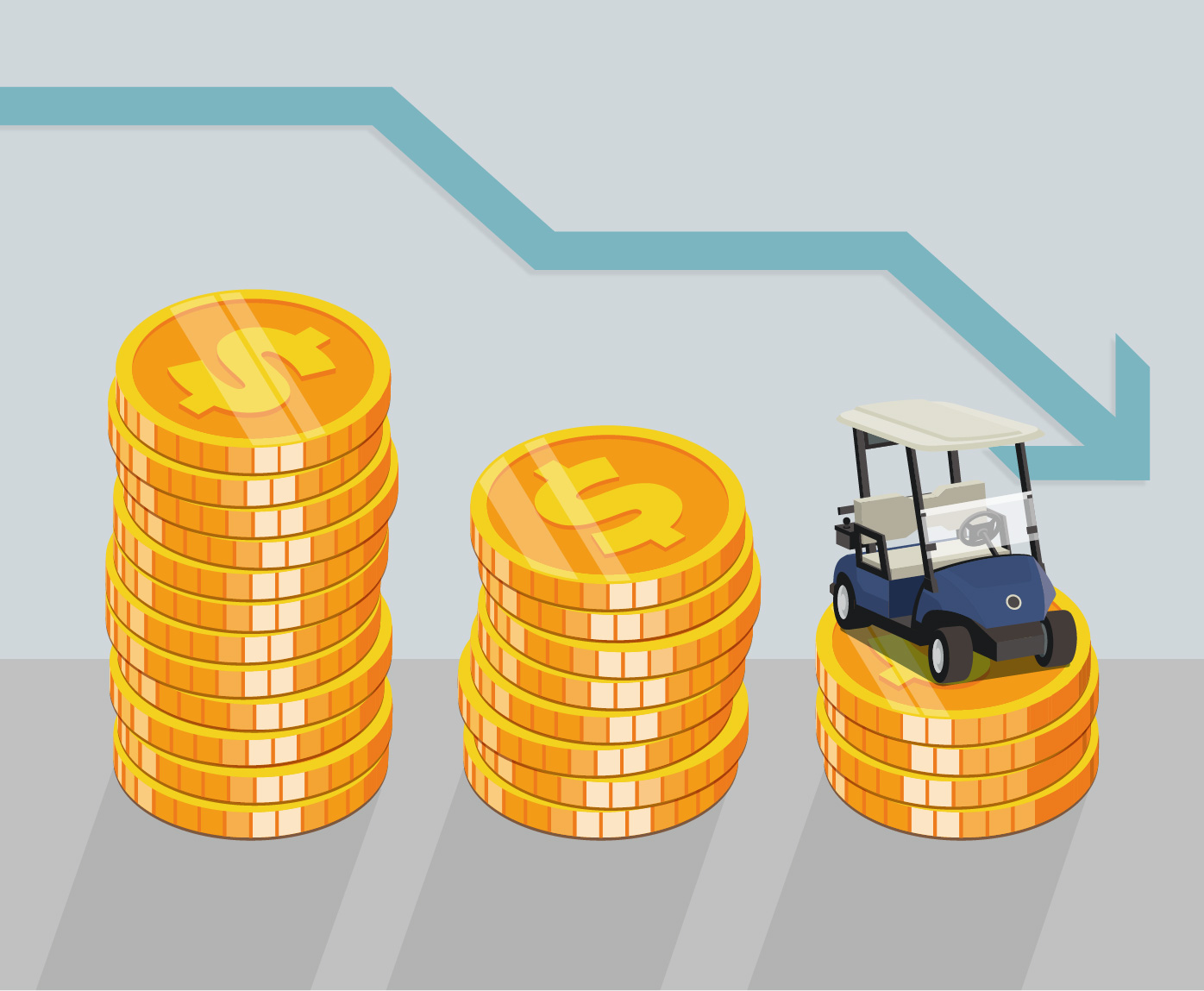 I want to reduce the maintenance cost on our carts.
Business challenges common to all
High cost of replacement parts to maintain carts
Cart maintenance takes time and labor costs are high
Offering Solutions
01

Introduction of the Drive2 EFI engine model

Yamaha Drive2 achieves the industry's highest ranking cruising range with its low fuel consumption and larger fuel tank. In addition, its highly reliable in-house designed golf cart engine requires minimal replacement of parts.
Expected results
Reduction of maintenance costs by gradually reducing cart management (battery supplement charging, fluid replacement, replacement cost $2,000/4 years → $0)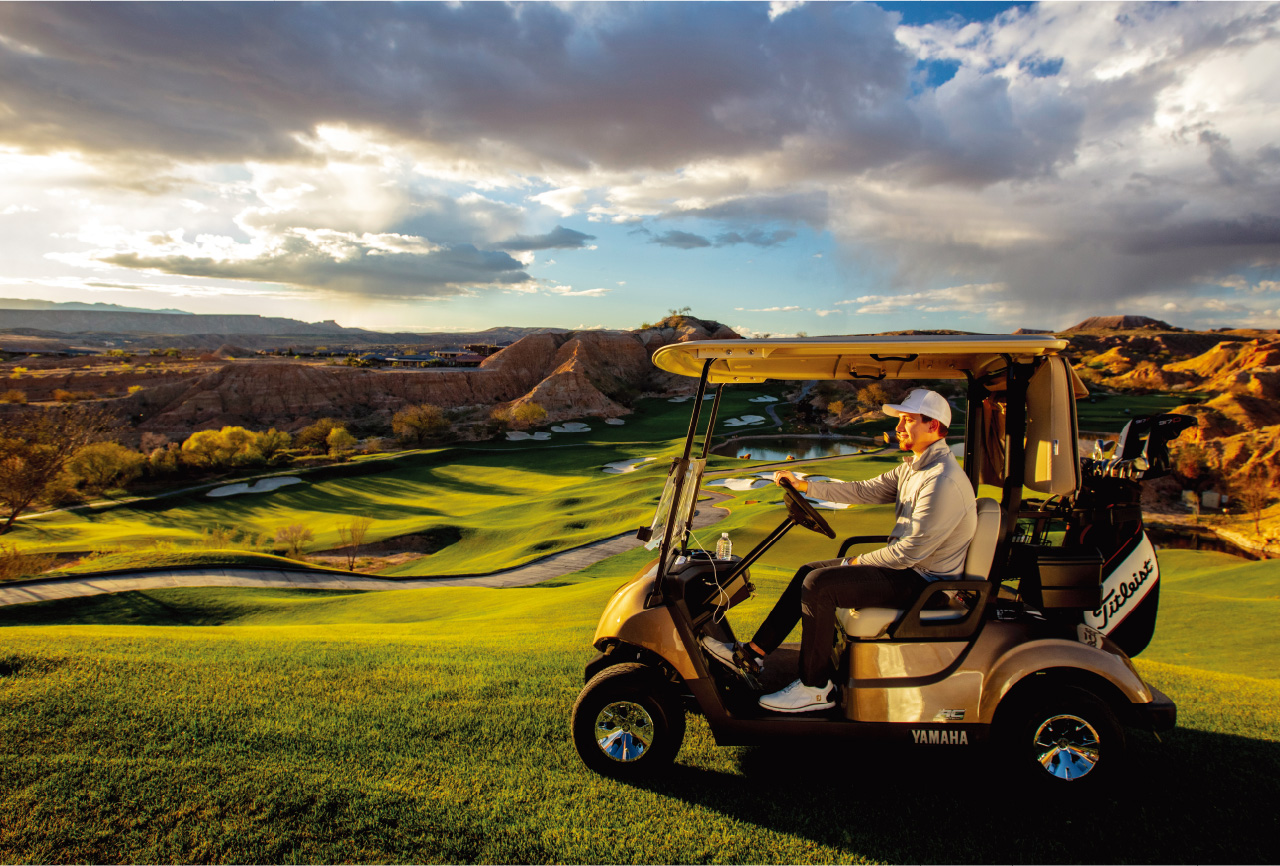 02

Introduction of the 2 seater Li model

Unlike lead batteries, lithium batteries do not require refilling work due to their structure. In addition, the battery life is longer than that of lead batteries, so replacement costs and work involved can be saved in the long run.
Even after the 5-year warranty, the battery could still have up to 80% amp-hour life remaining! *
Expected results
As maintenance work and costs are less than lead batteries, it is easier to create expense plans helping to contribute to more efficient golf course management.
The cost of the vehicle can be reduced in the long run as the resale value of lithium model vehicles in the market is high even after 4 to 5 years of use. Vehicle cost (new car price-resale price) + running costs can be expected to be saved.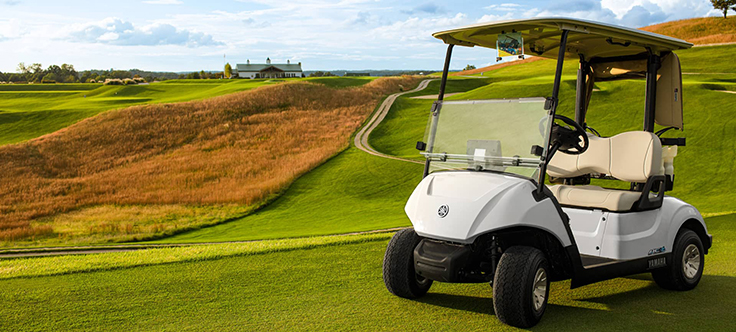 03

Introducing the YamaTrack GPS system

Centrally manage maintenance information for multiple carts at the clubhouse using the cart information management system
Expected results
Reduction of maintenance time by streamlining cart maintenance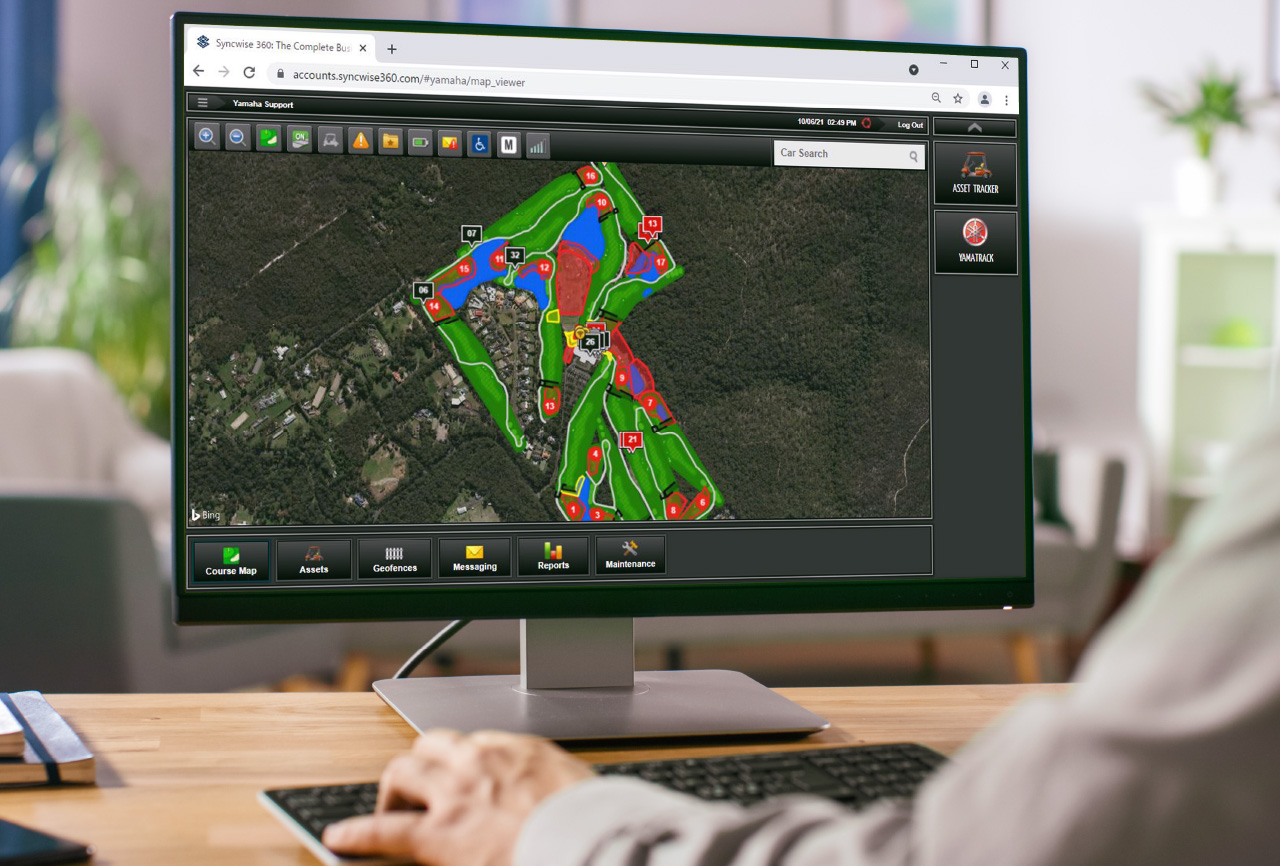 04

Introducing electromagnetic induction golf cars

Automation of cart driving with electromagnetic induction functions requiring less input from players or caddies
Expected results
Reduction of cart repair costs due to less driving accidents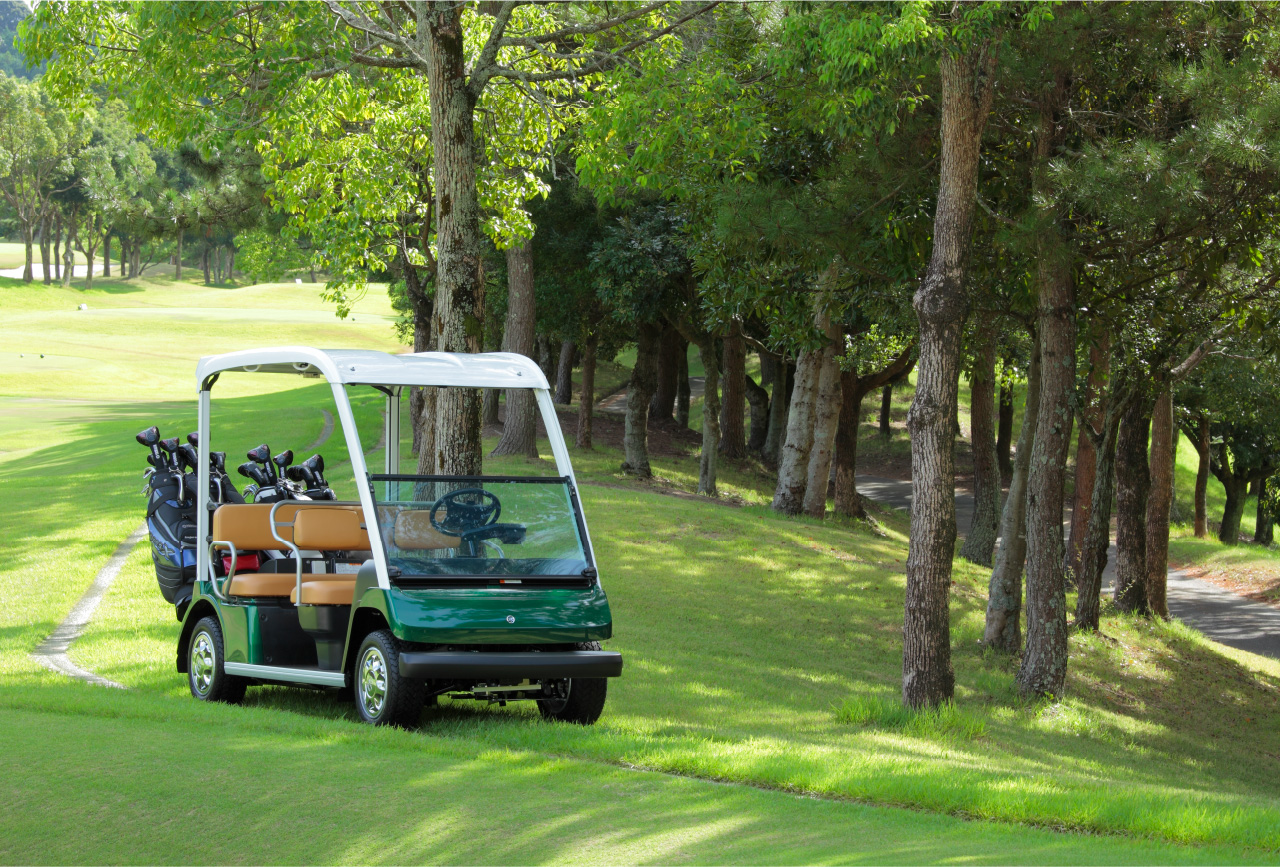 05

Yamaha's After-Sales Support

The quality of Yamaha products is continually improved based on our customer feedback.

After-sales services will be provided by a trained distributor. In addition, as service response and parts supply routes have been well established, maintenance and breakdowns can be responded to quickly.
Expected results
Therefore, customers can use Yamaha carts with not only peace of mind, but with confidence for a very long time after purchase.
Appropriate responses from local distributors are available even for sudden repair requirements and accident response.
Improved operational efficiency can be provided by further reducing cart downtimes.
As a result, golf courses can further contribute to improving the golf experience for their players.