CRUISE DC/AC
Easy to maintain, a pleasure to drive.


Models is shown with optional accessories.
CRUISE. Easy to maintain, a pleasure to drive.
Our latest Cruise electric golf cars not only make every player's day more enjoyable – their durable easy-maintenance designs and low running costs contribute significantly to the bottom line of every golf course's business.
Ideal for locations where hill climbing ability and extended range is important, the beautifully styled new Cruise PowerTech AC is Yamaha's ultimate luxury golf car. And for flatter and more compact courses the dependable and economical Cruise DC is the model of choice.
Offering a spacious and luxurious interior with silky smooth acceleration and whisper quiet, zero emission operation, the Cruise PowerTech AC and the proven Cruise DC mean business!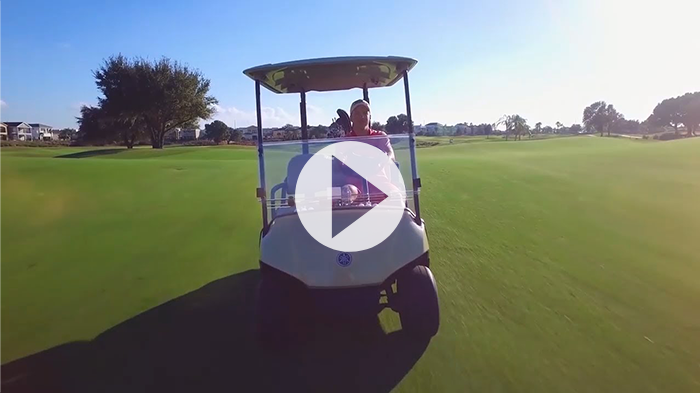 Features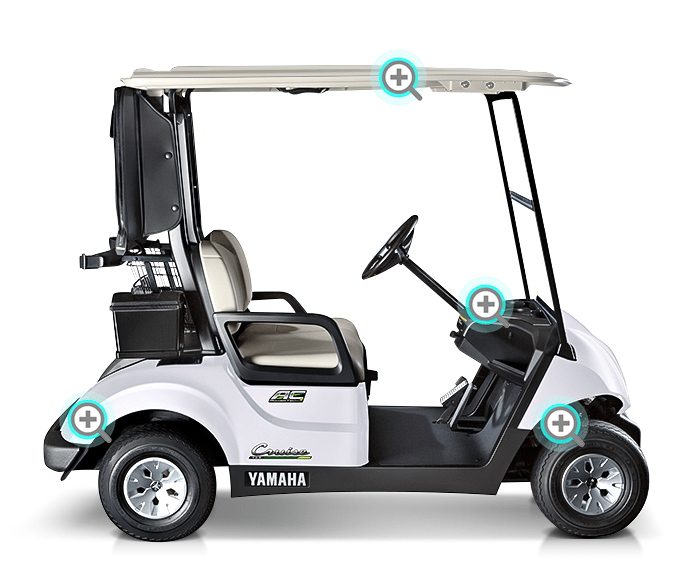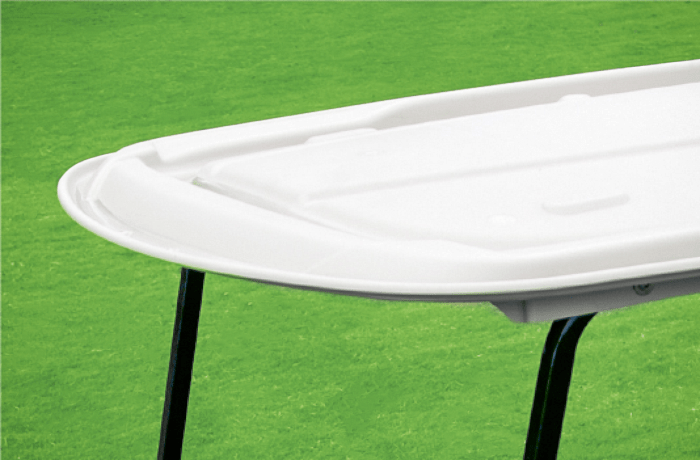 Climaguard top with dual gutters
This top comes with a 360˚ double rain channel, clogproof downspouts and a wider, longer coverage area. You will stay dry. Keeping your ball dry is still up to you.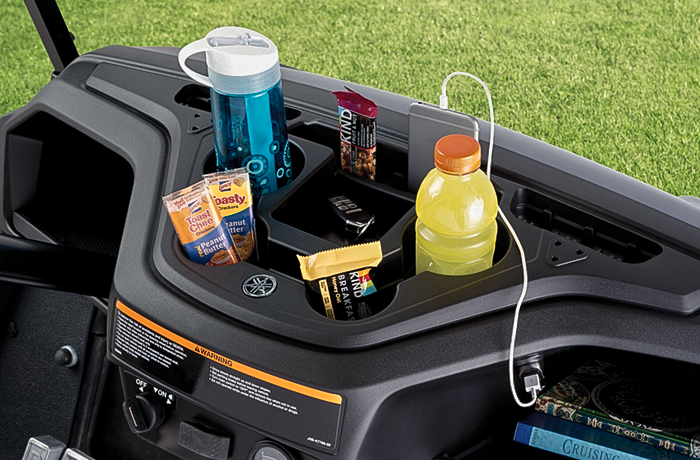 Larger automotive style dash
The Cruise has been designed with the modern golfer in mind, and features an automotive style dashboard with increased carrying space for drinks, personal items and mobile devices. A storage bin with a non-slip mat is ideal for phones, and with the optional USB connections, player can ensure that thier devices are charged throughout the day.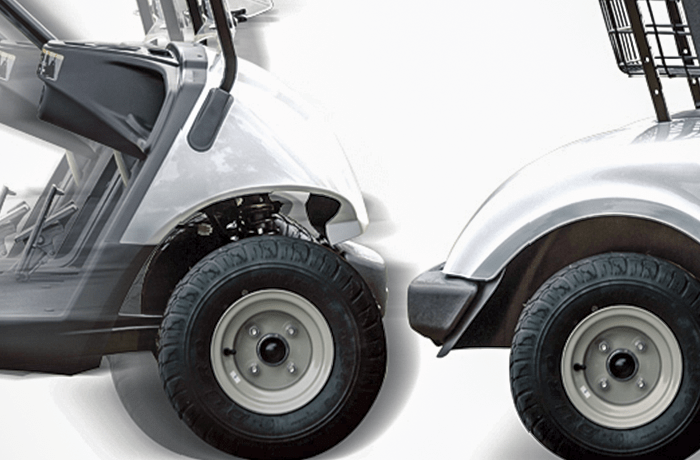 Best front & rear bumper in the industry
You know and we know: things happen out there. So we made our bumpers with thicker walls and textured surfaces to withstand mishaps. They're the same height front rear to minimize damage. They release air on impact; in fact, they're 5 mph rated. And if worse comes to worst, you can replace them by removing only two bolts.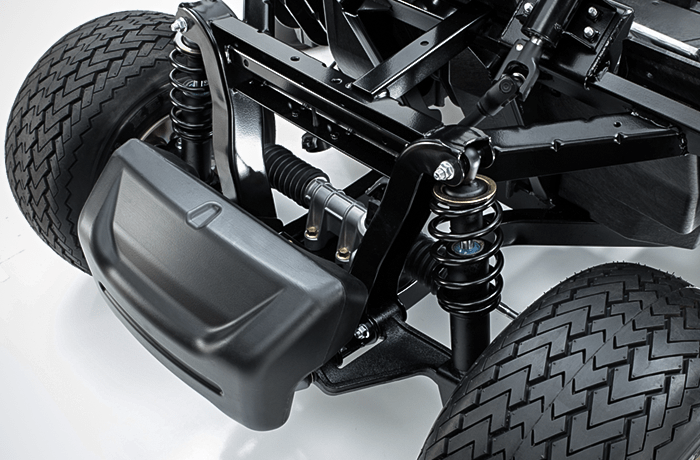 smooth suspension for a luxurious ride
Yamaha's maintenance free tru-trak suspension is fully independent at the front, and this advanced design uses automotive-style, coil-over shock struts to minimise roll for a smooth ride. The latest Cruise models also benefit from redesigned longer stroke rear suspension for increased comfort.