FX Cruiser SVHO : Features
This page outlines the Features of the FX Cruiser SVHO.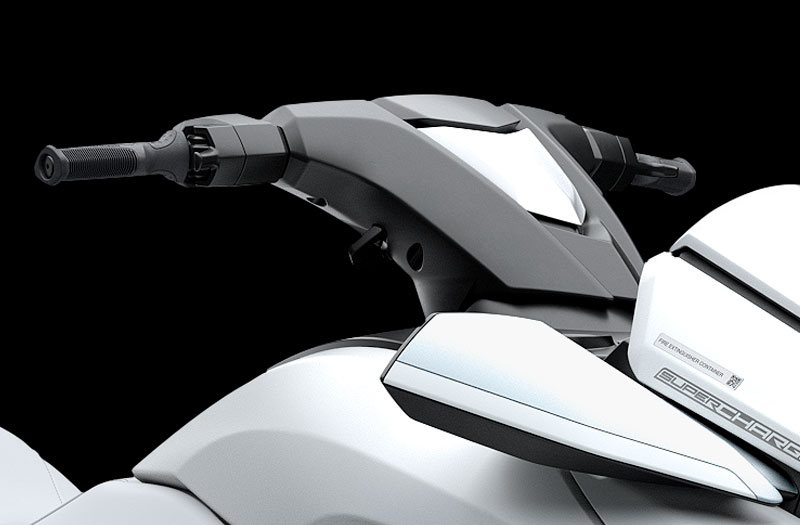 SVHO ENGINE
Yamaha's 1.8L supercharged, Super Vortex High Output Marine engine delivers more power and torque than any WaveRunner Personal WaterCraft before it.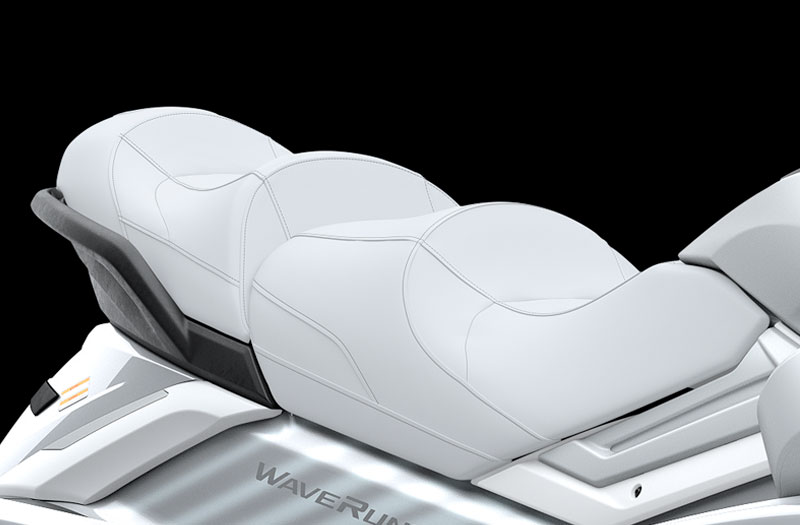 NanoXcel2 Deck & Hull
NanoXcel2 hull delivers an impressive power-to-weight ratio, agile ride and industry-leading fuel efficiency.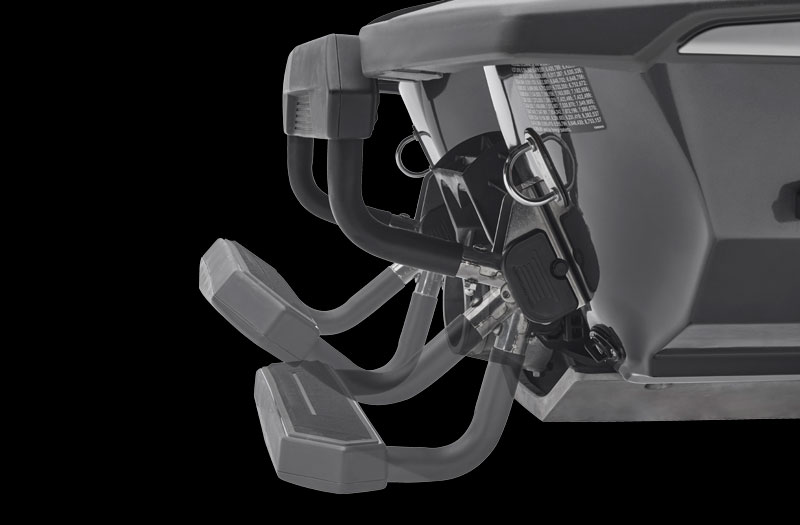 RiDE
Drivers switch from forward to neutral to reverse with one pull of the throttle resulting in easier deceleration, reversing and docking.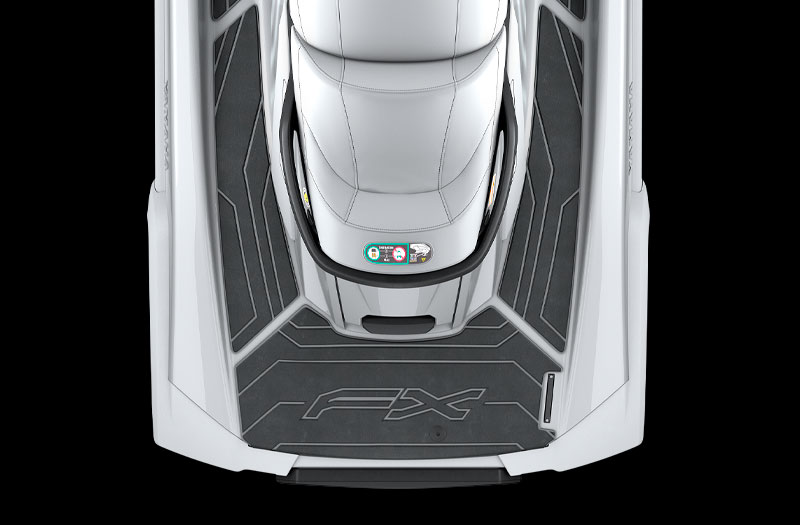 Electric Trim
Trim can be adjusted simply by operating the buttons laid out on the left handle switch box.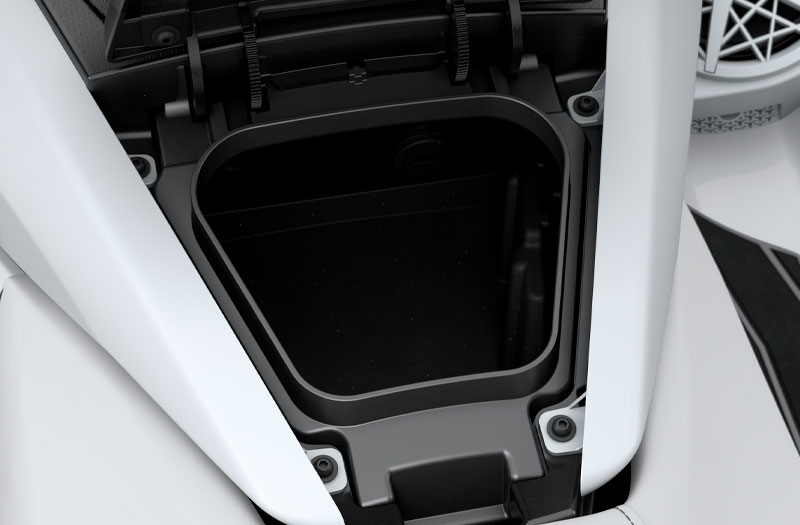 Cruise Assist / No Wake Mode
Find the perfect towing speed or set "no wake" instantly.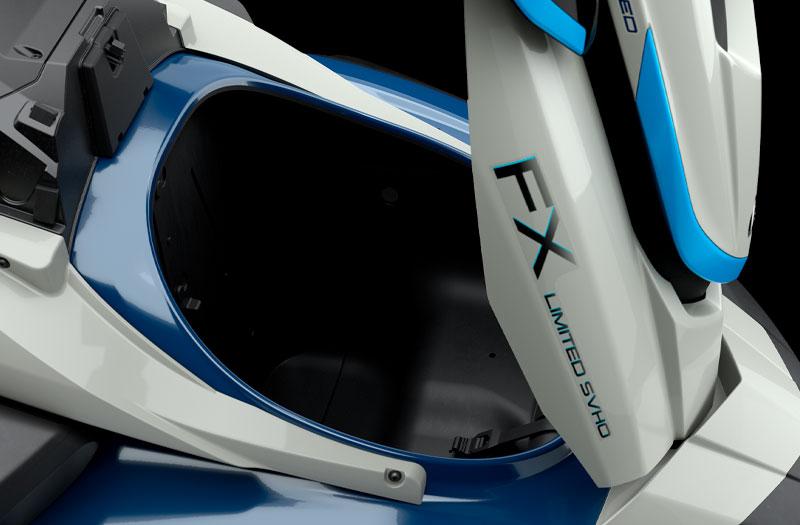 Security / Low-RPM Mode by Remote Transmitter
Remote transmitter can activate with the push of a button, Low RPM Mode serves to maximize fuel efficiency, while another button activates Security Mode to prevent unauthorized startups.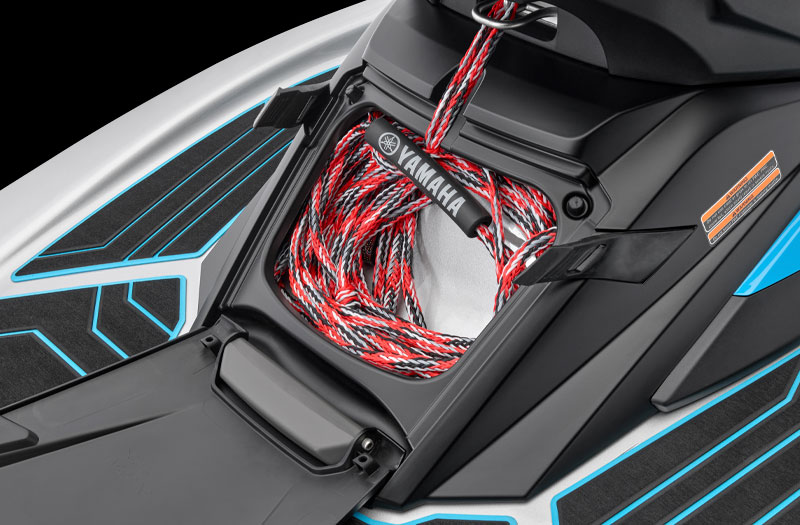 Multifunction Information Center
Meters for tacho, speed (both digital and analog), hour,volt, fuel level, Trim,  and Air temperature, Water temperature, Trip, Fuel consumption per hour, average speed, compass
Indicator for shift, engine overheat warning, oil pressure warning, fuel level warning, and security and "L-MODE"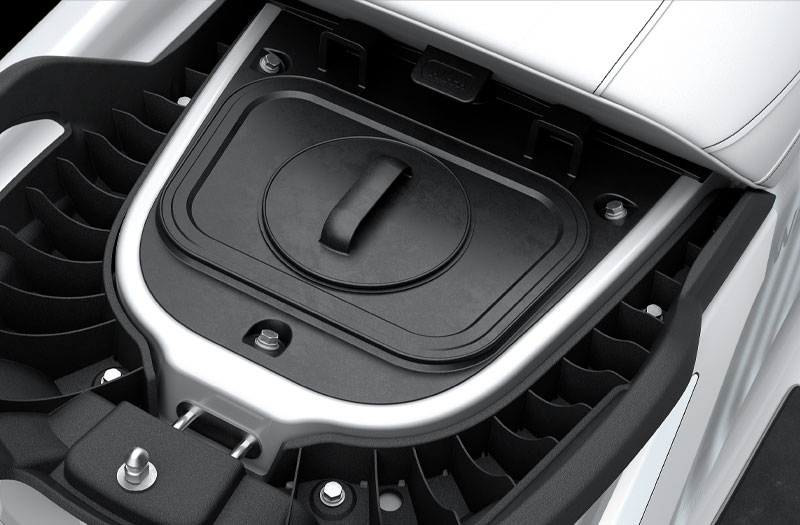 Pull-up Cleats
Convenient pull-up cleats ease docking.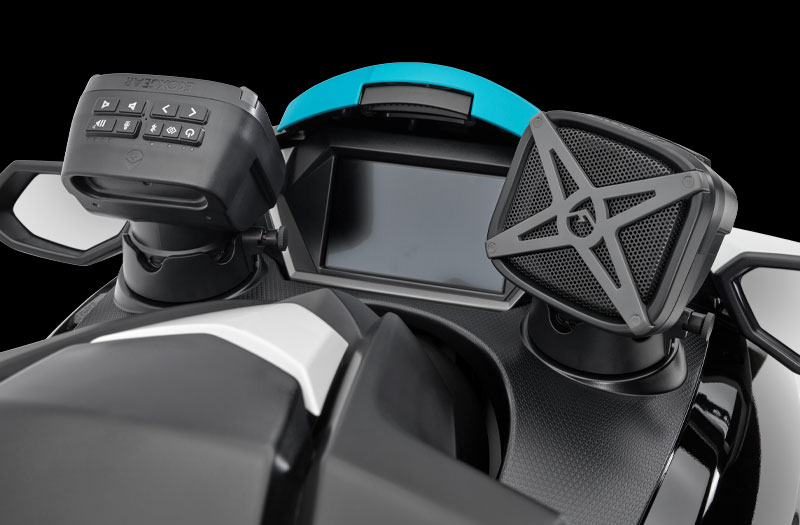 Three-person Cruiser seat
The theater-style 3-person Cruiser Seat is designed to provide comfort for all-day touring.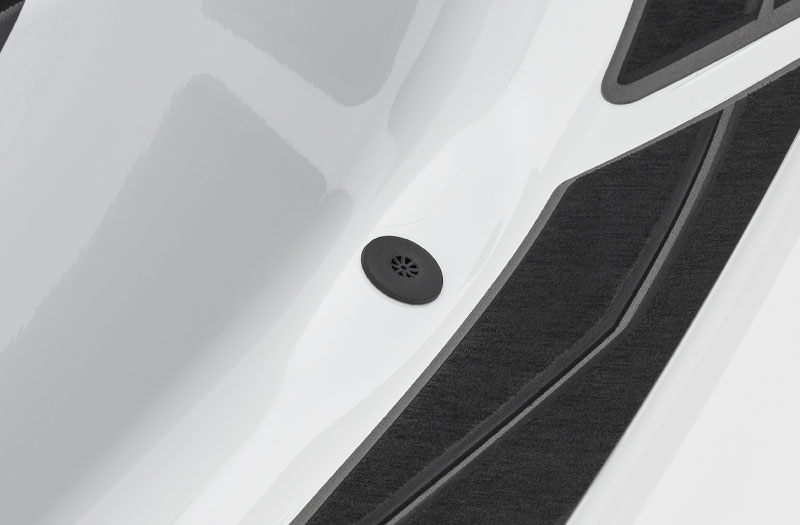 Adjustable Tilt Steering System
Set the handlebars according to your riding preferences.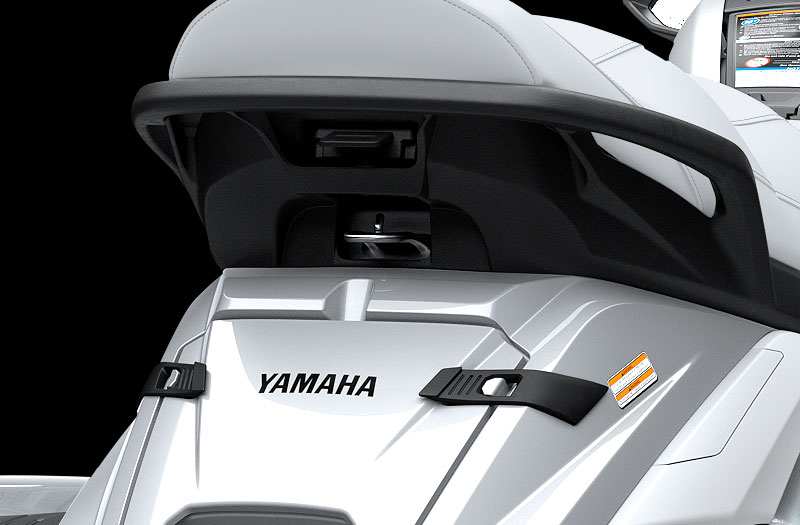 Stern/Platform Storage
The fast access stern storage provides the perfect place for towing gear.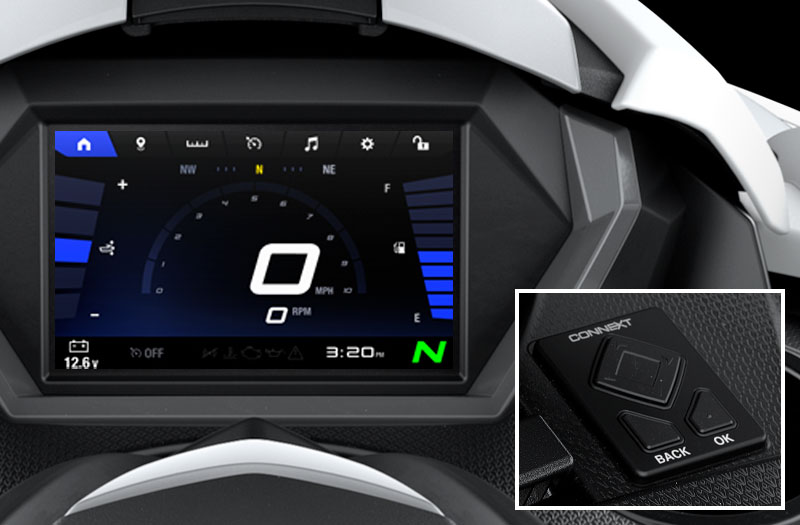 Reboarding Step
Designed to make it easier to reboard after a swim. Conveniently tucks away when not in use.
Body and seat colors may differ from the actual models. In some cases, photos from other models may have been used. Please consult your nearest dealer before purchase.
Please consult your nearest dealer for details regarding equipment and optional parts.
Accessories shown in the photos are not included with these products.
Product names, coloring and graphics may differ by country or area.
Specifications are subject to change without notice.