Technology
This page introduces technologies used in WaveRunner.
Engine
1,812cc Supercharged Super Vortex High Output Engine
This engine, with its 160mm, 8-vane pump, delivers amazing power. The EFI system increases performance and fuel efficiency across the rev range, while high-performance forged pistons and advanced oil and air cooling systems ensure total reliability. The latest scoop grate and ride plate designs complete the picture.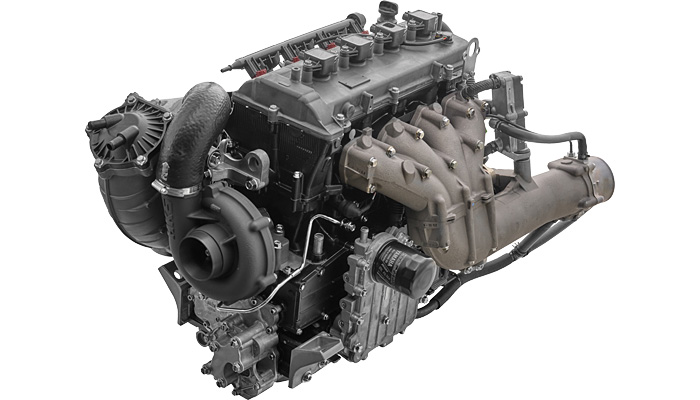 1,898cc Naturally Aspirated High Output Engine
The High Output engine is renewed with the industry highest displacement of 1.9 liters.
Newly designed intake system, cylinder head, muffler, and water cooling system etc., have enabled higher power, more torque, and quick & smooth acceleration.
The cylinder diameter has been increased (from φ86 to φ88) without changing the basic size to achieve the largest displacement in the industry.
For Engine cover, plant-derived cellulose nanofiber (CNF) reinforced resin is adopted, it is the world's first practical use for vehicle parts. The cover express the stylish crossbar concept.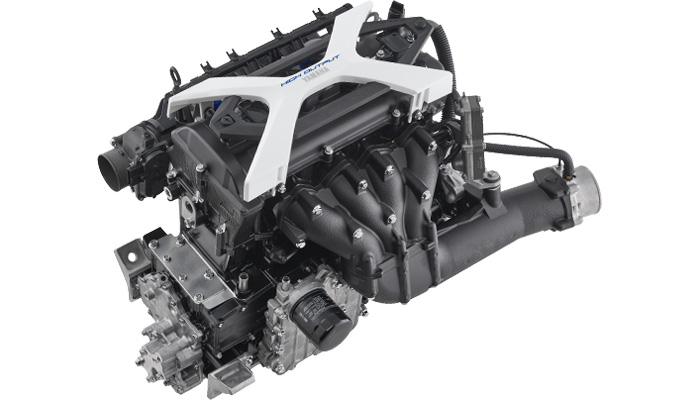 1,049cc , 3-cylinder Engine

This is our brand new engine, the 1049cc 3-cylinder TR-1. This surprisingly compact and lightweight unit packs a real punch and offers lively acceleration and great top-end power, along with economy and reliability. The light weight also brings superior handling, agility and balance.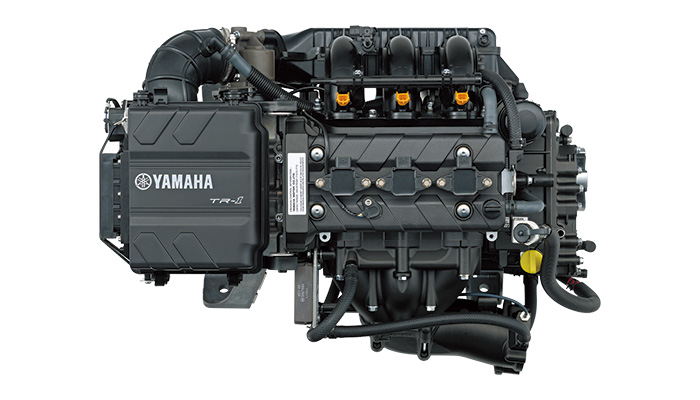 Key Feature
Connext
Connext Helm Control features Drive Control for customizing your ride, provides all vital display functions, and security mode to prevent unauthorized use.
GP and VX series install 4.3″ Connext color LCD. And all FX series install 7" touch screen that features connectivity to audio and smartphone, GPS map ready.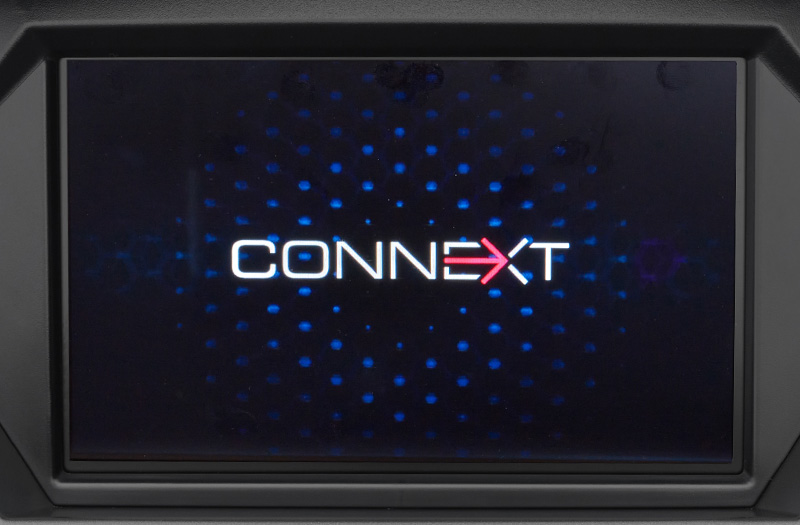 RiDE

RiDE (Reverse with Intuitive Deceleration Electronics) Reversing and speed reduction can be controlled using the left lever.
RiDE provides an easy-to-handle system by allowing an intuitive operation as well as stable rider posture when reversing or reducing speed.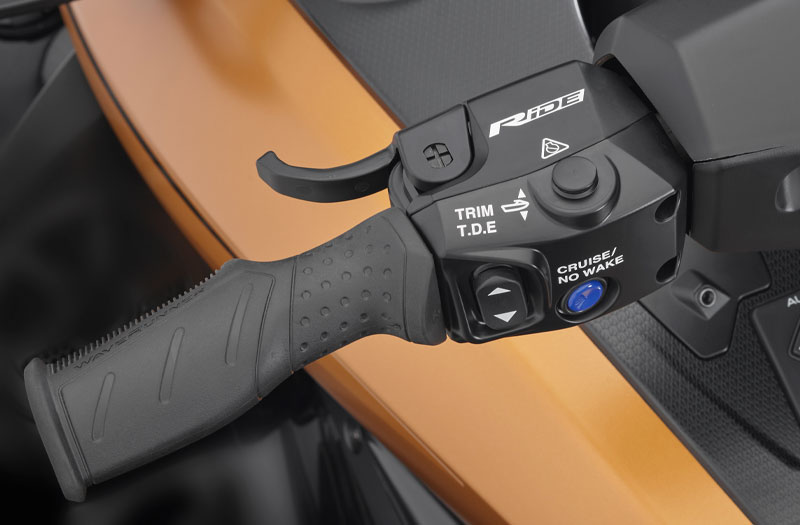 Electric Trim
FX, GP series and Jet Blaster have Electric Trim. Trim can be adjusted simply by operating the buttons laid out on the left handle switch box. There are 5 trim positions available, providing the type of acceleration and handling that the rider demands.
Cruise Assist / No Wake Mode
By setting a consistent engine speed, Cruise Assist reduces throttle fatigue – making long tours more comfortable, while No Wake Mode caps the engine's RPMs at an easy idle speed.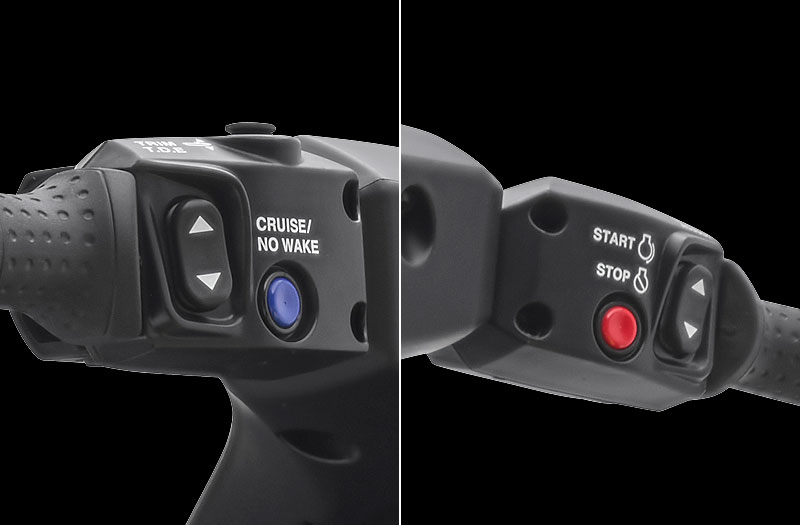 REVERSE ASSIST (Adjustable speed)
The Reverse Assist is a function for temporarily increasing the engine speed when moving in reverse, such as to enter the water smoothly when launching the watercraft from a trailer.
THRUST DIRECTIONAL ENHANCER (T.D.E., Ultra slow speed maneuvering mode)
The T.D.E. is a function for slightly lifting or lowering the reverse gate from the neutral position to operate the watercraft at very slow speeds when the engine is running at idling speed.
T.D.E is useful for when approaching or leaving docs, tying up to other boats, keeping position on the water, etc.