Electric Trim System for FX and GP series
This page introduces new Trim system.
Trim can be adjusted simply at the push of a button.
The new trim adjustment mechanism is driven by an electrical actuator. This enables trim adjustment to be carried out with just your left thumb, no matter what speed you are traveling at.
The buttons are carefully positioned for easy operation.

In addition, the current trim position can be checked instantly using the meter display.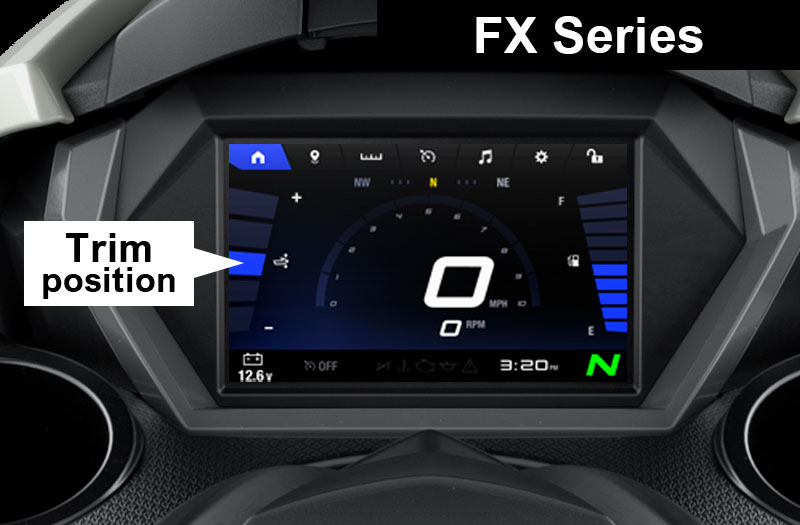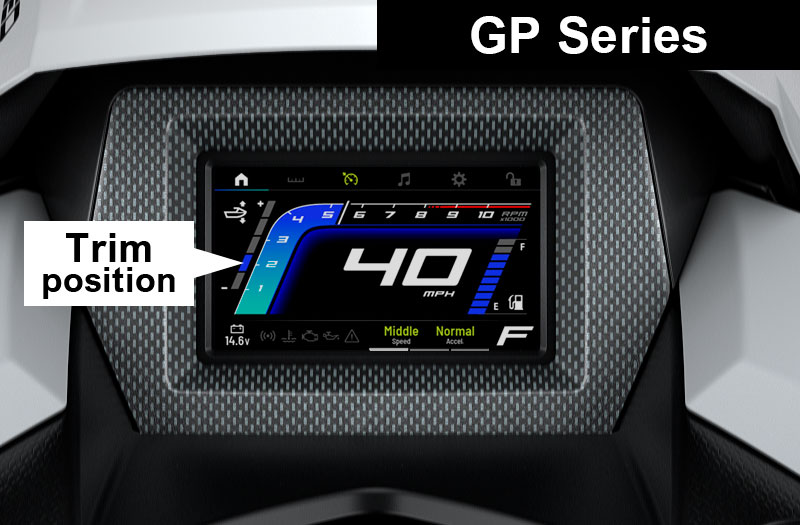 There are 5 trim positions available, providing the type of acceleration and handling that the rider demands.
Trim can also be adjusted to suit the conditions. For example:
Adjust the trim downwards to reduce the bow from rising (e.g. during tandem riding)
Adjust the trim upwards to ride more comfortably on rough waters
The trim position can also be temporarily stored in memory.
After adjusting the trim while moving forward, if the transmission is shifted to neutral or reverse, the trim position will automatically return to the previously-set trim position when moving forward again.
*

Trim adjustment is not possible when in neutral or reverse.
*

The stored trim position is reset when the engine is turned off.