What is WaveRunner
This page introduces the WaveRunner.

"People","Water" and the "Environment"
in Harmony: providing a world of excitement on the water
The first small "PWCs" (personal watercraft) that were produced in the 1970s in the USA, were vehicles to be enjoyed by solo riders. They were also difficult to ride vehicles and not everyone could master them. In order to offer a PWC that more people could ride and enjoy with ease and assurance, Yamaha introduced the WaveRunner in 1986 as the world's first tandem model PWC. It was a craft developed around the concepts of reliability, fun and functionality.
It was also a craft that could only have been built by Yamaha, a company with a unique combination of long years of small engine expertise in the motorcycle and outboard motor fields and equally deep experience and know-how in boat design and construction. And ever since, Yamaha has continued to develop and refine its technologies to achieve a beautiful harmony between what the customers want in a WaveRunner and what is good for the local societies and the environment.
People-friendly operating performance that anyone will appreciate. Environment-friendly performance that is kinder to nature.
All this is why people throughout the world today choose Yamaha WaveRunners. They know that only WaveRunners have the reliability guaranteed by Yamaha's famed technology and brand quality, the durability and originality of concept that have made Yamaha the top maker in the marine engine field, plus state-of-the-art technological innovations.
What do imagine as ideal scene for enjoying a WaveRunner?
Imagine how you would like to enjoy a WaveRunner.
Cruising across sparkling blue waters as a family.
Unforgettable time spent riding free and unfettered on the water with that special person you love the most.
Pulling your friends on water skis or a wakeboard.
Yes, these are the kinds of scenes people who really know WaveRunners imagine.
But, besides these familiar marine leisure uses people enjoy, WaveRunners are also serving a number of other uses today.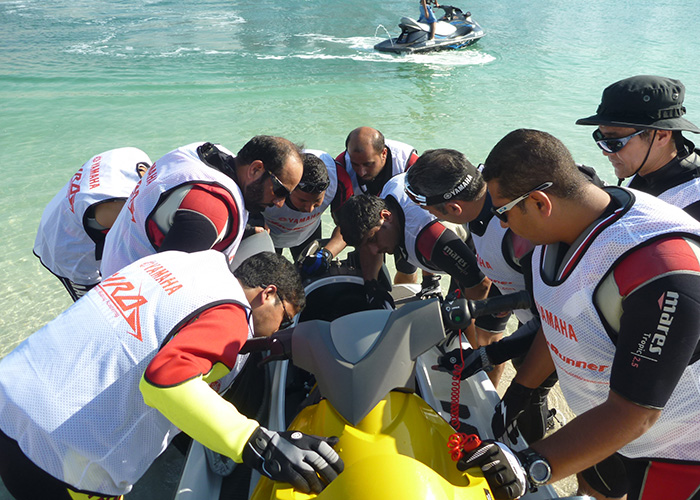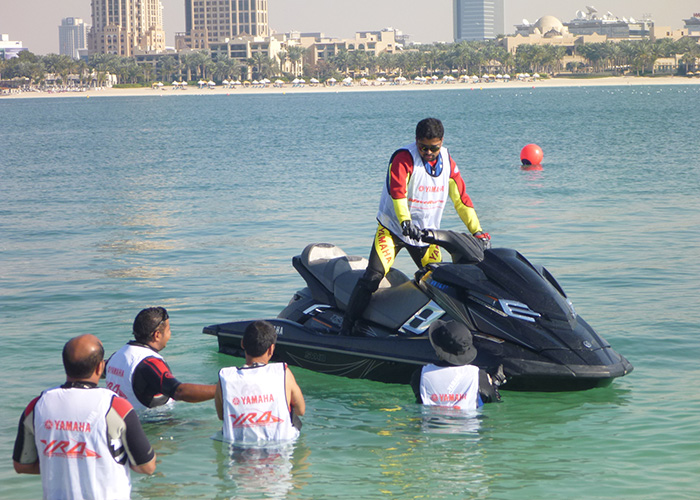 As craft for fun and care-free rental boating at resorts
As rescue craft to protect people at swimming beaches, or as a patrol craft for marine police or fire companies
As a craft for adventurers out to explore new horizons.
etc.
On this Web site we will provide the following types of information to help you get to know and enjoy WaveRunners even more.
Product information about the WaveRunners available in your country or region
Things you should know about proper riding and etiquette to enjoy WaveRunner riding even more
Rental locations where you can enjoy WaveRunners, and things to be careful of when renting
Worldwide guide to WaveRunner events and scenes you can take part in
The WaveRunner sales network in your country or region
Let this Web site open up your imagination about the many new ways you can enjoy the WaveRunner world.