G Series
Yamaha is not only about Design. Ride and feel the Difference.


Models is shown with optional accessories.
G Series
Yamaha Golf Cart is for all the Drivers and for all Golf Courses.
Yamaha will bring the superior comfortability to players with Yamaha's own Mobility technology.
G series is hard worker. This model will be working with you for a long time.
Golf Car works in tough conditions and environment. So, you might leave out the appearance.
but you always want to welcome guests with brand new look of Golf Car.
Introducing 3 separated cowls that can be easily replaced. Clean appearance will bring smiles for guests.
Turning Radius is 3.5m!
G series has compact size & good features.
Model carries 72V motor that gives silky smooth acceleration on every hill and every slope.
While playing golf, spacious & roomy interior will give opportunity for natural conversation among your guests.
These design features will make every game enjoyable and memorable.
We want to create a solution for a better world.
We strive to work together with people around the globe satisfying their needs and creating strong ties between us and our customers.
Having this background, G series will meet your highest expectations.
* This model is currently only ships to Hong Kong, Korea, Malaysia, Philippines, Taiwan and Thailand.
If your country is not listed, but you would like to purchase this product, please send us your inquiry.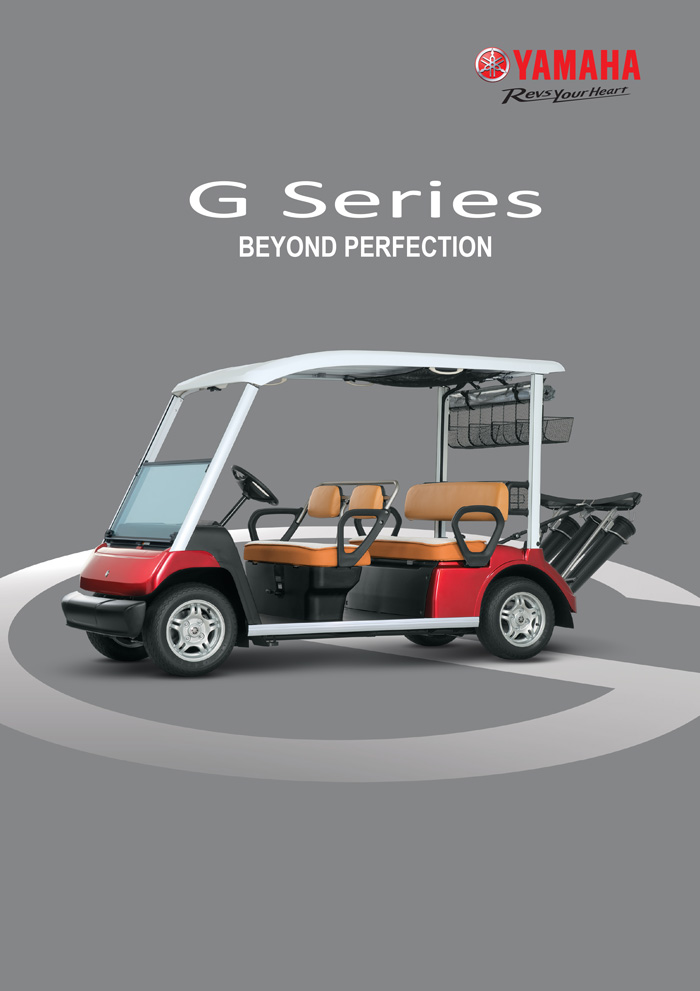 Features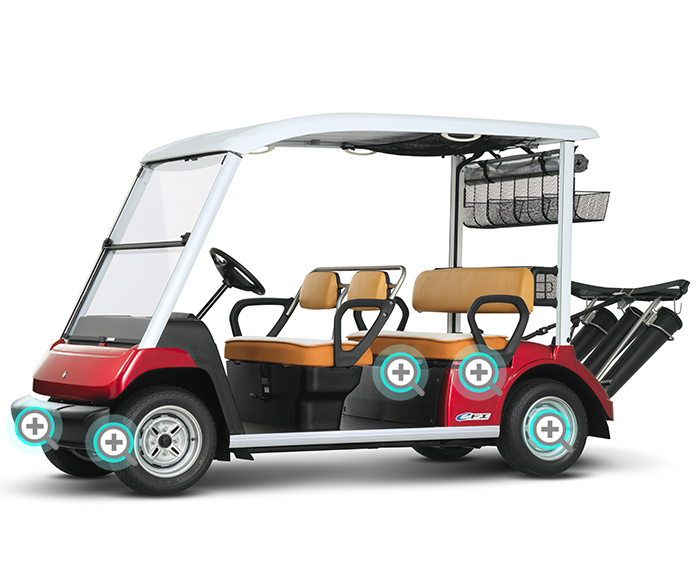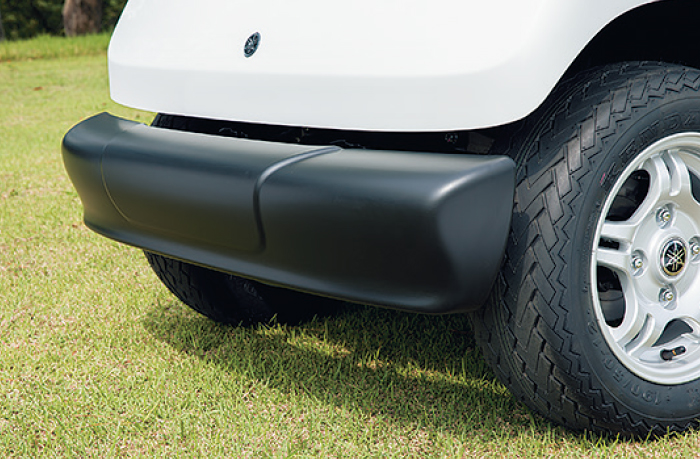 Shock Absorption Bumper
Not only Luxury looks, but we also care about the passengers with best shock absorption bumper.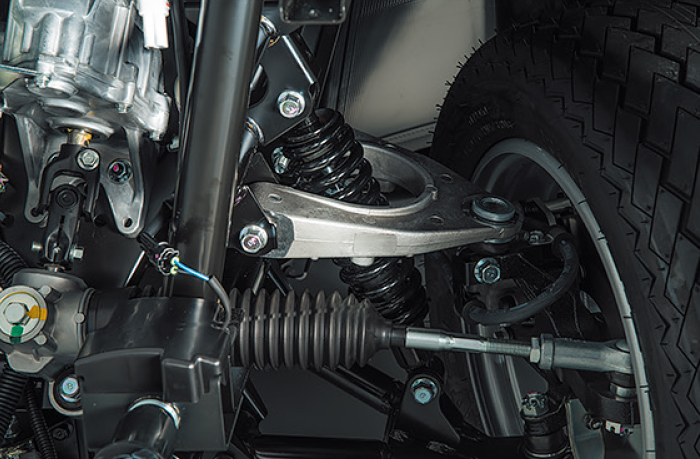 Double Wishbone Suspension
Comfortable ride for your important guests.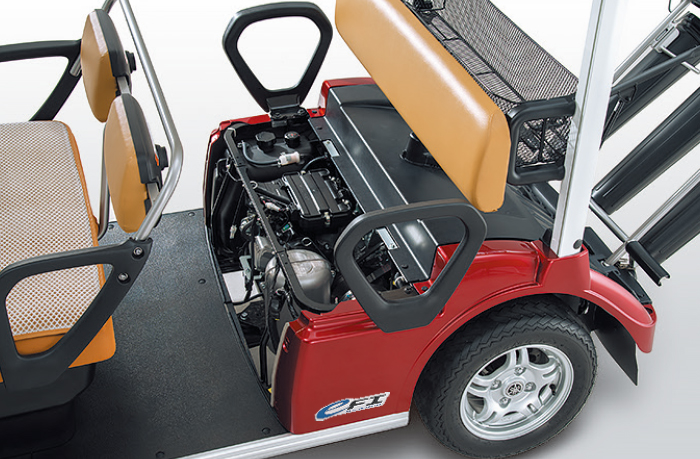 3-Split Cowls
3-split cowls that are easy to change, not only reduce time to do maintenance, but save cost too.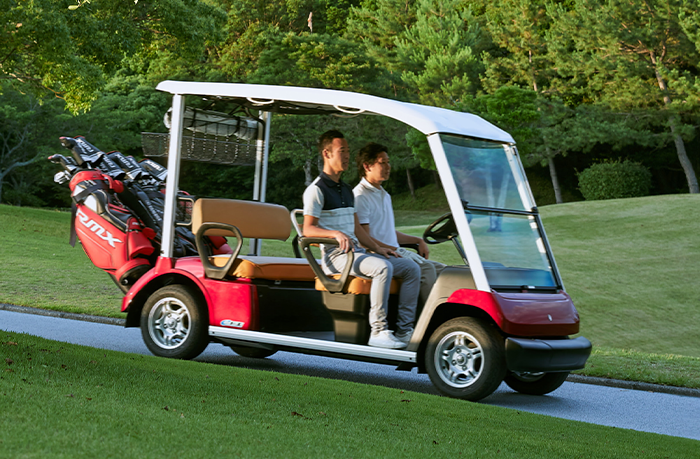 Speed Control
Golf Cart speed will be automatically controled depending on a slope, providing best driving experience.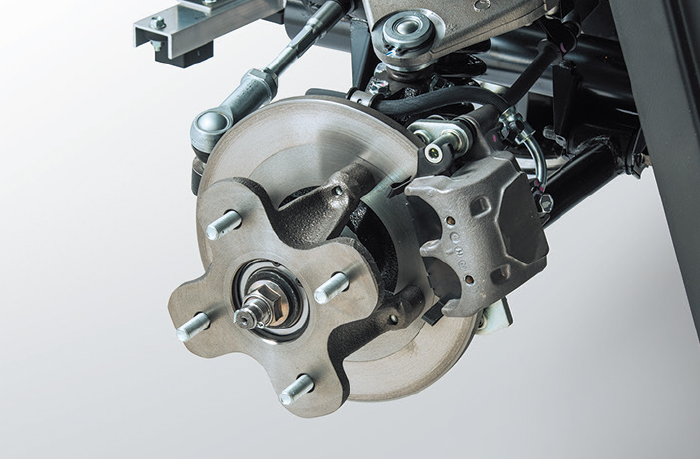 Large Disc Brake System
Leader in the industry, Installed Large Disc brake and Hydraulic brake system in Golf Car.