Water Pump YP30C
Generator products information is accessible from here.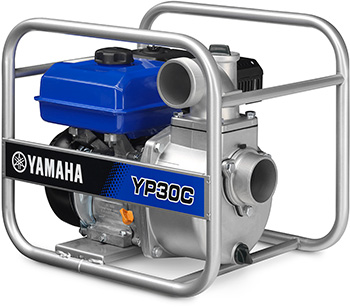 Standard Accessories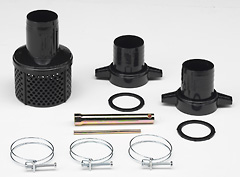 Performance Curve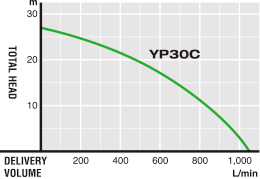 Specification Sheet
PUMP
Connection Dia
3inch
Connection Thread
Outer Pipe Thread
Total Head
27m
Max. Delivery Volume
1,050L/min
Max. Suction Head
8m
ENGINE
Type
4-stroke, OHV, Forced air cooled
Displacement
179cc
Rated Output
3.1kW (4.2PS) / 3,600rpm
Fuel
Unleaded Gasoline
Fuel Tank Capacity
3.6L
Operating Time
2.0h
Starting Method
Recoil Starter
Dry Weight
28.7kg
LxWxH (mm)
528 x 412 x 448
Durable and reliable, YP20C and YP30C are capable to deliver up to 620L/1050L of water in a minute, and suction head of 8m guaranteed.
Low Fuel Consumption & Vibration
Well designed engine equipped on this pump achieves low fuel consumption and vibration.
Excellent Pumping Capability
New YP20C and YP30C give users the ability to pump out waters in various types of landscapes by its high pumping ability.
Pumping Capacity(L/min)