Water Pump YP20G
Generator products information is accessible from here.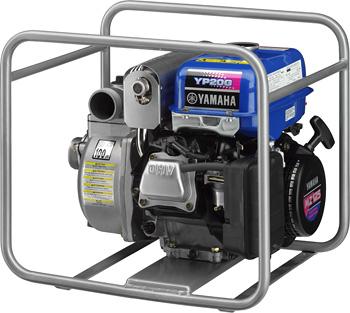 Standard Accessories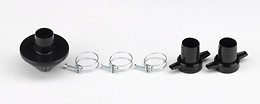 Performance Curve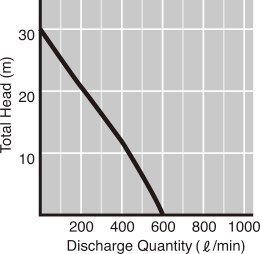 Specification Sheet
PUMP
Connection Port Diameter
2 inch
Connection thread
Outer Pipe Thread
Total head
30m
Max. suction head
7m
Max. capacity
600L / min
ENGINE
Type
4-stroke,OHV, forced air cooled
Displacement
123 cc
Max. Output
4.0ps / 4000rpm
Rated output
3.0ps / 3600rpm
Fuel
Unleaded gasoline
Fuel tank capacity
4.5L
Starting system
Recoil starter
Dry weight
27 kg
LxWxH (mm)
391 x 502 x 454
Reliable Performance
The YP20G and 30G use a high-power engine. This allows them to work hard for you in various fields. Inaddition, the well-balanced design and precision construction result in significant reductions in gasoline and oil consumption. This gives the YP20G and 30G excellent cost-performance.
Pumping Capacity(L/min)