MX Series Features
Introduction to the special features of our Multi Purpose Engine.
Hemispherical combustion chamber and Valve setting angle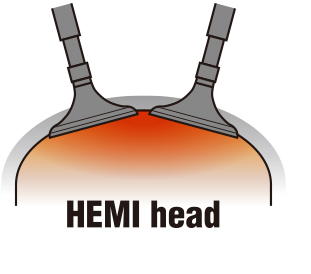 Optimization of the combustion chamber
shape and valve setting angle, as well as
adjustment of the intake port shape
improves combustion speed, efficiency
and fuel consumption.

HEMI-head & V-valve layout:
[MX250, MX300, MX360, MX400]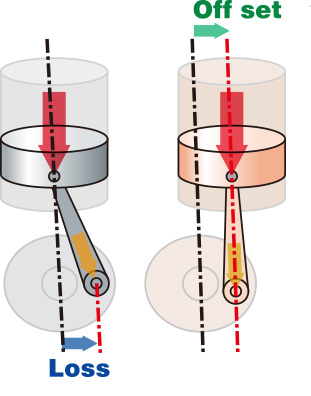 To be pushed the crank down directly,
the cylinder arranged off from the crank-
shaft center.
Offset cylinder:
[MX360, MX400]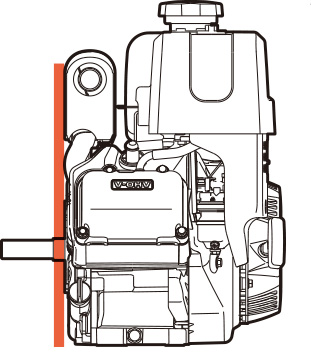 The clean P.T.O. mounting face without
exhaust components improves mountabil-
ity to machinery.
Clean P.T.O.:
[All MX engine]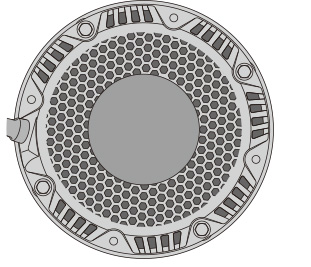 Rust free & angle adjustable durable
polymer starter case.
The starter knob position can be adjusted
by each 45 degrees(MX175, MX200), or
60 degrees(MX250 - MX400)
Upper mounted Air-cleaner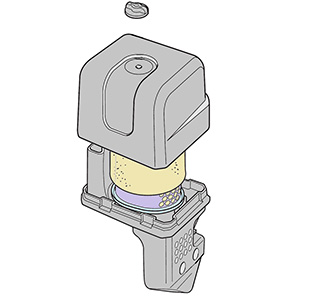 Newly designed dual filtration system
mounted upper level to taking cleaner
air.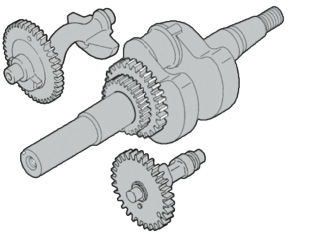 Microwave harden Crankshaft, Camshaft
and optional Balancer shaft with dual
bearing support provide extremely long
life.

Crankshaft & camshaft:
[All MX engines]

Balancer shaft:
Standard [MX360, MX400]
Optional [MX250, MX300]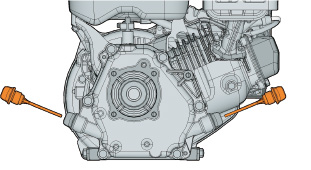 Both sides accessible oil gauge allows
oil level inspection easily.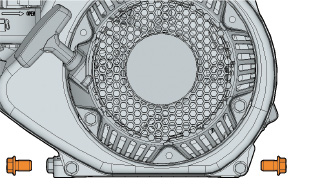 Both sides accessible large bolt ease of
service.
Large drain hole allows quicker draining.

MX175 : φ10mm
MX250-400 : φ12mm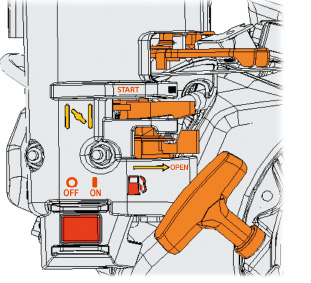 Fuel cock, Choke lever, Throttle lever,
Engine ON/OFF switch and Starter grip
are concentrated for easier operation.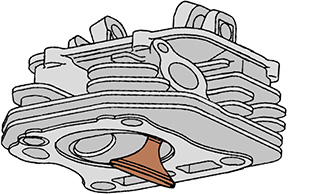 Stellite® coated and tufftride® finished
exhaust valve resists very high
temperature.