PWC Controls
This page introduces the PWC control methods.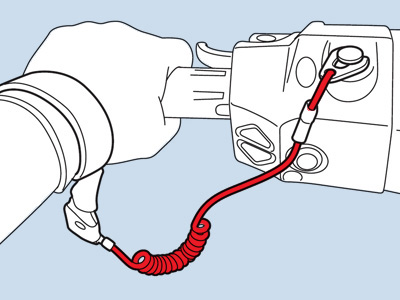 Keep Lanyard Attached
Securely attach engine shut-off cord (lanyard) to your wrist and wear it at all times.
Then, if you fall off the PWC, the engine will stop.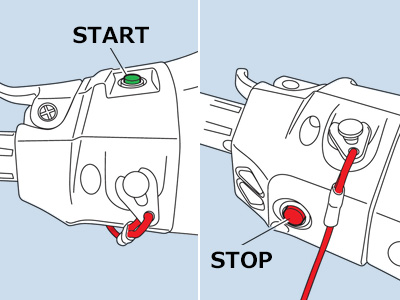 Know How to Start and Stop the Engine
To start the engine, be sure that the lanyard is attached and push the start button.
To stop the engine, push the stop button.
Stopping the engine will not stop the forward motion of the PWC and will result in loss of steering.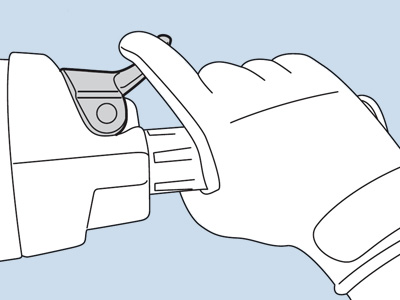 Know Operational Controls
The throttle controls your speed. Apply the throttle lever on the handle to accelerate and release it to slow down. The handlebars move the jet thrust nozzle directing thrust in different directions to steer the PWC. Without thrust, you cannot steer the PWC.
To help ensure that you are able to use your WaveRunner properly and soundly, please be sure to read the Owner's Manual thoroughly after purchase. Also be sure to understand the contents of all warning labels on the product.