700cc Race in Acapulco
Report on Racing in Acapulco.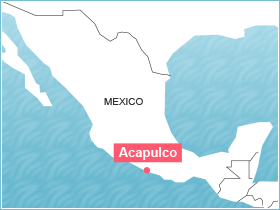 2013/5/28 in good condition sea also well calm weather, the annual race was organized in Acapulco.
27pilots entered the tounament and course of the race was 3.5 miles.
Pilotes drove XL700 VX700 VX700S.
A large oudience visited the race
TV media came to interview
Taking advantage of that VX700S is a lightweight, it was excellent acceleration and nimble cornering.
In order to perform the competition safely, many instructors have been deployed.
To keep the beach clean, trash cans set up were decorated with brand logo on.