Challenge YAMAHA S-1, racing against the waves
Report on Challenge YAMAHA S-1, racing against the waves.
To kick off the Nha Trang Sea Festival 2011, "Challenge Yamaha S-1" which was held on the 5th to 8th of June was chosen as the highlight of sea sports activities during the festival. Using the powerful and sleek Waverunner, each participant had to battle through tough choppy seas and judged by the fastest time through a Slalom course approved and sanctioned by international standards. Everyone from the public to sports fans were drawn to this extreme sport that proved to be addictive.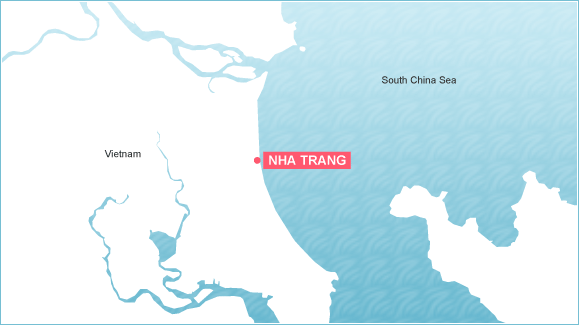 Wanting to be perceived as a young and vibrant country the Department of Sport and Tourism of Vietnam co-operated with Minh Long Marine Equipment Co., Ltd to debut the National Yamaha Waverunner S1 Championship 2011, which attracted 28 experienced participants from 11 teams from Khanh Ho and Ninh Thuan - Binh Thuan provinces.
The Slalom course although basic in concept sees each seasoned participant going through a series of buoys which required them to use every bit of their Skill and Spirit to come in split seconds faster than the competition. Anxiety and excitement gripped all spectators and fellow participants alike each time a competitor passed a buoy followed by deafening screams of joy or sorrow each time the referees announced the timing.
At the end of the day the best result was by Mr Nguyen Van Bao from Nha Trang with a time of 31.82 seconds. His seemingly cool character and great skill saw him not only getting the best time but also winning the hearts of all present that day.
With a plan to further develop this as a National Sport with yearly competitions held in different provinces there is no doubt that it won't be long before this new sport starts making waves in the hearts and minds of the Vietnamese People.