Japanese students take on Design Grand Prix!
Report on Japanese students take on Design Grand Prix!
To make the "Super Jet Design Grand Prix" displayed on the special page of this website even more exciting, Yamaha Motor's Water Vehicle Division asked the Hamamatsu based design school Renaissance Academy of Design to come up with some designs.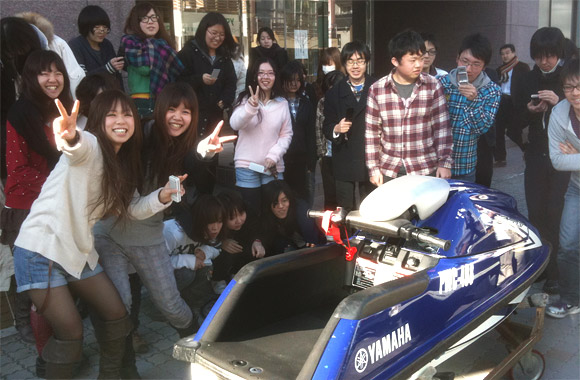 The Renaissance Academy of Design is located in Hamamatsu, where the Marine Division of Yamaha Motor is based. This school specializes in the art of design. The first year students from the graphic design course took on this years challenge for the Design Grand Prix.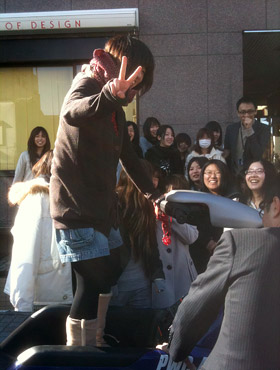 After explaining to the students about the Design Grand Prix, we showed them an actual Super Jet.
The students were awe-inspired upon seeing the Super Jet for the first time, but their designer's mind soon took over and they began observing with intense interest in the finer details of the machine - from its graphics and hull shape, to its handle bars and engine.
"What's the ratio of female users?"
"How are you able to get a license?"
"Is there a model which allows 3-up riding?"
The students question went well and beyond the aspects of design.