KING'S CUP THAILAND 2010
Report on KING'S CUP THAILAND 2010
Location: Phitsanulok, North Province. Thailand.
Time: 8am to 5 pm. From 1st to 5 December.
Organizer: TJSBA and sanctioned by IJSBA
Participants: Around 120 riders.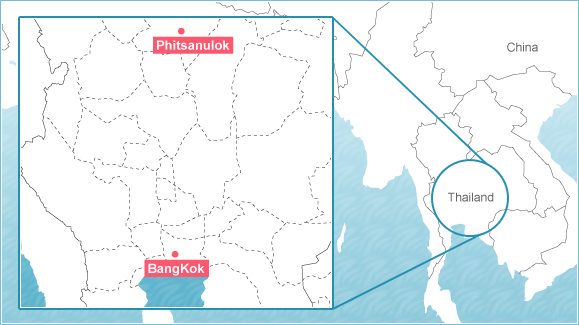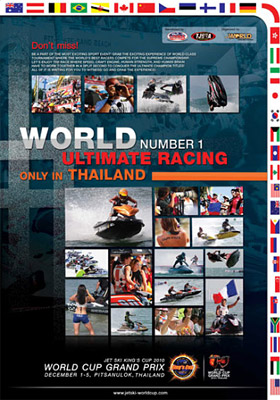 Medhy Menad have been planning and organizing for Rius Racing to compete in the King's Cup 2010 in Thailand.
In collaboration with Mr. Thanachai Lekvanichkul, the head of division of the Marine Product at Thai Yamaha Motor Co Ltd and their dealer Watchara Marine was supporting Nicolas Rius and Rius Racing for this event.
Nicolas Rius on his Yamaha FZR smoked the competition through the 1st and 2ndmotos, taking the holeshots and riding hard to the finish line.
During the 3rd moto a mishap with the lanyard after a monster holeshot left Rius finishing in 3rdplace. He fought up from the back passing and taking some risks, but managed to push into the 3rd position thus still holding the top spot in the points. Rius wanted that King's Cup, it fueled him to yet another holeshot where he checked out and brought it home! Team Rius is solid. It was the second year in a row Rius Racing won the King's Cup on his Yamaha WV.
Thank again to Thai Yamaha Motor Ltd and Watchara Marine Yamaha and Congratulation to Rius Racing.