Safety Riding Seminar and S1 Waveday in Viet Nam
Report on Safety Riding Seminar and S1 Waveday in Viet Nam.
Location: Nha Trang National Stadium - Nha Trang Beach, Viet Nam.
Time: 8.00 am - 5.00 pm. On the 23rd to 25th of Sep.
Organizer:
Viet Nam Sport administration.
Culture, Sports and Tourism Department of Khanh Hoa Province.
Minh Long Marine Equipment Co., Ltd.
Participants: 35 representatives came from all over Vietnam.(North, Central and Southern)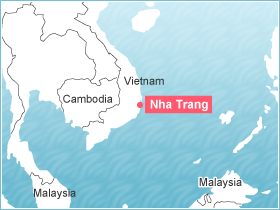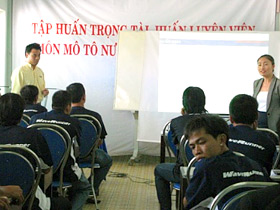 As a national event in Viet Nam, Minh Long Marine Equipment conducted a big event which joint safety riding seminar and S1 Fun day. Many representatives of Culture, Sport Tourism Ministry were invited to this event, and rental operators of WaveRunners and other participants also learned safety and fun riding.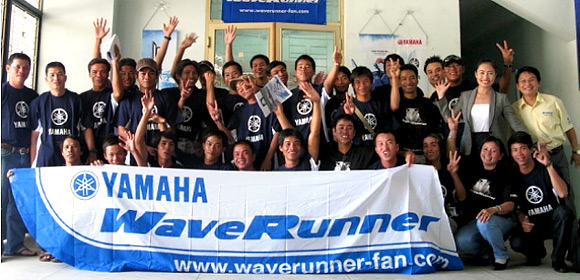 Vietnam wishes introduce WaveRunner racing as an annual competition to raise awareness of WaveRunners and fun life on the beach. Together with this, we took the chance to hold a joint Safety Seminar and also organize a Waveday for all participants.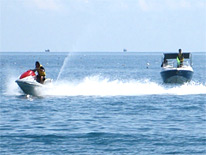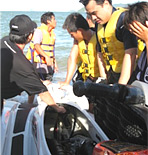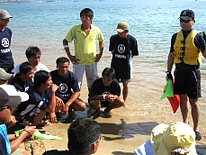 Yamaha Stronghold on Jets Sports Market is further strengthened and showing the Vietnamese people we are very professional and forth coming in supporting the Tourism plans of the Ministry.
After finishing the training, trainees received certificates of eligibility and skills to work as referees, coaches and business in water sports (water motorcycle entertainment sport) by Viet Nam Sport Administration.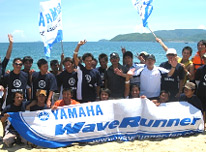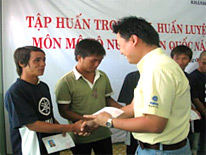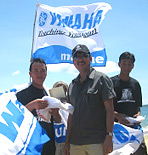 The Ministry is Announced that they would like to conduct such a course yearly so that more people can be trained in Safety and Organize their own S1 activties in their areas.
And the last of this event, All Participants remembering that when it comes to WaveRunners There is Only One Brand..YAMAHA.
Reported by Minh Long Marine Equipment Co., Ltd.