Trailer Boat Club of the Philippines
Report on Trailer Boat Club of the Philippines - Yamaha WaveRunner S1 Race Activity.
Place: Puerto Galera Mindoro Philippines
Date: April 17, 2010
Model: Yamaha FX Cruiser HO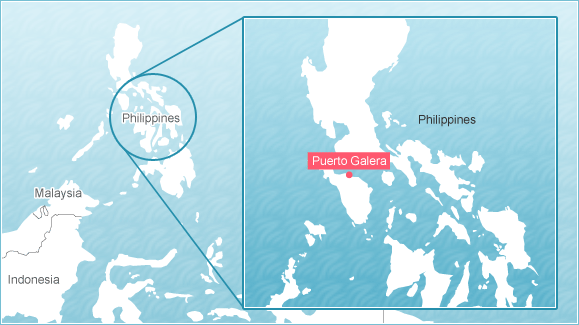 On April 17, 2010, the Trailer Boat Club of the Philippines with ALS Marine as one of the founding members of the group organized a boating activity in Puerto Galera Mindoro. This event was participated by seven (7) fiberglass power boats with Yamaha Outboard Motors. It's actually a fun boating activity wherein the main goal is to assemble boat enthusiasts, enjoy boating, have fun on the water and explore boating areas in the Philippines.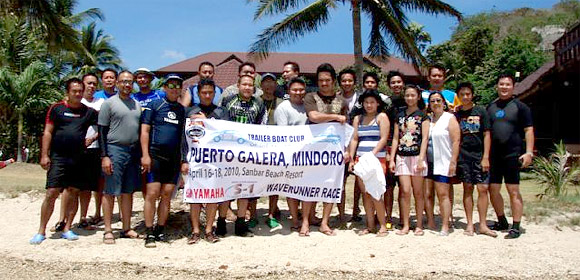 As part of the highlight of the said boating event, ALS Marine conducted the Yamaha WaveRunner S1 race to make WaveRunners known to the boat enthusiasts. One (1) unit FX Cruiser High Output was brought to the boat site to be used in the said activity. Through this event, boaters were able to feel the ride of the WaveRunners and got to experience riding a PWC to compare with power boats. Fifteen (15) participants joined the S1 race. The Trailer Boat club members actively involved themselves in the fun race activity and provided very good feedback and interest on Yamaha WaveRunners.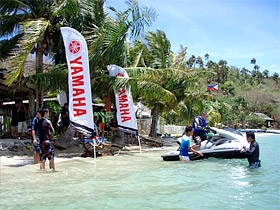 Indeed, this kind of event is a great way to promote Yamaha WaveRunner including the reliability advantage of all Yamaha Marine products to members of Trailer Boat Club-- which we consider as very influential and significant group to create more sales demand in the future.
Reported by:
ALS MARINE CENTER CORP.
Cristina T. Supangan
Sales & Marketing Manager