UAE 2010 Championship started!
Report on UAE 2010 Championship started!.
The race season has come to UAE, which is in a big boom of Yamaha WaveRunner. This year 8 rounds of PWC Championship will be held. Yamaha released FZR / FZS as sport mode last year, so we can expect that more Yamaha crafts will dominate the series of race. Mr. Medhy Menad, who piloted Yamaha craft and leaded UAE races last season, reported 1st and 2nd round of this championship as below.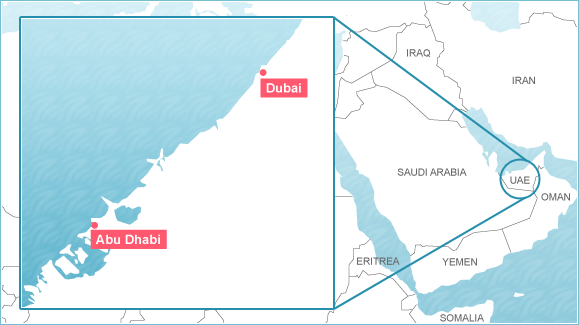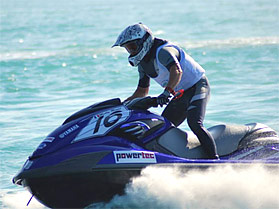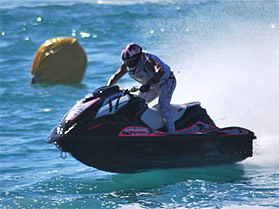 Round 1 in Abu Dhabi
A lot of racers came from all over Arabian Gulf countries but also France, England Austria, etc.
In the stock runabout class, we had 38 riders and around 15 riders in Runabout Open. Last time, I was the only Yamaha rider but around 10 riders participated with Yamaha FZR/FZS in this time. Medhy Menad piloting FZR, finished 4th position in Stock Class overall. Nicolas Rius piloting FZR won the Open Class.
Round 2 in Dubai
It was a new race site with open sea. We had a good size wave and it made the race very interesting.
Medhy Menad, finished in the third and he became the third position in the Championship.
Nicolas Rius leaded first moto, but got mechanical problem and couldn't finish the race and was not able to race moto 2.
We will continue to report next round result.
Please look forward to next!