King's Cup 2009 in Pattaya, Thailand
Report on King's Cup 2009 in Pattaya, Thailand.
Biggest Jet Sport event in Asia, King's Cup, World Cup Grand Prix was held at Jomtien beach in Pattaya on December 6th, 2009.
Yamaha FZR gave the victory to two classes; Amateur veteran's Runabout Open and Pro Runabout Open.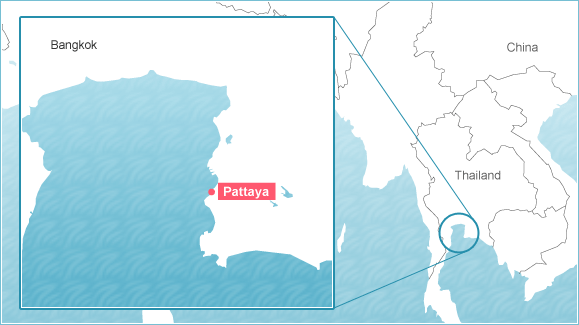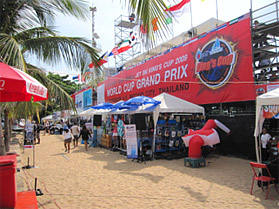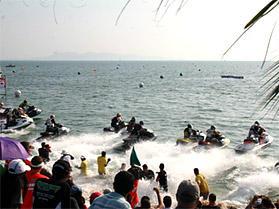 Frank Wittering won all 4 rounds (moto) of King's Cup 2009 in the class of Amateur veterans Runabout Open. His machine is FZR that was designed to be high-performance machine with 350 hp engine.
Frank Wittering said "My FZR is customized for superior performance. I expect to return to the race and get a title of the class next year again."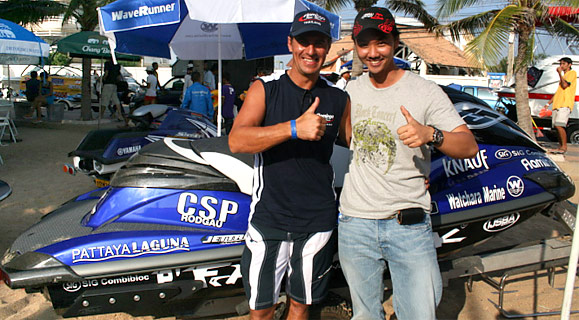 In addition to the class of Amateur veterans runabout OPEN, Nicolas Rius won the title in Pro Runabout Open Class with his high-performance Yamaha FZR. From 1st round (Moto) to 3rd round (Moto), he finished the race at top position. In the Moto 4th he fell down from the craft and came in last, but finally came back to the third position in 4th round by his world's leading riding skill and high-power machine. His total point was No. 1 and dominated Pro Runabout Open Class.