WaveRunner Cup 2009 in Acapulco, Mexico
Report on WaveRunner Cup 2009 in Acapulco, Mexico.
June 1, 2009
The regularly scheduled Waverunner Cup sponsored by Yamaha Waverunner dealer, Implementos el pescador was held in Acapulco, Mexico on June 1, 2009.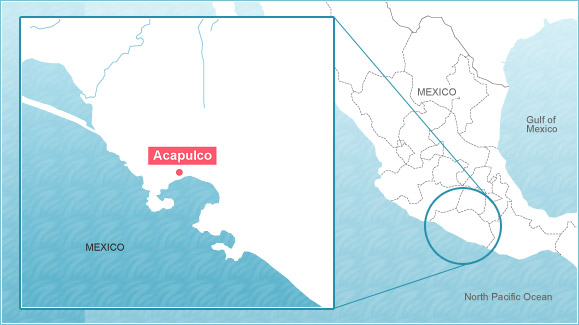 Acapulco, known for its mild climate and scenic nature, is one of the best international resort spots and attracts a substantial number of tourists from all over the world every year. It goes without saying that one of the tourists' aims is to enjoy the stretch of calm beautiful beach in the bay and it has become a Mecca for the Yamaha Waverunner rental market.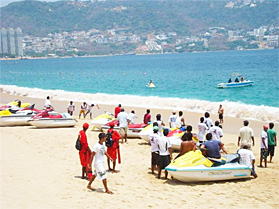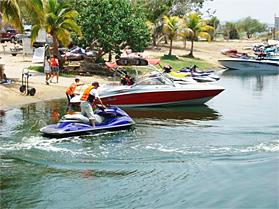 The rental operators who work there devote themselves to training everyday to guarantee that customers enjoy Waverunners in safety. The Waverunner Cup is the competition where these operators who have trained so rigorously for the whole year get to show their skills.
The competition was based on a triathlon style event with three legs-beach marathon, swimming and Waverunner competition. The preliminary was divided into two categories of competition. One featured the legendary Waverunner XL700 that can now be seen on all beaches worldwide while the other featured the fast-rising VX700 that comes with toughness and leading-edge design. After the preliminary, the final was held for winners in both categories to compete for wonderful rewards and the title of Acapulco's best operator.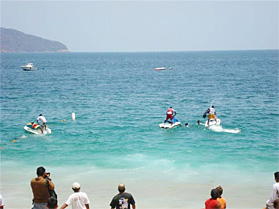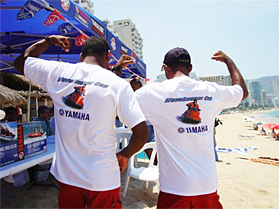 The final became a breathtaking seesaw match but in the end the rider on the newest model VX700 claimed the victory and received his reward from Mr. Carlos Zarate, the president of the Acapulco Dealer. It was a day of incredible excitement for Acapulco with spectators and TV crews gathering in droves.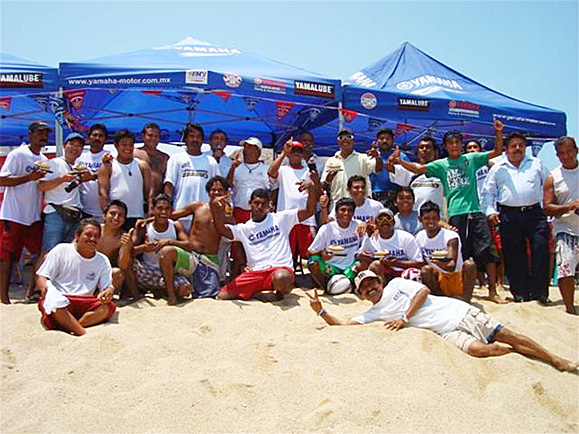 This is the way that Yamaha dealers together with rental operators are making efforts night and day to provide tourists with a wonderful time spent with Waverunner.
Finally, to all the visitors reading this article, how about considering Acapulco as a candidate for your next vacation spot?