WaveRunner Touring Jakarta Umang Island
Report on WaveRunner Touring Jakarta Umang Island.

WaveRunner Touring was held in Jakarta on 10 - 12 April 2009 from Jakarta to Umang Island. Total participants are 19 Waverunners, 1 Logistic boat and 2 Yacht boats and all participants are from Jakarta.
Start from Mutiara beach Jakarta on Friday 10 April 2009 at 09.00 am and arrived at Umang island 16.00 pm with bad weather condition.
Saturday 11April 2009, 19 WaveRunner start their long cruise touring to Ujung Kulon and Peucang Island, the touring itself it is take 1 hour with good weather condition and from Peucang Island - Umang Island with thunder condition.
Sunday, 12 April 2009 departed at 09.00 am to Carita Island with good weather condition, the touring takes 1 hour 15 minutes and wave water condition at Merak. On 17.00 pm all the participants arrived back in safety condition at Mutiara Beach Jakarta.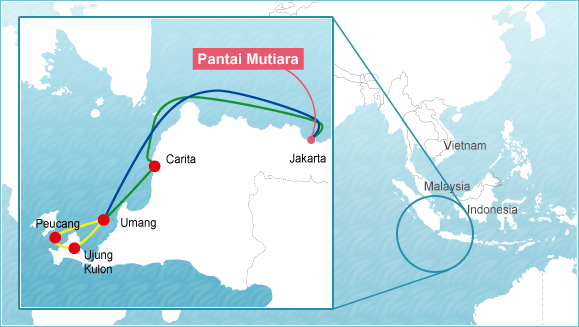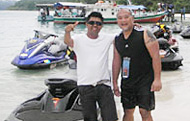 Friday, 10 April 2009
Destination : Pantai Mutiara - Umang Island
Weather : Bad Condition, big waves
Time to dest : 09.00 am - 16.00 pm
APPROX 200 km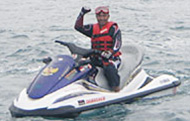 Saturday, 11 April 2009
Destination : Umang - Ujung Kulon - Peucang - Umang
Weather : Good Condition & Storm
Time to dest : 1 Hour
APPROX 100 km
Moday, 12 April 2009
Destination : Umang - Carita - Pantai Mutiara
Weather : Good Condition
Time to dest : 09.00 am - 17.00 pm
APPROX 200 km
The Participants stay at Umang resort

Umang island is 5 hectares private resort island located 4,5 hours from city of jakarta