860km + WaveRunner Trip in Malaysia
Report on 860km + WaveRunner Trip in Malaysia.
Mr. Jacky J S Phang and five other riders left Kuching, Sarawak and started a tour to Kota Kinabalu, Sabah using their WaveRunners on May 31st, 2009. They arrived in Kota Kinabalu, which is more than 860km from Kuching, on June 4th. This is a brief account of their trip.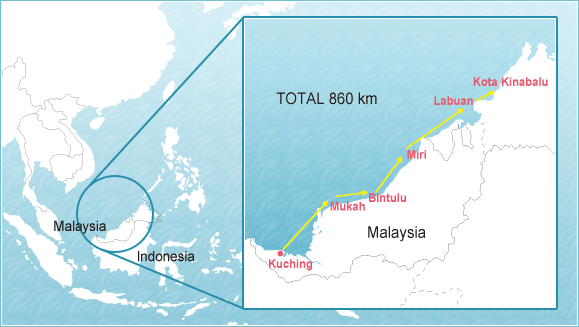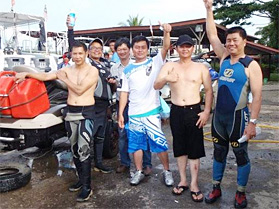 Self-Introduction
I have owned 17 PWCs since I started in 1989. My first PWC was a WB500. After that I took second position in the Malaysian open runabout class using a WaveRaider 700 with pro-tec wake up kits in 1994, and finally became champion in the 2003 unlimited class with a GPR1200.
I am currently using a FX cruiser High Output and decided to go for a long distance tour with my buddies.
First day
We started our tour on May 31st, 2009 in the early dawn at 6:00 am. Our first stop for refueling was in Mukah town about 225km from Muara tebas, Kuching. After refueling, we continued riding from Mukah to Bintulu, a distance of about 120km. We stayed a night there in the River View hotel.
Second day
We started our journey after breakfast at 7:30 am and traveled to Miri city about 170km distant, and stayed overnight in Miri.
Third day
The most difficult part of our journey was from Miri to Labuan island (about 190km) because we had to ride all the way in huge waves. We could only go about 25-35km/h and finally we reached Labuan island in the afternoon We stayed overnight in the waterfront hotel and parked our WaveRunners in the Marina. We could not continue because of strong winds and choppy waves.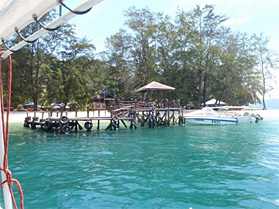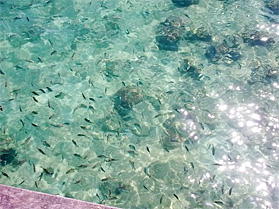 Final day
We started the final part of the tour to Kota Kinabalu, Sabah which is about 120km from Labuan Island. Due to the time limit, we had to ship our WaveRunners back to our home town. We learned how to take care of each other and experienced the endurance needed when pitting both man and machine against nature. Thanks to Yamaha WaveRunner for making my tour and dreams come true!