Marine Fun Day at Umm AL Quwain UAE
Report on Marine Fun Day at Umm AL Quwain UAE.
Umm AL Quwain Marine Club, U.A.E., Friday 17th April. 2009.
Al Yousuf Motors L.L.C., an official UAE WaveRunner distributor held a Marine Fun Event at Umm AL Quwain Marine Club on April 17, 2009.
The long-awaited summer season has arrived in the UAE. The day was moderately hot and the lagoon spread before the Umm AL Quwaim Marine Club venue was flat and perfect for marine sports.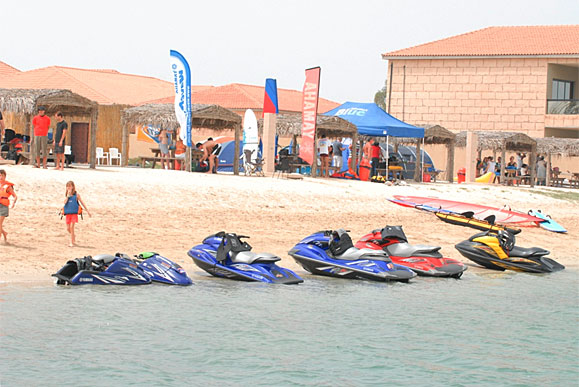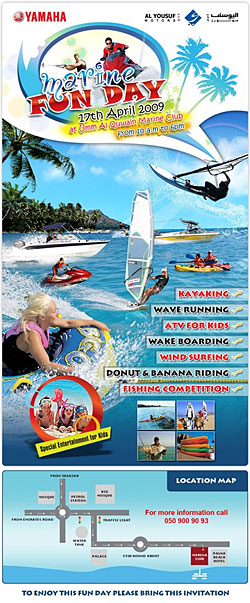 About 1000 marine sports fans, made up of mainly families, participated in the Fun Day which was held at the same time as the Marine Club sponsored Fishing Competition, proving just how popular WaveRunners currently are in the UAE.
The most popular menu at Marine Fun Day was without a doubt the WaveRunner Test Drive. Six WaveRunners including the just released FZR and FZS were available. Participants who wanted to try out the new models stood in a long line and were satisfied with the performance.
Many visitors tried the SJ700 with its immensely improved hull performance and had a fortunate opportunity to receive direct instruction from Mr. Medhy Menad who is both Activity Manager for Yamaha in Al Yousuf Motors L.L.C. and one of a top pro rider in the world.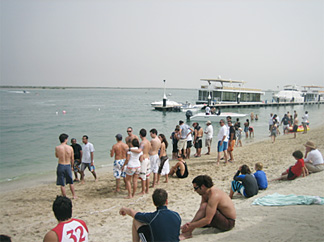 Kayaking, Wind Surfing, Wake Boarding and Tube Riding were also offered and Yamaha boats and outboards gave a stellar performance providing tows and cruises.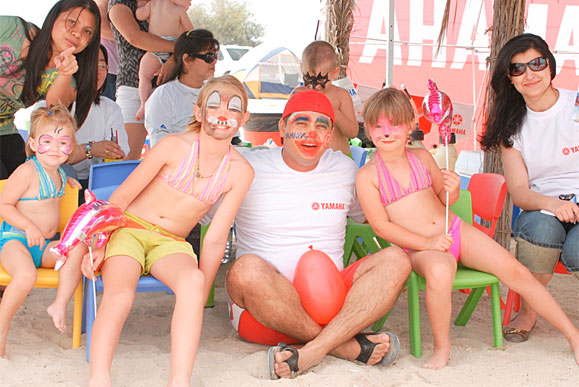 Al Yousuf Motors L.L.C. is planning to make this a regular event. The next event is being planned for October. We strongly encourage residents in the UAE to participate in the next event and experience state-of-the-art Yamaha WaveRunner performance.
For more dertail information, please contact the address below.
AL YOUSUF MOTORS L.L.C
P-36 SHEIKH ZAYED ROAD P.O.BOX6150 DUBAI UNITED ARAB EMIRATES
TEL: 971-4-339-5555
FAX: 971-4-339-5566