Philippine Boat Show
Report on Philippine Boat Show.
On March 20-22, 2008, ALS Marine Center Corp., the Philippine distributor of Yamaha Outboard Motors and WaveRunner participated in a Summer Event entitled SEA-EX.
This boat show event was held in One Esplanade, Manila. Among the various displays of ALS Fiberglass Boats and Yamaha Outboard Motors, the 2009 FX Cruiser SHO Yamaha WaveRunner was launched during the show and became the highlight product of the company's booth. A thorough WaveRunner product training for the sales staff was conducted before the actual show. The 2009 FX Cruiser SHO was promoted in the event as Yamaha WaveRunner model with the largest engine displacement in the industry.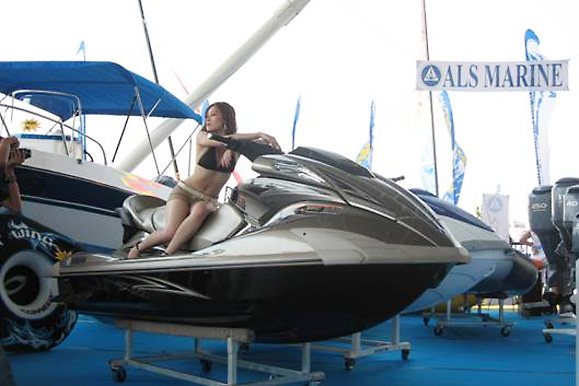 Many customers made a very good feedback with the finest and exceptional features and technology of Yamaha WaveRunners particularly the FX Cruiser SHO. Several WaveRunner models were sold after the show and prospects and inquiries have continuously been received by the company.
Prepared by:
Cristina T. Supangan
Sales & Marketing Manager
ALS Marine Center Corp.