Dubai Boat Show
Report on Dubai Boat Show.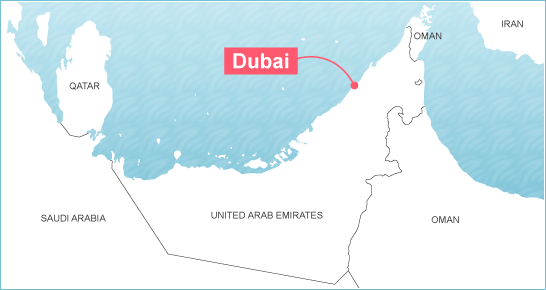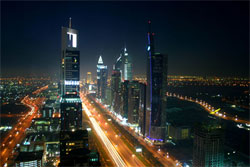 UAE (United Arab Emirates) faces toward the Persian Gulf and has the city called Dubai which is an international city with many skyscrapers.
In these days, the spread of the WaveRunner is astonishing in this country and you can see a lot of WaveRunners running in the spray.
The WaveRunner suits people here, who are always looking for new things and some excitement.
The 2009 Dubai International Boat Show was held in Dubai International Marine Club (DIMC) from March 3rd to 7th. Of course, the big motor boats for this area are worth seeing, but the exhibition of the WaveRunner by Yamaha's authorized distributor in UAE, Al Yousuf Motors was remarkable.
At Yamaha's booth, the just released FZS and FZR were displayed with flagship model, FX Cruiser SHO and other models.
Mr. Menad, the WaveRunner manager of Al Yousuf Motors says that customers were greatly interested in the FZS and FZR and all of them on hand were sold out. We can gauge how much the WaveRunner is popular here.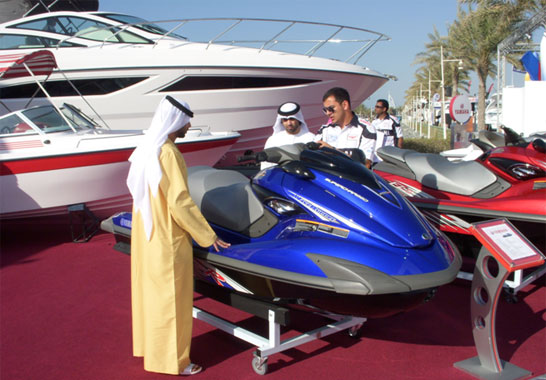 Generous event that offered popular entry model, VX700 as a gift also livened up the boat show. We hope "WaveRunner Fan" will keep on the rise in this area.