Safety Riding Enhancement and CS Seminar in Phuket, Thiland
Report on Safety Riding Enhancement and CS Seminar in Phuket, Thiland.
In collaboration with Thai Yamaha Motor, "Watchara Marine" known as a Yamaha authorized dealer and local government of Phuket, the safety riding enhancement and CS (Customer Satisfaction) seminar was held during 21-23 January, 2009.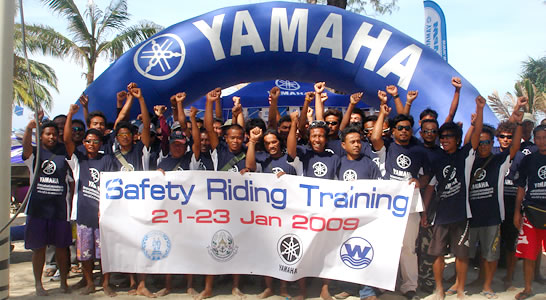 Improvement of tourists' safety when riding a WaveRunner by creating safety reliance of WaveRunner rental business in Phuket.
Establishment of a good image and increase in visibility in rental WaveRunner by improving safety.
Contributing to the development of local tourism by improvement of CS (Customer Satisfaction) in rental WaveRunner as one of the important tourist attractions.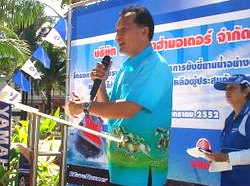 The world sadly remains in the doldrums brought on by this economic crisis. We manufacturers have to keep our spirits up in this time of trouble so we held a Motivation Workshop at the Kuramatsu Factory in Hamamatsu, Japan where the engines for WaveRunners are made. We saw wonderful images at the gathering of customers enjoying WaveRunners worldwide, a sight we factory workers don't often get to see. This made us pause to realize that the daily work we do making high quality products is very important for customers to enjoy their WaveRunners in complete safety.
Also, Rescue Team in Thailand demonstrated rescue operations by using the WaveRunner and promoted utility of PWC in rescue on the water. Many tourists showed interest in this event.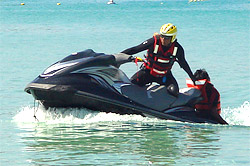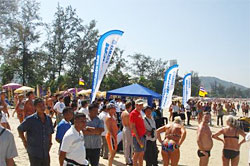 Watercraft Rental Business Seminar was held in Patong Government office. Local government, police, and WaveRunner rental business managers discussed how to create better rental business. It is very important to exchange positive opinions between government and private enterprises to develop rental PWC business and tourism.
On the other hand, in safety riding and CS training for rental operators on the spot, a practical lecture was given explaining how customers can enjoy WaveRunner rental safely, and this in turn improves CS.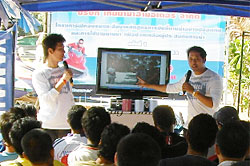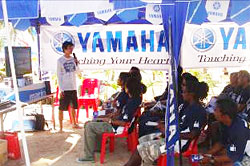 This seminar was effective to make safety a high priority with our products. This in turn adds to the rental of PWC by tourists and aids in tourism. We will keep working hard to develop PWC tourism so that customers are always satisfied with safe rental of PWC in collaboration with government and private enterprises.
Reported by Ms. Parichat R. from Marine Div. Thai Yamaha Motor