Turkish WV safety riding school
Report on Turkish WV safety riding school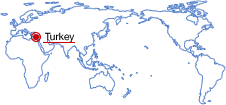 BURLA Machinery Trade & Investment Company, the YAMAHA Marine Distributor of Turkey has organized the First Water Vehicle School for Safety Riding in Antalya region with the support of Antalya Dealer Tansal Marine, on 04th of June, 2005.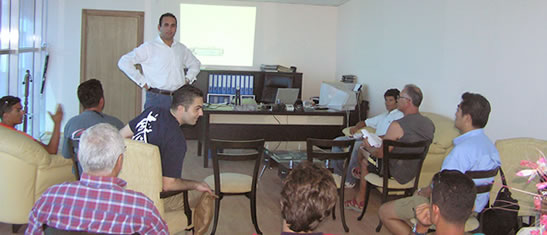 The event was well received, with 20 selected enthusiast representatives of Rental Operators. The aim is to teach the rules of "safety riding" of WVs initially to the Rental Operator staff, so that they can transfer the necessary information to the people who rent the WVs with an intention to prevent any accident or unwanted situation.
BURLA Machinery -Yamaha Marine Sales and Marketing Representatives for Water Vehicle- were impressed with the participants keen and attendance, and planning to continue with following sessions not only in Antalya region, but also in different regions where WV Rental Operations are held such as Bodrum, Marmaris, etc...
BURLA-YAMAHA also wishes to thank local dealers Tansal Marine from Antalya region and Moto Cross Deniz Motorlari from Alanya region for their support with the organization of Water Vehicle Safety Riding School.
Finally, we appreciate Mr.H.Itakura's attendance in this event and helping us for distributing the Certificates who have attended this 1st Turkish WV Safety Riding School.
Orhun Senturk
Burla Machinery Trade & Investment Company
Yamaha Marine Department Sales Manager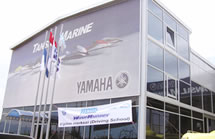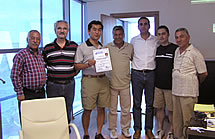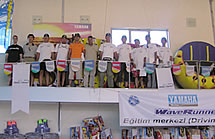 Burla Machinery issued the educational items of their own language.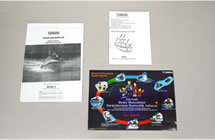 Mr. Orhun Senturk's comments:
"We held the First Turkish WaveRunner Riding Safety Course on June 4th in Antalya region. We were very impressed with the attendance and attendees' high level of interests. Therefore, we plan to continue with the series of courses in different regions of Turkey with an aim to teach the basic principles of safety riding of PWCs to users and promoting the "Fun to Ride WaveRunner" image of YAMAHA. At this First Course, we have distributed attendees (total of 20 Rental Operators) the Turkish Language Version of Safety Riding Guidelines which we have previously received from YMC WV Division in English language. These educational items such as Riding School Manual, Safety Riding Card, etc. were very useful and adapted to the Turkish market needs Rental operators who rent the PWCs during the summer season to flow of tourists from around the world have expressed their gratidudes for this Course and we found the opportunity to emphasise them once again the importance that the "user safety is a big and very important issue for BURLA & YAMAHA."