Ride of a lifetime Around Australia on a WaveRunner
Report on Ride of a lifetime Around Australia on a WaveRunner.
Three intrepid Australian's are planning to circumnavigate the Australian continent on Yamaha WaveRunners (Personal Water Craft).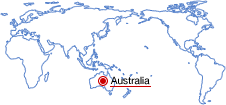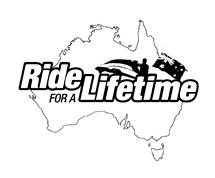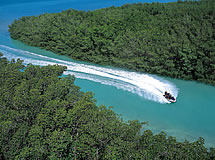 The Ride for a Lifetime Charity Challenge will leave Geelong Waterfront on Monday 26 September 2005 and the team are expected to take around 70 days to power around Australia, depending on weather conditions.
Mark Petersen, Steve Hartshorne and Paul Morgan will each aim to complete the task on Yamaha FX Series WaveRunners. A fourth WaveRunner will also complete the task with a mix of riders consisting of media, celebrities and special guests taking part on different legs around the coast.
The WaveRunner ride is expected to raise over a million dollars and will be divided between three Children's Charities: Make a Wish Foundation, Canteen (Kids with Cancer) and World Vision (Children's program).
The Ride for a Lifetime plan was hatched in order to commemorate two close friends of the trio who passed away during 2004 in separate motorcycle accidents, Jono Porter and Rico Sina.
"Jono was an amazing athlete highlighted by his gifted ability to ride dirt bikes in all disciplines including supercross, motocross and freestyle. He was an ambassador to the sport and made so many people happy just by watching him ride."
"It seems fitting to launch the Ride for a Lifetime from the Geelong waterfront Geelong was always one of Jono's favourite places to ride. Many people will remember Jono as a key member of the Pepsi Max freestyle team that regularly performed at shows along Geelong's Eastern Beach", explains Petersen.
A support crew of six people will also travel the complete coast in three 4WD support vehicles, while a support boat will also take part between Weipa (Far North QLD) to Broome (Far North WA).
"We are under no illusion that this represents an enormous challenge for both man and machine," continues Petersen. "But we have been preparing for a while now and are confident that we can complete the circumnavigation of this amazing continent and raise a significant amount for a worthwhile cause."
A TV documentary, DVD and book will capture the journey which will include other activities such as Heli Fishing, Sky Diving, Scuba Diving, motorcycle trail riding. Plus the team – who originally met 15 years ago as members of a Victorian bodyboarding club - will be in search of the most perfect waves to surf.
There will be a number of events to raise money for the charities as the team travels around the country, plus two major fundraising events taking place leading up to and during the time away.